Keep your new patients coming back for more!

A Step by Step Guide for an Outstanding New Dental Patient Experience

New patients.

That's what the growth of your dental practice is all about. There's no way you can make money if you don't put people in the chairs.

Obviously, using strategic marketing is your solution to attract new people to your office.

But how do you keep them?

Not to point fingers, but that responsibility falls squarely upon the shoulders of the dentist and the team.

But we'd certainly like to help.

We gathered some of the best advice from some of the most knowledgeable dental consultants around. The Ultimate Guide to Improving the New Dental Patient Experience will help you make the most of every step from their first call to their first raving review of your office.
The new dental patient's expectations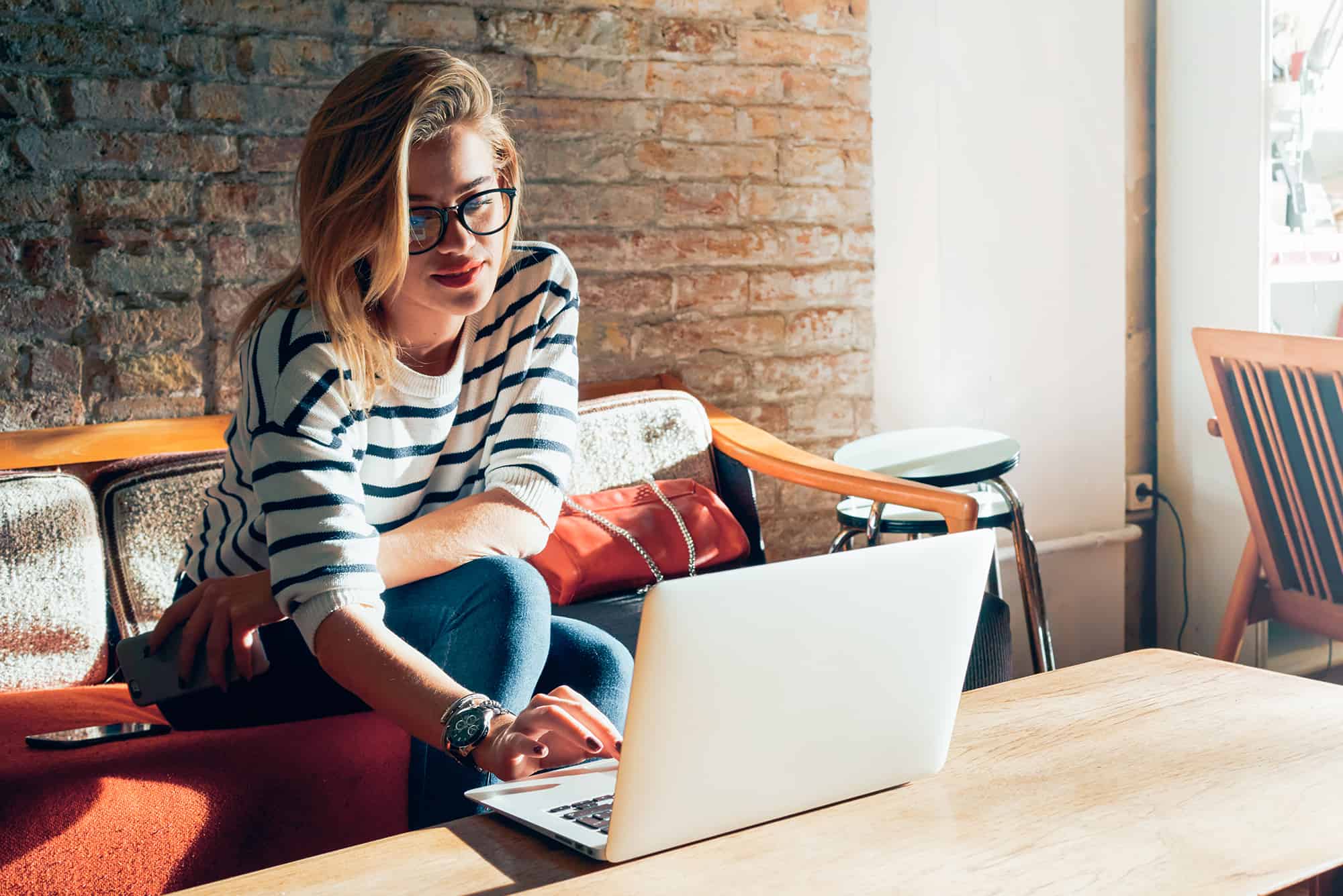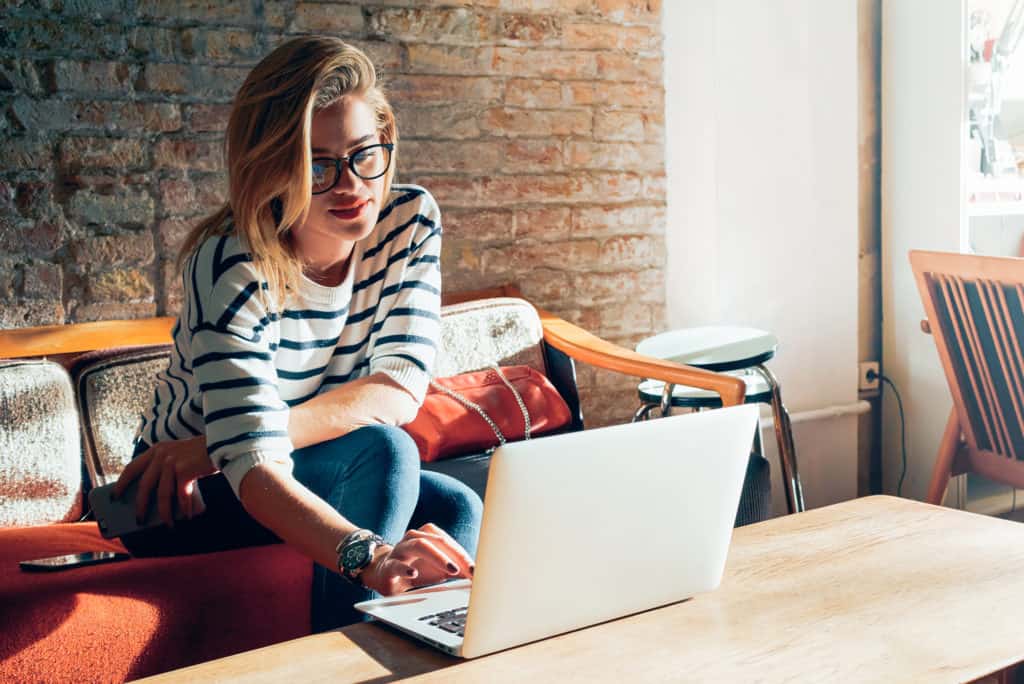 Even though the initial phone call is the first two-way communication between the new patient and the office, the expectations for that conversation are set well before that.
"We're in great error in thinking that the phone call is where today's patient makes their first contact. The first contact will almost always be through the internet," says dentistry image expert Janice Hurley. "They're going to look at your dental website and make all kinds of decisions. Human nature is that they want to be right about their judgment, so they're going to filter their first interaction with you through their first impression."
Laci Phillips, co-founder of Practice Dynamics, agrees.
"If we think about it from a consumer standpoint, if I need a service or I want to purchase something that is important to me, I'm going to Google it, and then I'm going to look at reviews and stars, I'm going to look at responses, I'm going to go to a website," says Phillips. "We know that 'meet the team' is one of the most visited pages on a dental website, so they are checking out who they are going to be dealing with. They're going to look at social media to see if you are, in fact, social. And THEN maybe they finally pick up the phone. And when they actually talk to a person, is it everything they expected based on all of the research they've done up front?"
A mismatch between a new patient's first impression and the actual in-office experience can be challenging to overcome. That's why dental consultant Lois Banta strongly believes that proper marketing is essential.
"The patient's perception of truth about your office is going to be their truth until you prove otherwise," explains Banta. "So I am a firm believer in making sure the marketing messages are consistent throughout, however that message is delivered."
"You have to start thinking about the purest marketing, the patient referral," adds dental practice consultant Penny Reed. "That comes from your brand identity and who you are. Not who you aspire to be, but who you actually are, what you're doing, and how clearly that message is conveyed online. In other words, how easy is it for new patients to understand who you are, what you do, and I think the real bonus is if you can get them to like you before they even call."
Dig Deeper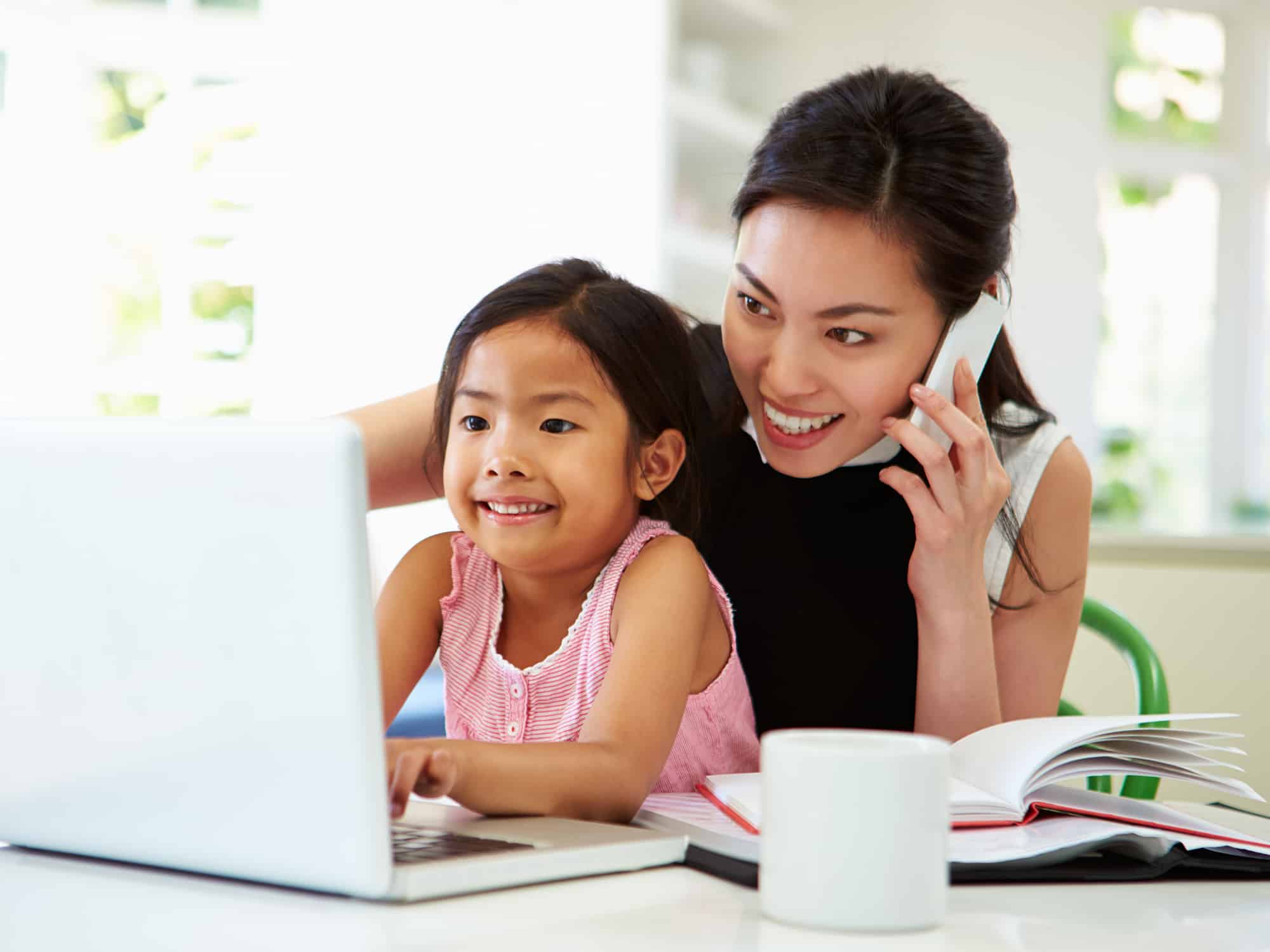 The first phone call with your new patient
When your new patient is ready to make that first phone call to your office, you also need to be prepared. That comes down to having the right people, the right phone skills, and the right priorities.
The right people
With the first phone call from a new dental patient carrying so much importance, who you have picking up the phone can determine whether or not the patient experience gets off on the right foot.
"I think you have to have the exact right person answering that phone and that person's role has to be specifically dedicated to enhancing the new patient experience from the phone call, through the paperwork, through the onboarding process of the patient, through the actual dynamic of the appointment, through the exit interview," states Banta. "That new dental patient should have that one contact to be able to experience the rockstar customer service that you want them to have. The kind of person for that role has a very positive can do attitude, is not afraid of any questions, and is really focused on improving relationships with patients."
"Whoever is the point of contact, they need to love their job," adds Reed. "There's not a verbal skill out there that will help someone if they don't love their job. They have to believe that their office is the best place for the patient who's calling. If not, they're just an infomercial and they are going to tell the caller everything that's great about the office and not really engage with them."
Unfortunately, many dentists underestimate the importance of that key patient experience role, and hire someone who isn't the best fit for the job.
"One of the first things I do is interview the administrative team to see if we have the right butt in the right seat. Where the doctor can drop the ball very easily is just hiring a warm body to answer the phone and not paying attention to the fact that the first impression starts on the phone call," says Banta.
But what should dentists be looking for when evaluating candidates for that patient relationship position?
"You can't train attitude," adds Phillips. "I can train skills all day long. I can teach somebody how to schedule. I can teach somebody how to ask for money. But the attitude, the human touch, that taking it to the next level, you can't teach that. So when you find that, that's when you start recruiting it and then make sure they get the training and improvement that they need relative to your dental office."
The right phone skills
Regardless of why a new patient makes that first phone call, the most important thing to focus on is making that person feel valued and welcome.
"If it is a new patient, I am making sure that I have listened to what prompted them to call in the first place, and the key thing is whatever they ask for — I don't care if they ask for a Saturday appointment, I don't care if they ask how much a crown costs — I'm going to sound delighted to hear from them. I'm going to sound pleased that I can help them," says Hurley.
"One of the things that makes the calls robotic is filling in the fields in the dental software while we're on the phone," observes Reed. "Our purpose is not to fill in all the blanks in our dental software. It's to connect with the patient and inspire their desire to want to come in. It's like a tech support call instead of a sales call."
Those conversations can get derailed in a hurry when new dental patients begin to query about insurance and costs, but Geri Gottlieb, founder of GG Practice Coaching and Development, thinks you shouldn't be misled by those questions.
"When a patient is asking those questions right away, we wrongly assume that's the stuff that is most important to them," explains Gottlieb. "I'm of the mindset that they just don't know what else to ask about or what's important for them to know. For me, on the other end of that phone call, it's actually up to me to mine for why they're asking."
Phillips also stresses that it's important to keep the call experience focused on the patient as much as possible.
"In my mind, it's all about the patient. 100 percent about the patient," confirms Phillips. "It's not as much about the doctor. It's not about the practice. It's about the patient. And even when the patient calls wanting to talk about their insurance, we ask questions about the patient. When was the last time you were seen in a dental practice? When was the last time you were seen by a hygienist? Are you seeing a hygienist two or four times a year? Tell me about your dental experience. What are you looking for? What do you really want in a dentist? Three quarters of the conversation is going to be about the patient. Then the practice, then let's talk about financial arrangements."
The right priorities
Working the front desk frequently becomes a juggling act between answering phone calls and dealing with office chaos. In that whirlwind, new patients calling for the first time can easily feel neglected. Prioritizing is better than multitasking, especially when trying to handle multiple patients simultaneously.
Social etiquette has conditioned us to think that a person you are speaking with face-to-face deserves your attention more than a phone call interrupting the conversation. But in the case of a new patient call, Hurley feels otherwise.
"It's a mistake to think that the person in front of you is more important than the person on the phone. The person in front of you is already a client. You would really have to mess up to lose them. But you could easily lose the potential new patient who, at that moment in time decided they were going to spend the time and energy to call," explains Hurley.
Phillips points out the importance of making all dental patients feel important, even when you are interrupted and need to divide your attention.
"We think that because there are a million things going on that we need to do a million things, and we're losing that human touch," Phillips says. "People notice that now. I think it's a simple conversation of saying you both are important, let me finish what I started here, and I'm coming back to you."
Gottlieb suggests that teamwork can help improve many of the patient juggling challenges.
"It's about a whole team approach," says Gottlieb. "If the patient is coming from the clinical side, the team better be able to check that person out also. Even if they are a hygienist or the doctor. On the flip side, if they're coming in the door I want to make sure I am greeting them and I want my whole team to be anticipatory of who should be coming in today."
Dig Deeper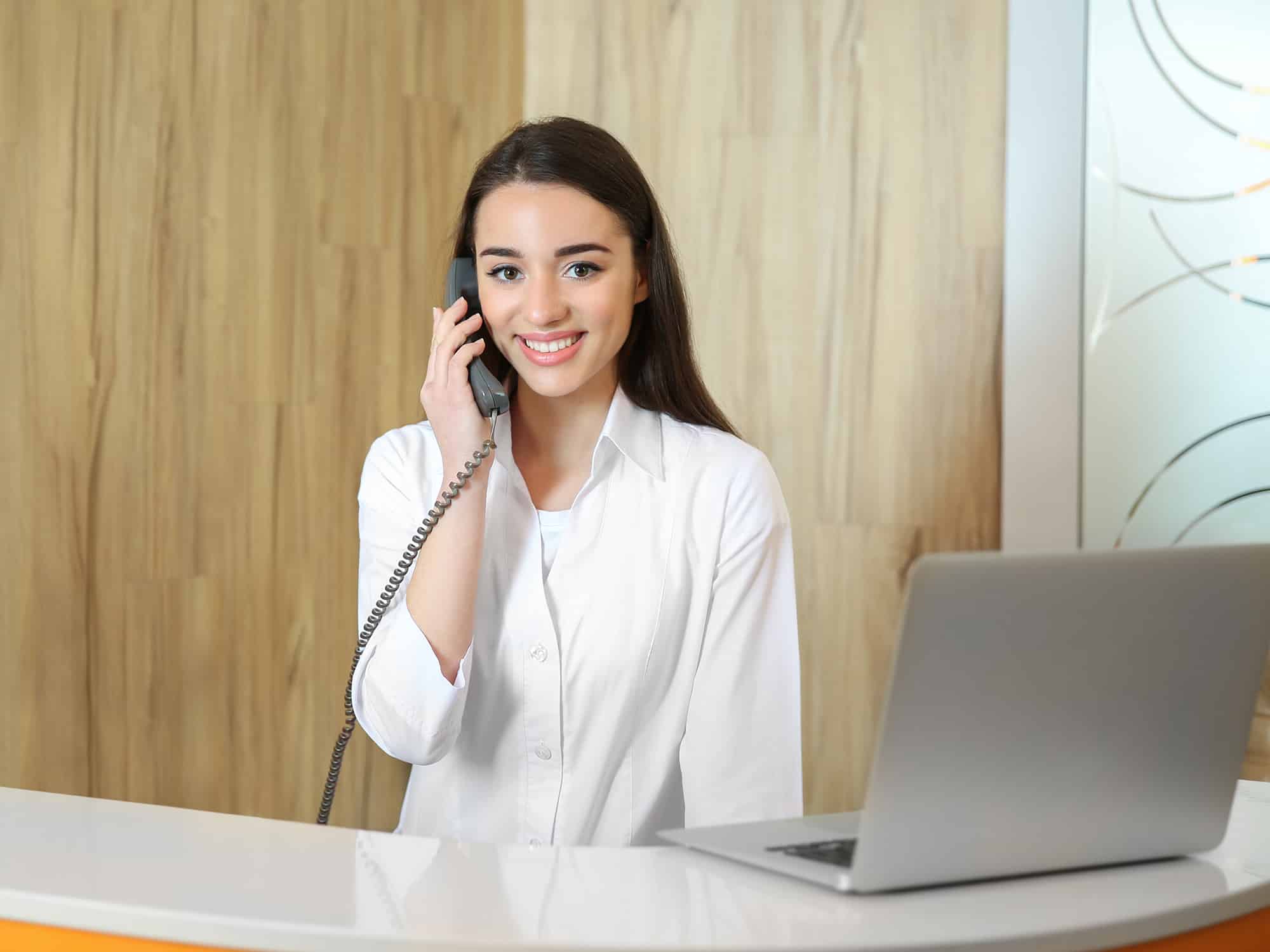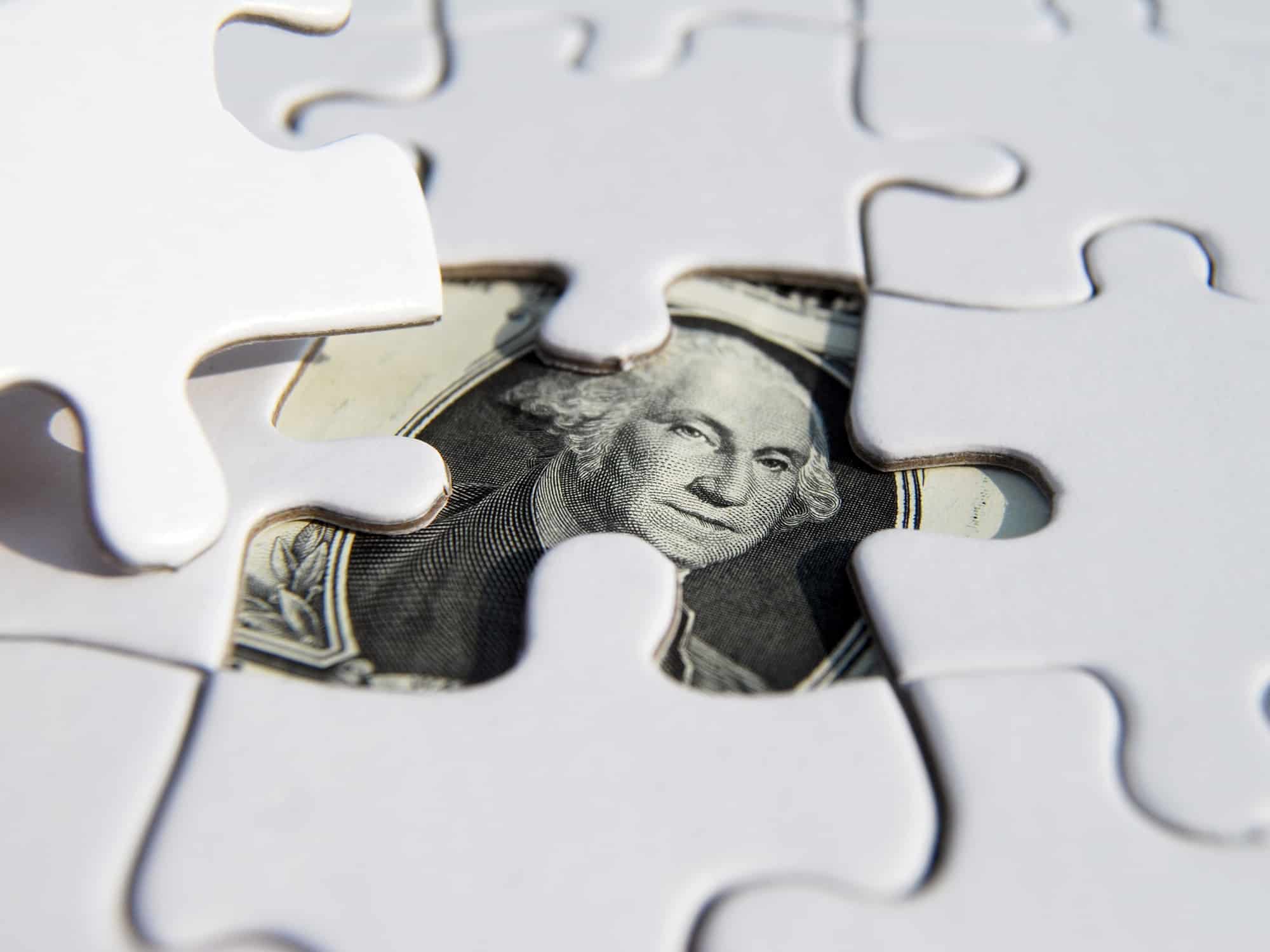 Scheduling the patient's first appointment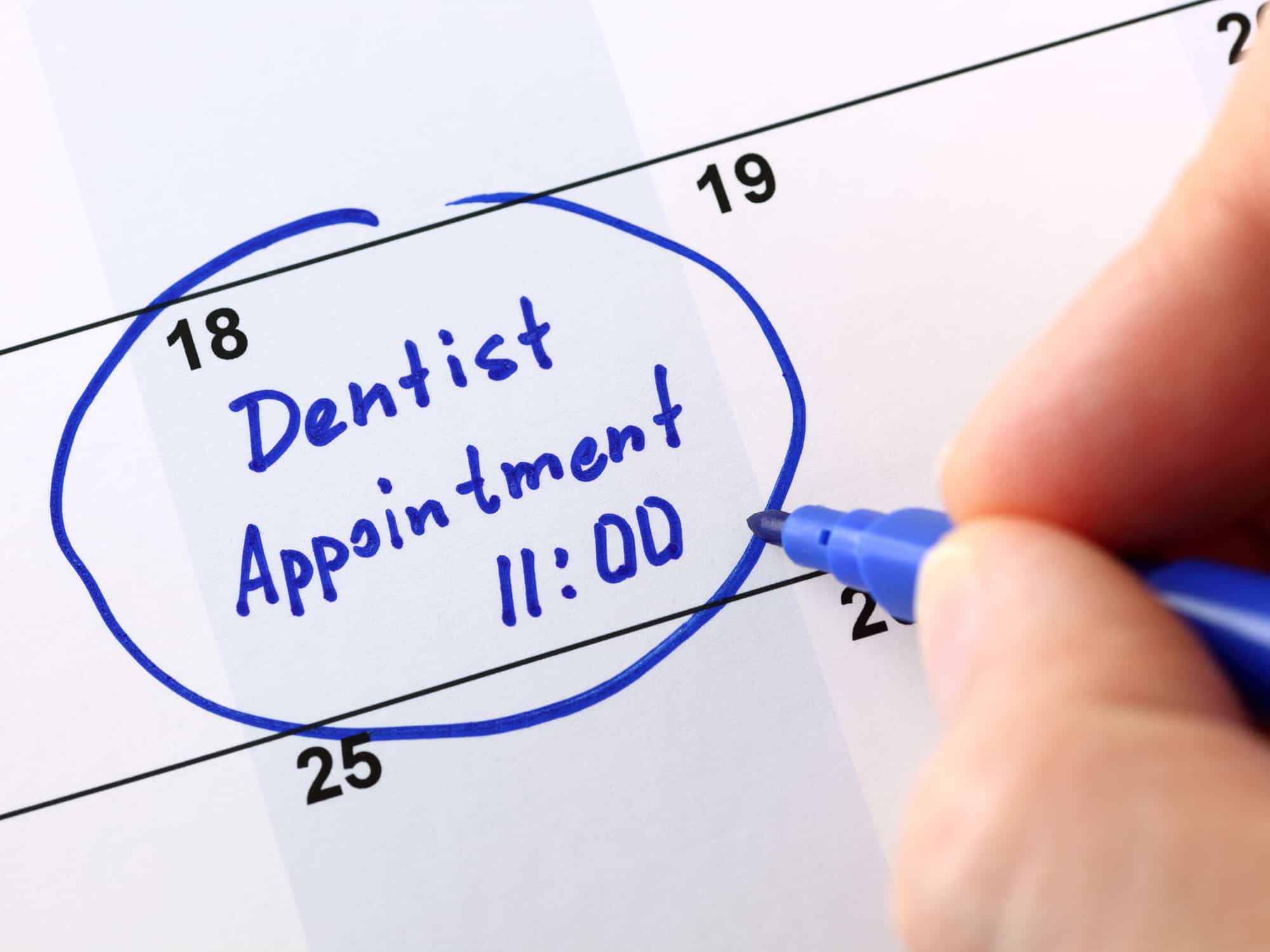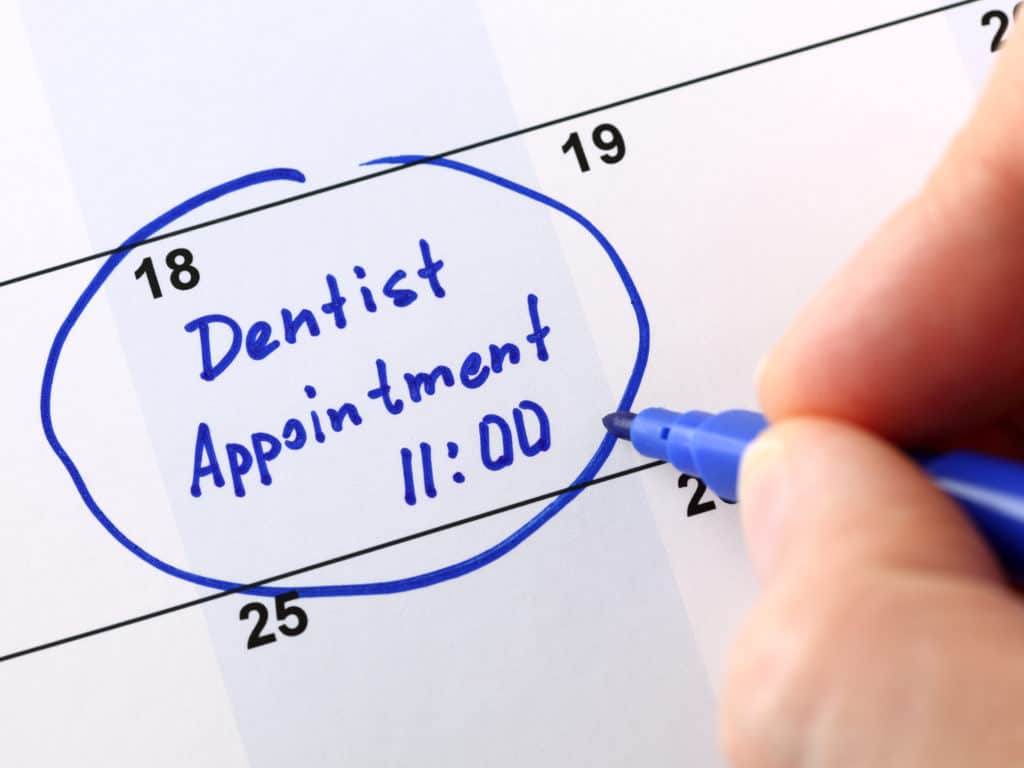 Converting the new patient phone call to an appointment requires giving the patients options — but not too many.
"One of the holes we tend to dig in a dental office is asking what day works best for you or what time of day works best for you. I think that's a danger zone," advises Banta. "If you ask the patient what they want, they're actually going to tell you. Instead, I recommend offering them two choices. It guides the patient toward getting the service they want without playing 20 questions."
Scheduling can be improved further by prioritizing new patient scheduling and planning for it in advance.
"I have dedicated time that practices pre-block on their schedule to offer new patient appointments. Be strategic about what times of the day and days of the week you offer. If the practice has a high percentage of no-shows, experiment and make the necessary improvements," suggests Banta.
Of course, not all new patients show up, which can be discouraging after all of the effort that your team puts into welcoming them into the office. A good reminder system can greatly reduce the number of cancellations and no-shows you receive. Adelle Reische, also from Practice Dynamics, has another suggestion to improve the no-shows rate.
"I take it one step further and have the dentist call two nights before the scheduled appointment," says Reische. "I think it's icing on the cake when the doctor takes time out of their schedule to do that."
Hurley couldn't agree more.
"The number one marketing tool is the doctor calling the new patient before their first visit. That is hands-down what really, really works," adds Hurley.
If your reminder efforts still fail and the patient pulls a disappearing act, the question then becomes whether or not that dental patient is worth rescheduling.
"If they fail the first appointment, they get one opportunity to reschedule," according to Banta. "If they fail a second appointment, they don't get to reschedule. We make it too convenient sometimes to reschedule their appointment so I highly recommend we put the patient's next appointment out 6-8 weeks."
Andrea Greer, owner of On Point Space, feels a firmer approach may sometimes be necessary.
"I try to get teams and doctors to buy into the protocol that if a new patient does not come or is very late to their first dental appointment, they are not seen and they are not reappointed because they are setting precedent," recommends Greer. "Of course, that is barring emergencies. Some of that is going to be a judgment call."
Dig Deeper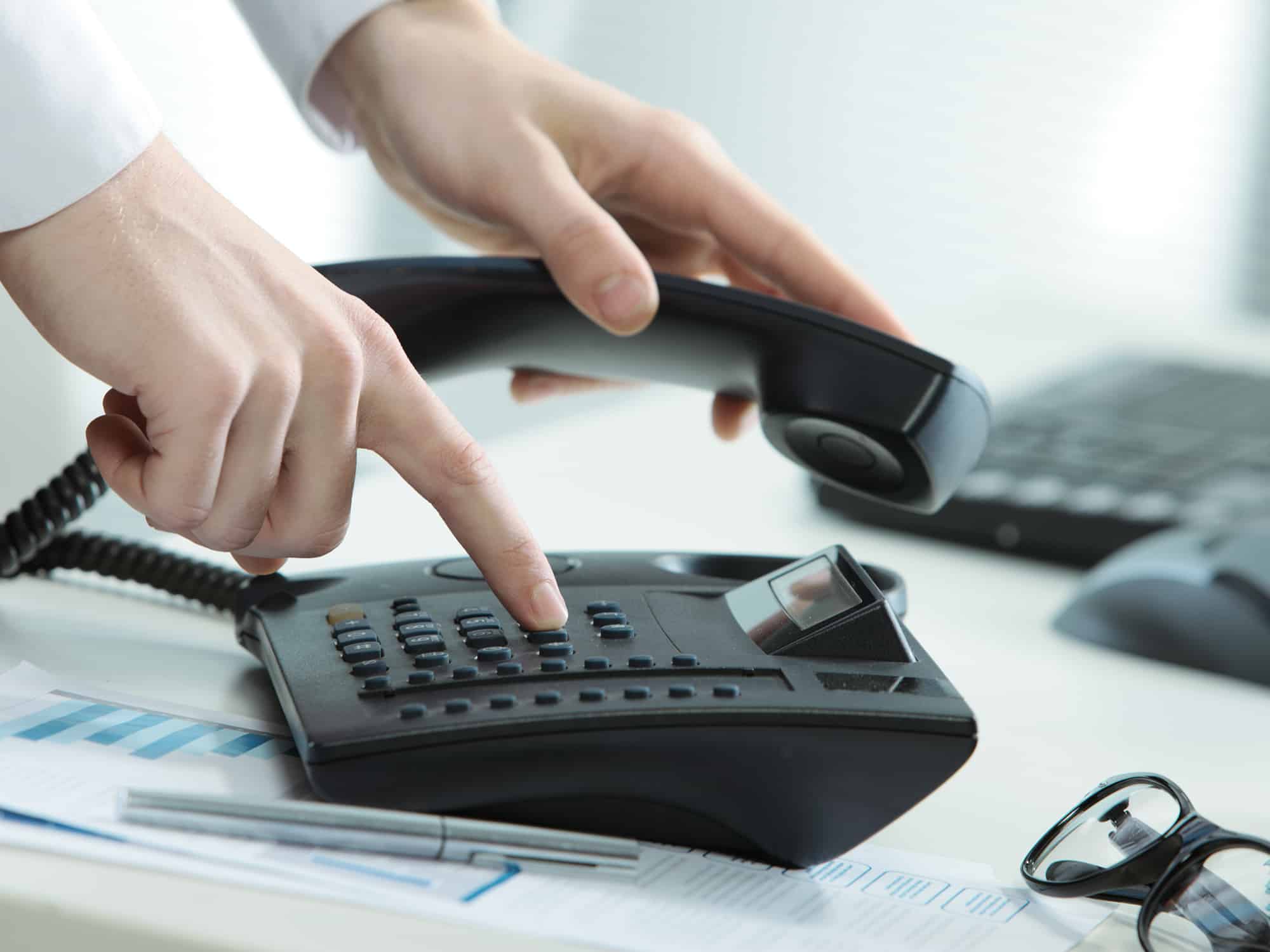 Improving the new patient's first appointment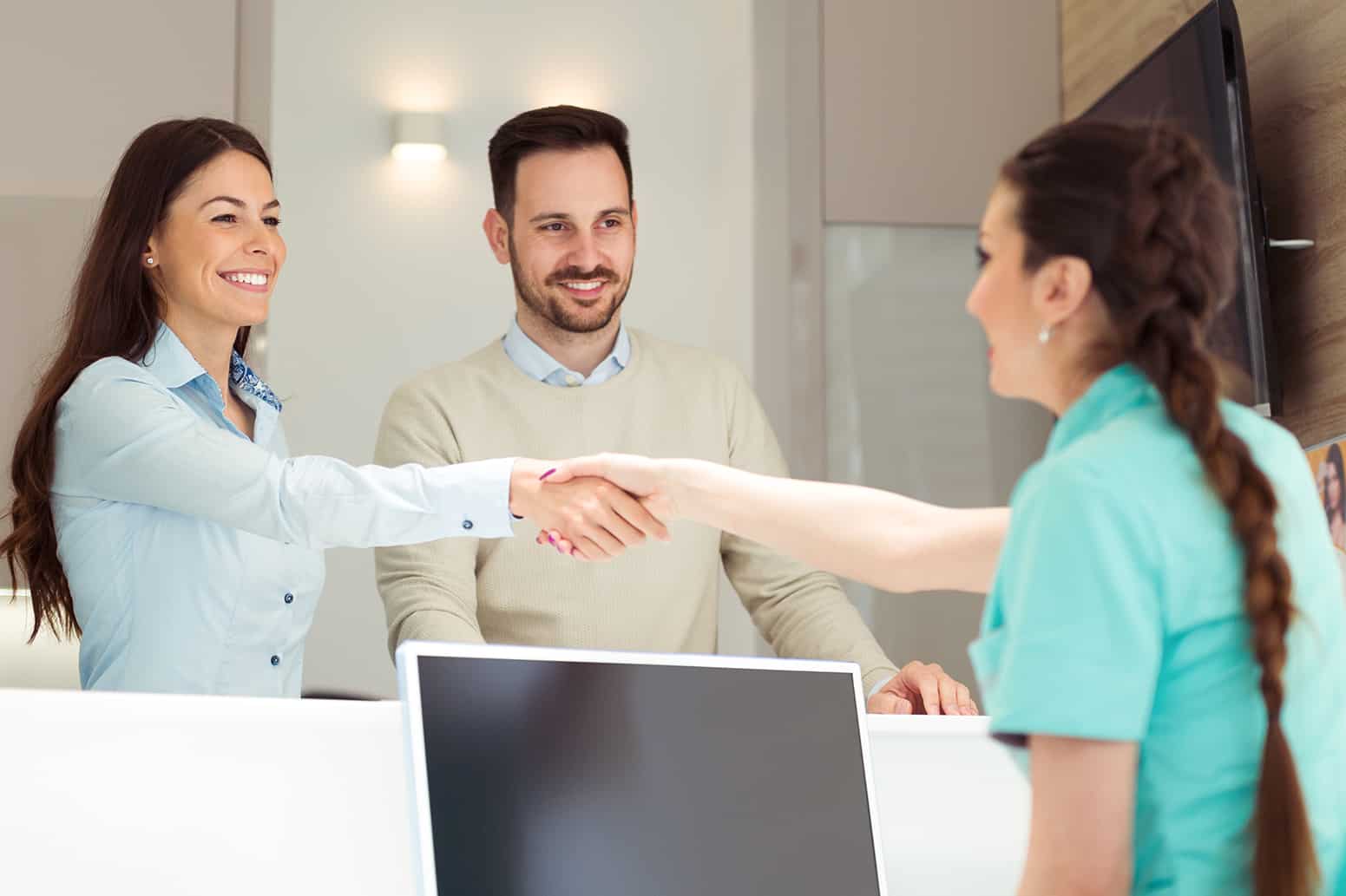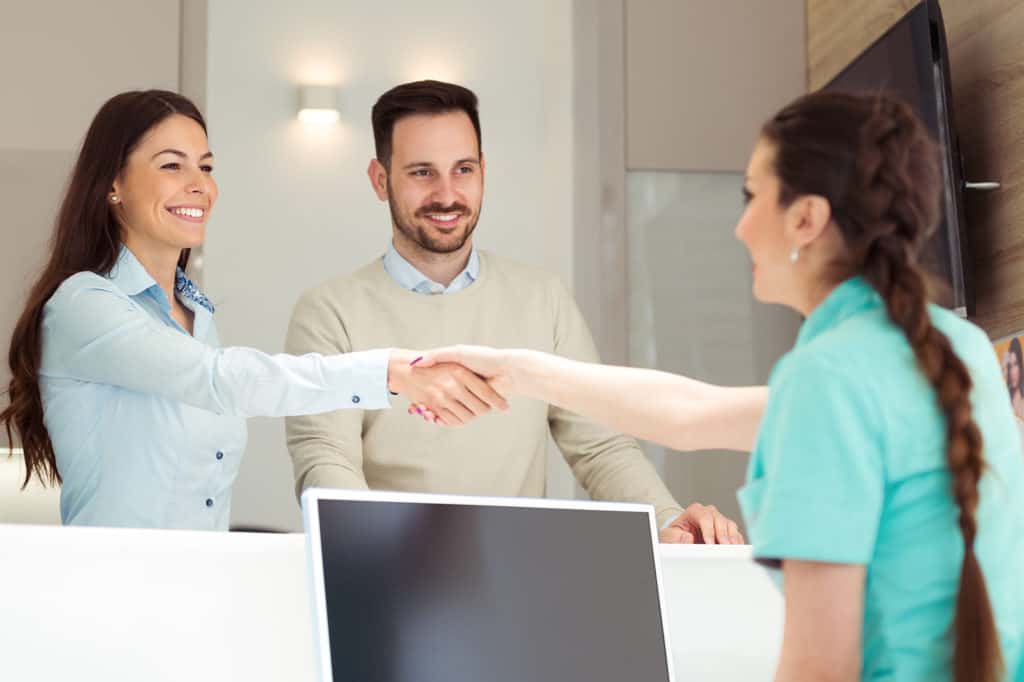 Making an entrance
The old saying about not getting a second chance at a first impression is certainly true for your new patient's initial experience in your office. That visit starts before they even arrive.
"Before they ever get in your chair, before you ever meet them, every single piece of their arrival is a reflection on your dentistry," notes Phillips.
You should look at every step of arriving at your dental office through the new patient's eyes. Ask yourself the following questions and make sure everything shows that you pay attention to details:
Is your office easy to find? Are there signs directing people? Do your online map listings show pictures of the outside of the office? Are the driving directions accurate?
Is your signage easy to see from the street? Is it well lit, even when you are closed? Can your name and phone number be easily read at a glance when people pass by?
Is the parking lot easy to access? Is there ample parking? Are handicapped spaces clearly marked and located close enough to the front door? Any unrepaired potholes?
Is your entryway clean and free of cobwebs and leaves? Are your office hours displayed on the door? Does your welcome mat look worn out? Any fingerprints on the glass?
Once they do arrive and enter your office, what they see and experience should reinforce the expectations they already have, and they should feel assured that they have made the right choice in coming to your dental practice.
"Make sure the ambiance and appearance of the practice really support the branding you have already invested in. If you're marketing yourself as state-of-the-art, your office environment should reflect that. We have to make our patients feel that they are very special and very important. We need to roll out the red carpet," emphasizes Greer.
Banta feels that the patient's entry into your office is also the perfect time for your mission statement to take center stage.
"You want your mission statement to touch their heart, not necessarily just their brain," says Banta. "Make sure the message can be matted and framed and noticeable when the patient walks in the door. When they see it in the reception room, it looks like artwork on the wall so their eye is drawn to it, and they read this message and all of a sudden they interpret the message and scan around the room. Does the message match the physical presence of the space? Do the people have the right personality that will consistently send that message to the patient that they've just chosen the right office?"
Making the dental patient the star of the show
Making your new patients feel valued and special is THE focus of the first appointment. If there is ever a time to play favorites, the new patient experience is it.
"New patient appointments should be highlighted on the schedule as most important. Your face has to light up when you first make eye contact. Then, you have an advantage from there," confirms Hurley.
"If possible, the person who spoke to the new patient on the phone should also be the person to welcome them into the office," recommends Reisch.
"I think everybody on the team, and especially the doctor, approaches the new patient appointment as sacred. We're not going to run late. Ever. If we run late, that tells the patient that we don't respect their time. We can't ask our patients to show up on time if we don't respect their time," agrees Greer.
While being busy is great in terms of business and generating revenue, it can also have a very negative effect on the new dental patient experience.
"Patients feeling like they're a number rather than a person is a very common thread that we see, especially in practices that are busy," Greer points out. "We always want to be busy, but as practices get busy, sometimes we cognizantly have to slow down and just say this is the person that is important to me right now, this person in front of me."
Increasingly, more offices are encouraging new patients to complete paperwork prior to their visit, whether online or hard copies. When and where forms are filled out should be presented to the new patient as an option for their convenience. If they will be completed in the office, remind the patient to arrive early to avoid any delays. If they are completing printed copies at home, sending them the forms in a nice welcome packet presents your practice in a much more professional way than a stack of papers stuffed into an envelope.
"Make sure paperwork reflects focus and attention on the patient as being number one," Hurley advises. "A first class office will ask how that patient feels about dental health in general and how they would rate themselves right now, if they've ever had a less than positive experience, and what's important to them on this visit. The personal history should be personally designed and read by your team so they are not asking questions during the visit that have already been answered by the patient."
Obviously, your new patient is going to interact with several people in your office during their appointment — from the reception area, to hygiene, to the exam, to the check out. Handing that patient off from one person to the next must go smoothly and never create an uncomfortable experience.
"The handoff is crucial. The patient never wants to feel that awkward moment of wondering who they should talk to. The handoff, in front of the patient, should let the patient know the next person is taking the baton," says Banta.
"Those communication handoffs happen throughout the new dental patient experience from the first phone call until the patient is dismissed from their appointment. So, whatever it is they've mentioned that's important, make sure that information is passed on," adds Reed.
As far as what the sequence through your office should be, it varies from practice to practice. For some, the patient goes to hygiene and then the exam. For others, the doctor sees the patient first before a cleaning. In some cases, especially if the patient hasn't received dental care in a while, prophy may come in a separate appointment. In those cases, it should be made clear to the patient what they should expect and why they would benefit from waiting until after a thorough exam for a scheduled prophy visit.
Whatever the flow is for your office, starting off with a tour is a good idea to acclimate the patient to your surroundings and help them feel more at ease. As you are guiding them around, introduce them to members of your team who will be interacting with them. Remember to keep the experience focused on the patient, not the office team.
"The most important person in the room is the patient when doing introductions," Hurley adds.
Building a relationship
Arguably, the most important connection to make during the first visit is between the doctor and patient. Setting aside ample time during the first meeting to get to know each other is helpful, but many dentists aren't exactly blessed with "people skills," making the first experience uncomfortable and awkward for patients. For dentists who are a bit introverted and may find it difficult to strike up a spontaneous conversation, Chris Ciardello of Global Team Solutions suggests a trick.
"Something I coach doctors on coming up with a list of 20 or 30 questions ahead of time that they can just pick from, and ask anybody as a conversation starter," says Ciardello.
Even if a dentist isn't very outgoing, there are basic communication skills he or she can improve to help put the patient at ease and, even more important, build trust.
"I'm not saying that I'm expecting an introverted dentist to turn into a talk show host. But any of us can be sincerely interested in other people," says Reed. "If you become genuinely interested in other people, that's all the patients want. They're not expecting you to sing to them or tell them jokes or be the life of the party. If you're quiet, it's easier to develop listening skills."
When it comes to dental patient interaction, Hurley believes quality matters more than quantity.
"I'm a huge believer in the science of body language," says Hurley. "Never stand behind the new patient. Never ask questions that were already answered on paperwork. All of that is way more important than the amount of time you spend with them."
"I think the biggest mistake dental practitioners make is we often turn our back to the patient, get on our computer and start looking at x-rays and ask them questions," adds Greer. "The thing that we don't remember is that patients don't know that they are being heard unless we are making eye contact with them. We want to really make our patients feel heard. Any time you do ask a question, you need to be cognizant of your body language. Sit down, knee-to-knee at eye level. Ask them a question, stop talking, pay attention and let them answer the question before you ask the next question. Don't cut them off. Don't assume you know their answers. Ask the question and then listen for those answers."
Presenting treatment
Although new patients will hope to get in and out with just a cleaning and exam, most will inevitably need more extensive treatment. Getting acceptance for a dental treatment plan you recommend can be an obstacle, especially with a new patient who is just getting to know you.
Involving patients in the diagnosis process can be a great way to build up the amount of trust they will need to move forward with a treatment plan.
"It's all about presentation and educating the patient. Use an intraoral camera and give patients a full tour of their mouth. Let them see what's going on. You're not trying to convince them, you're trying to educate them," states Phillips.
"I think so many questions pop up when we are not staying engaged with the patient through the exam process," agrees Gottlieb. "Tell them what you're doing and why."
Of course, the presentation of treatment always leads to the topic of cost. Should the dentist discuss fees with the patient when asked, or should that be handed off to an administrative team member?
Banta suggests that "doctors shouldn't be discussing financial arrangements. Doctors should be making themselves available to practice dentistry, unless the doctor is extremely comfortable presenting the fee."
If that information does come from the dentist, Banta feels there is a proper way to present it.
"What I do believe very strongly in is the financial discussion should never happen chairside. That is a vulnerable room, patients are in a vulnerable position and if there is no other place, then at the very least make sure the physical positioning of the patient is so they are not laid back, there's no bib around their neck, they are seated facing the dentist or the financial coordinator," explains Banta.
Getting acceptance of a treatment plan from a patient who will have to pay out of pocket is almost always the biggest hurdle to overcome. But just like every other part of the new dental patient experience, communication is the key.
"Fear doesn't come from paying the money, it comes from a lack of understanding of how they will pay the money," states Greer. "Not having clear communication with the patient creates an obstacle that can be difficult to overcome."
Presenting options can help the patient decide on an affordable solution, but Greer suggests using caution if doing so.
"Be very careful about presenting options. Options confuse people. Unless you're able to take the time necessary to explain it to them, you need to be careful about presenting options," says Greer.
Hurley also likes to soften the sticker shock experience by keeping the focus of the financial conversation on how the treatment will help the patient. "When I'm referring to treatment and cost, I'm always talking about it in terms of benefit to the patient."
Ultimately, the patient's health, and not the patient's wallet, should determine the treatment that you suggest.
"Don't assume a new patient's financial situation. If you feel they need a crown rather than a big old filling, then that's what you need to recommend to them," advises Greer.
Dig Deeper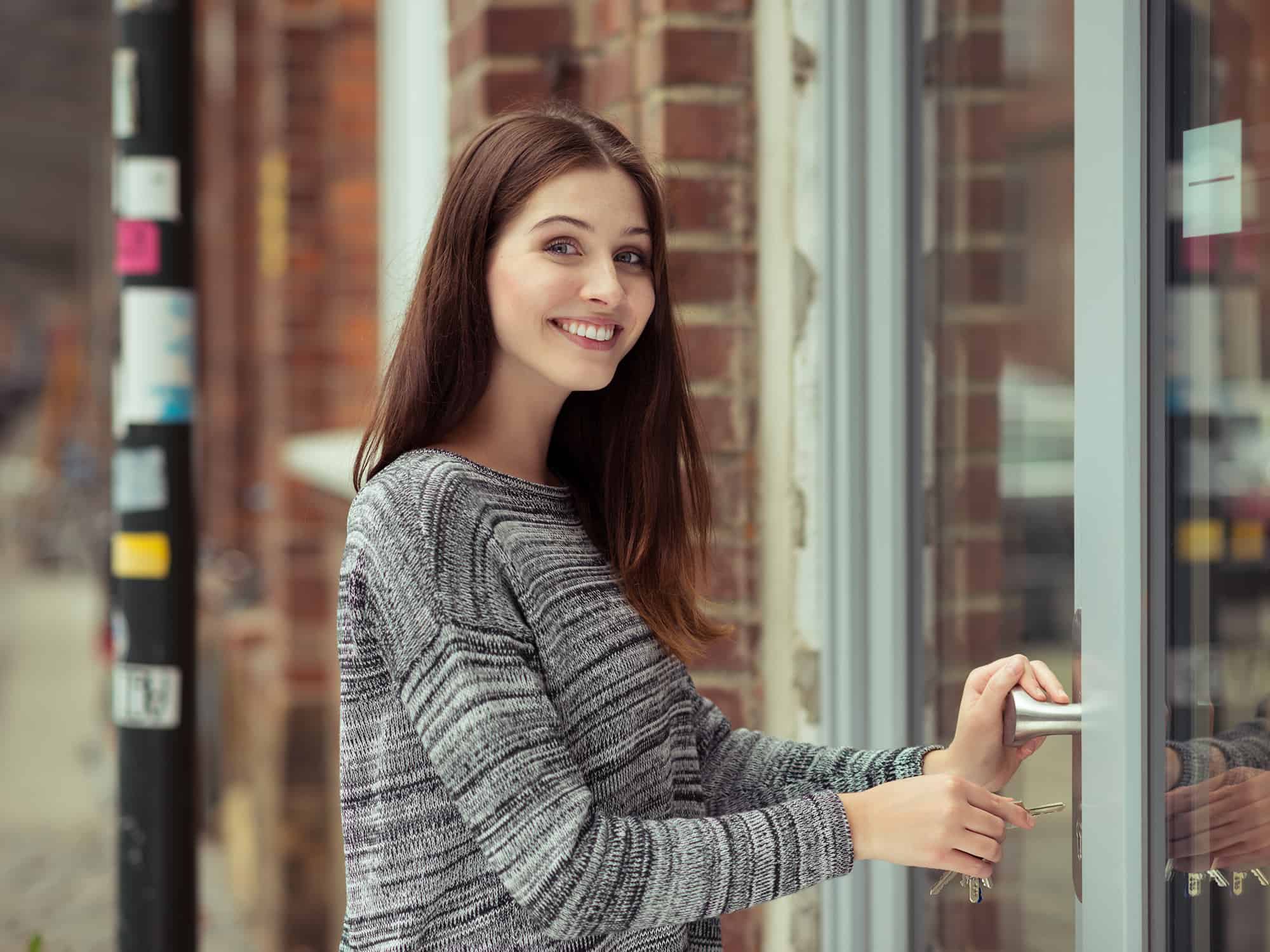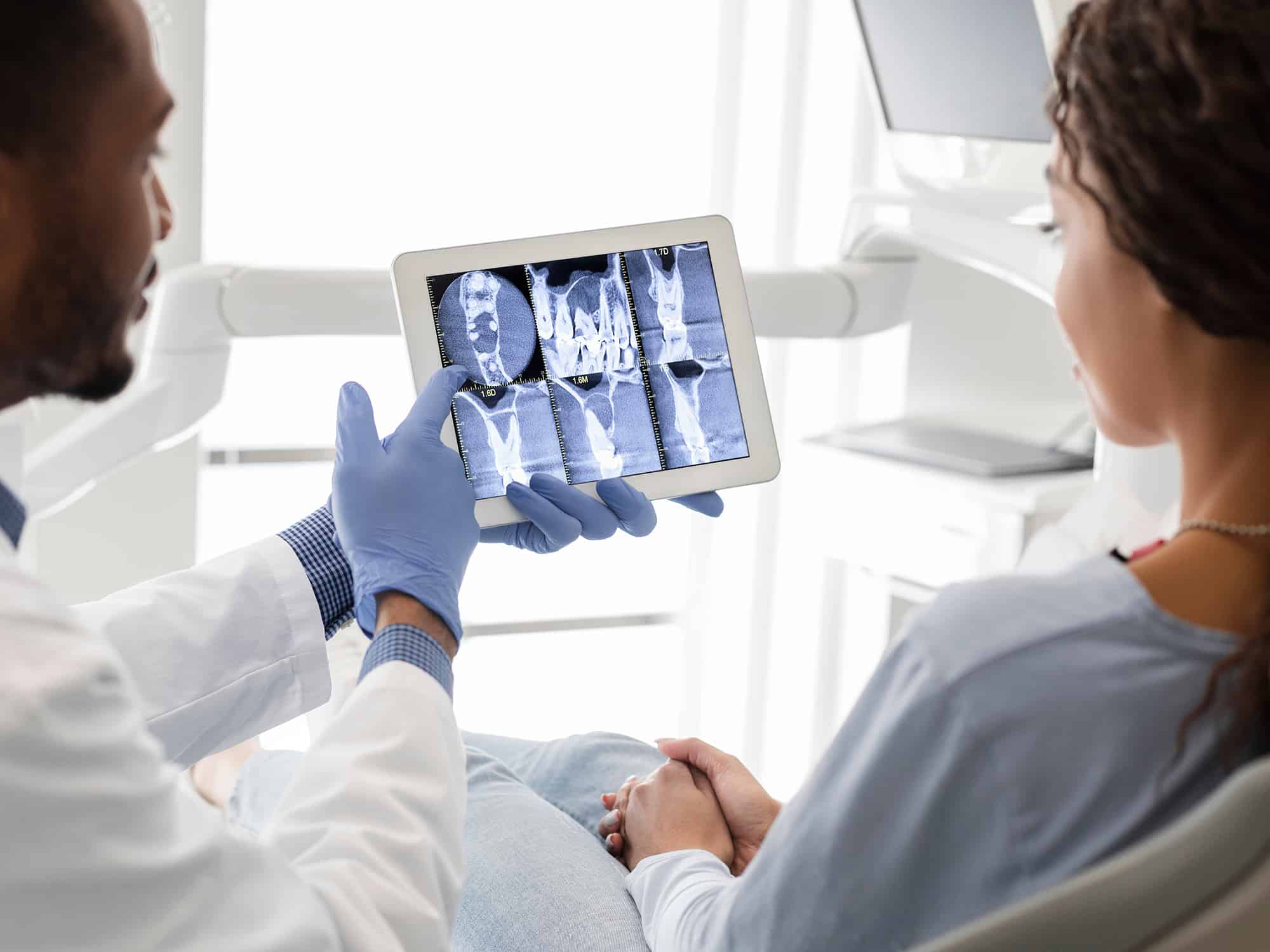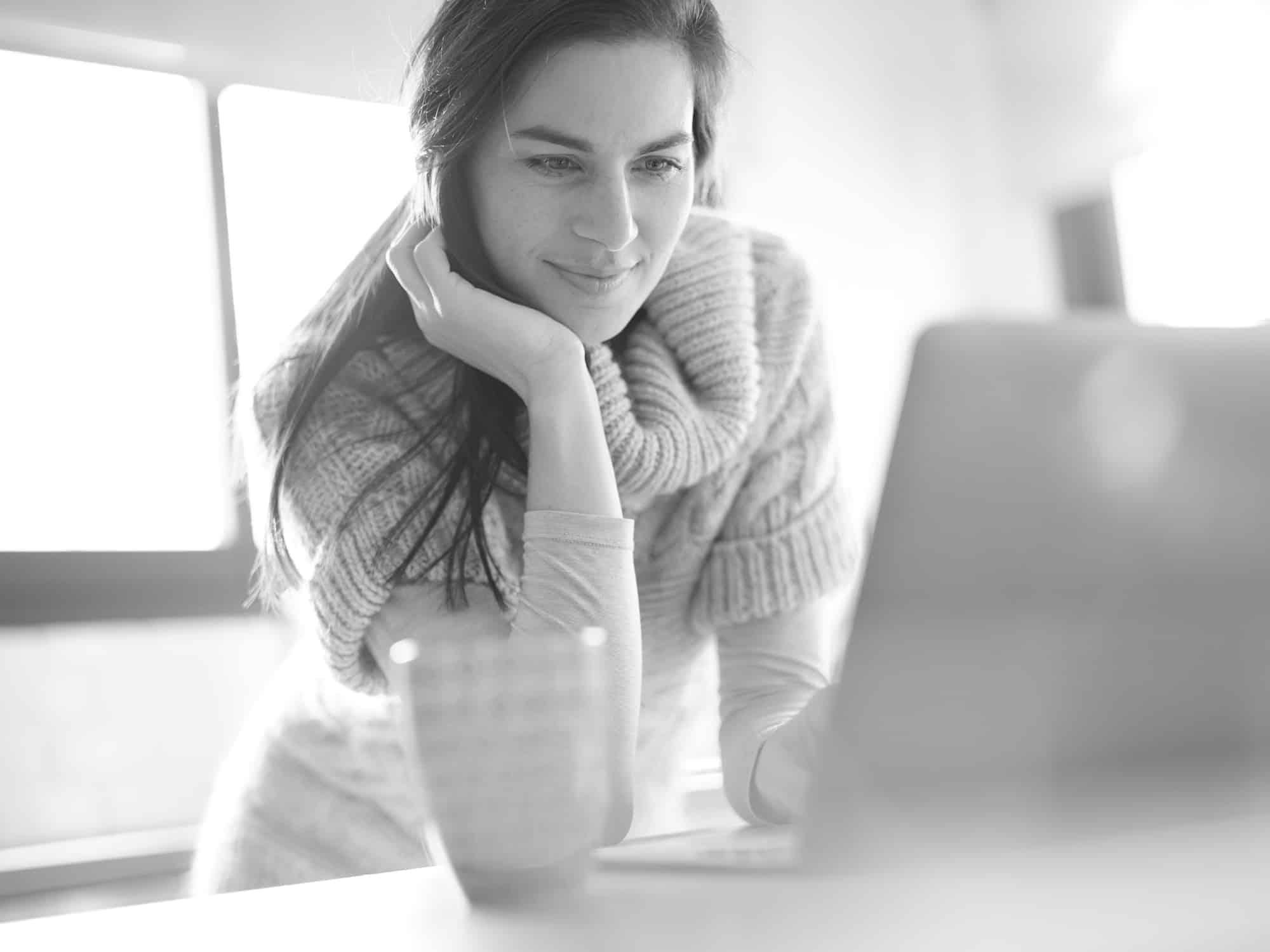 Asking your new patient for reviews and referrals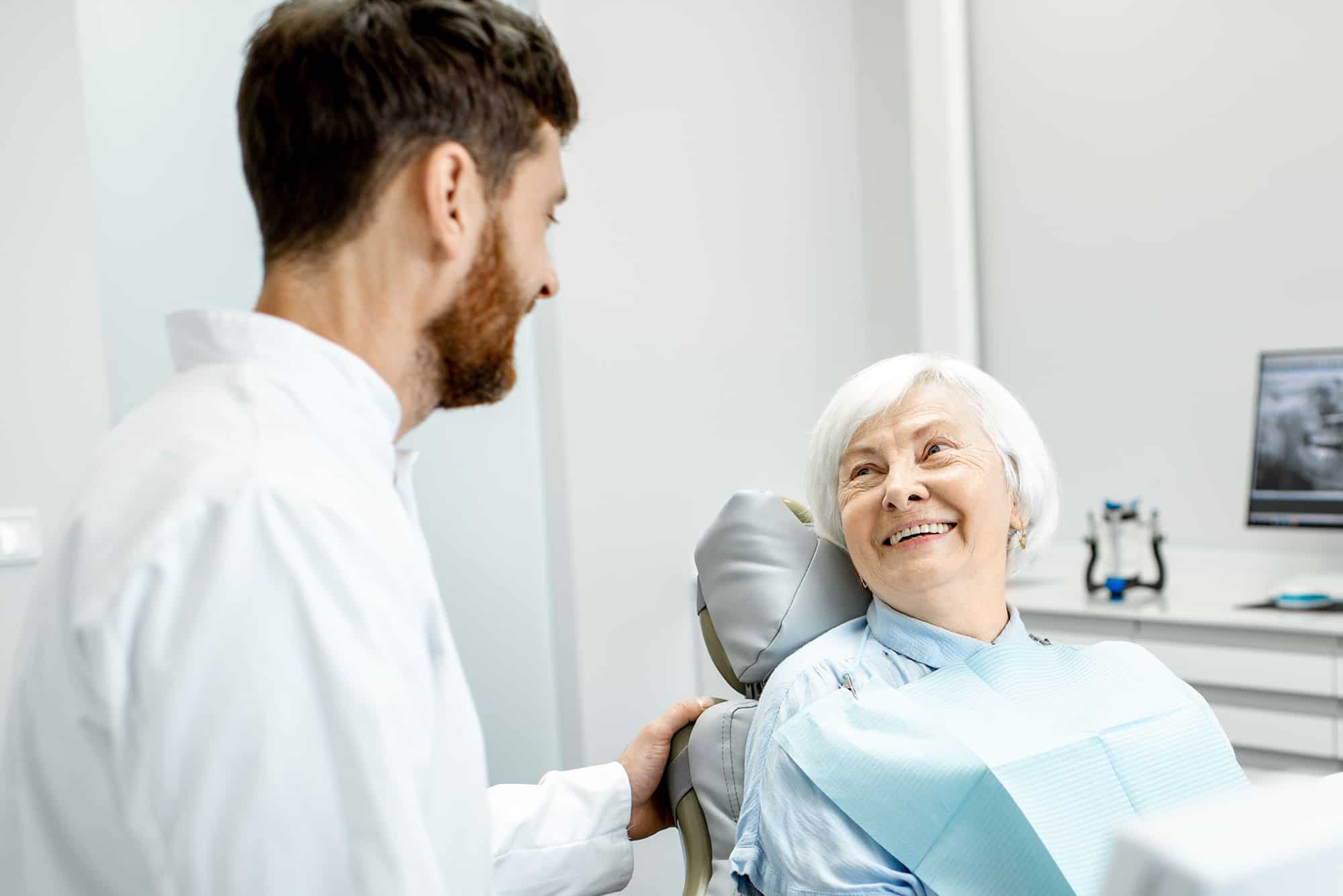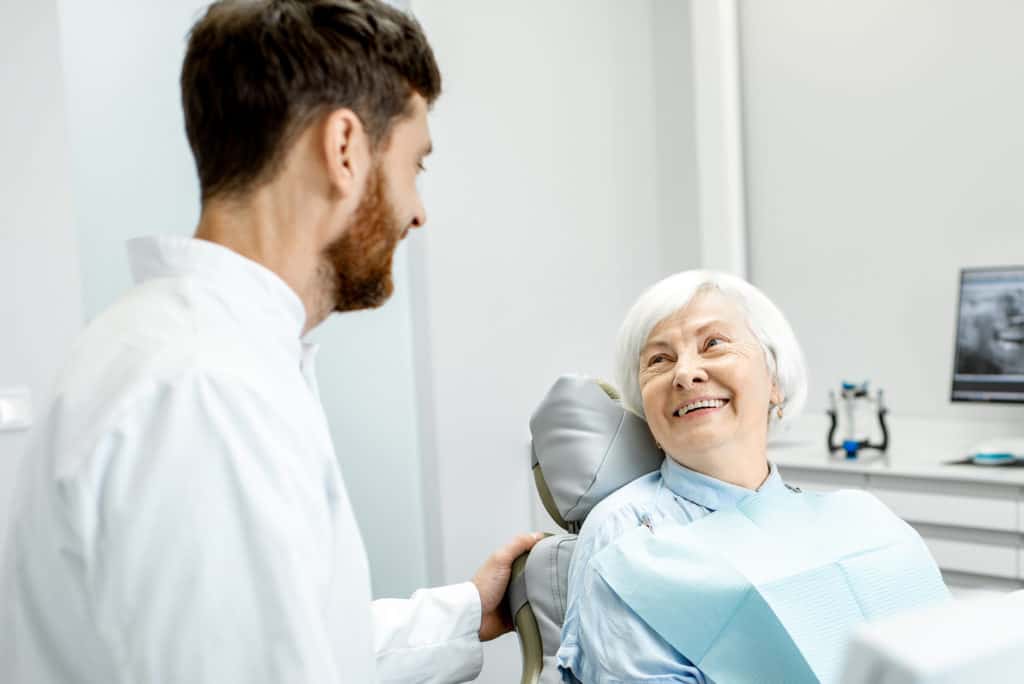 When the patient visit comes to an end, you may be wondering whether or not you should seek a review or referrals from the patient. How do you judge whether or not you made a great first impression?
"Truthfully how does a patient know if you are the best dentist in town?" asks Banta. "It's their perception. They don't know how perfect your crown margin preps are or how much CE the doctor has taken. They don't care. But they do tell others whether or not they are the best place in town based on customer service they received or how well they were treated or how they felt appreciated for asking their tough questions."
If you absolutely nailed the new patient's first visit and they are highly pleased with their experience, you're in the perfect position to request a review for your dental office.
The problem is, how do you ask for it?
"You have to be willing to be vulnerable, says Hurley. "That's when it comes across as being sincere. That's why it's good to hire confident people. Confident people aren't afraid to be vulnerable and don't have a fear of rejection."
Reminding your patients about the review after they leave is important, since many will probably forget before they even get to their car. Text messages and emails work, but a more personal touch like a handwritten thank you note from the doctor or a follow up phone call can make a big impression on the patient.
"There is no substitute for a follow up phone call or a text from the dentist," notes Reed.
While it's great to get first visit reviews, Phillips thinks offices should still wait a bit after a positive experience before asking new dental patients for referrals.
"Do I want to ask a new patient for a referral? I don't think so. I don't know them any better than they know me. Who I want to ask are the patients who have trusted us for years. The ones that I don't have to badger to pay their bills. They don't have missed appointments. They love us as much as we love them," says Phillips. "You know the patients who will give a good review, or a referral, or who like to be on camera. I believe the first appointment is all about building and improving that relationship."
Dig Deeper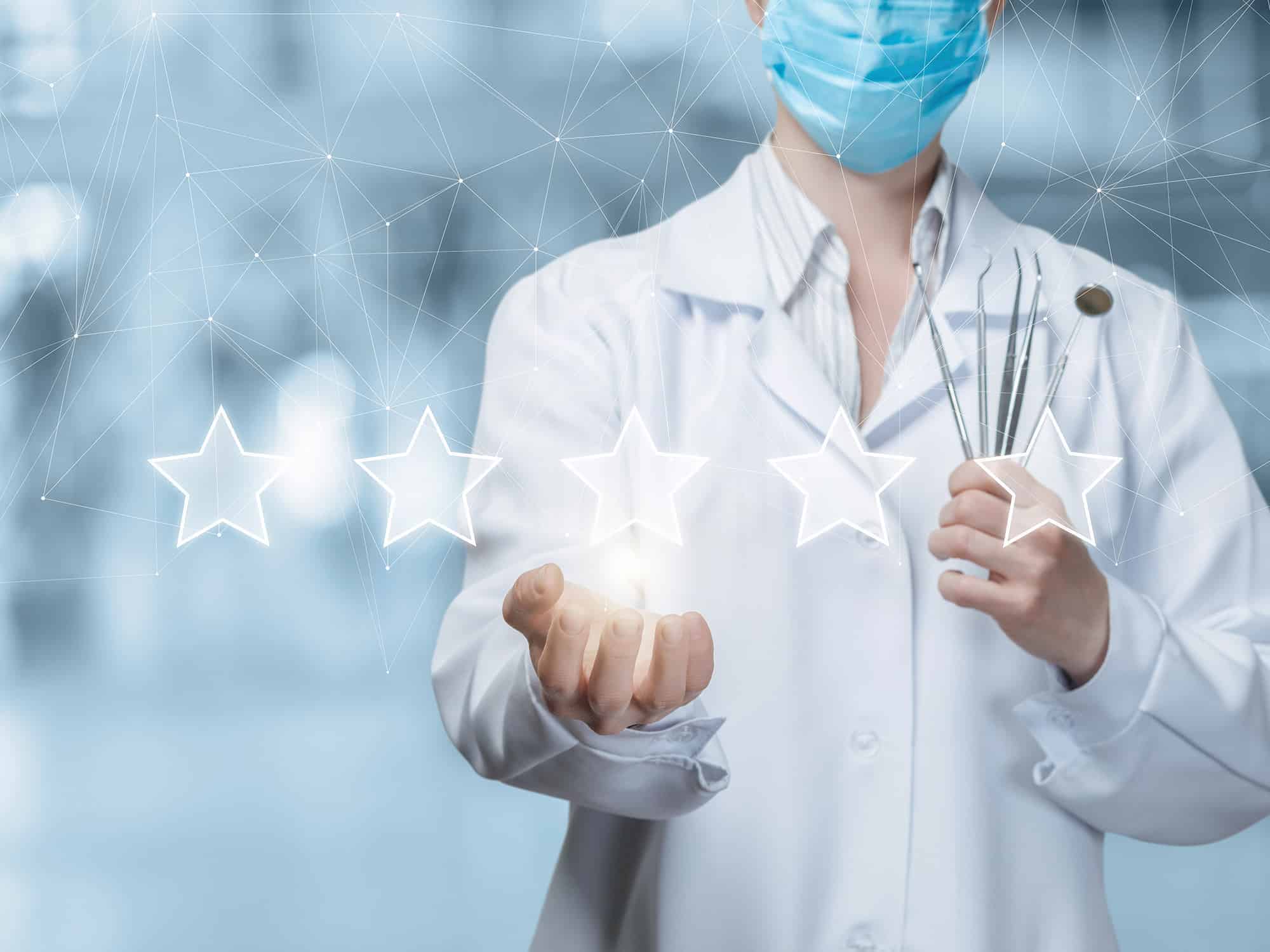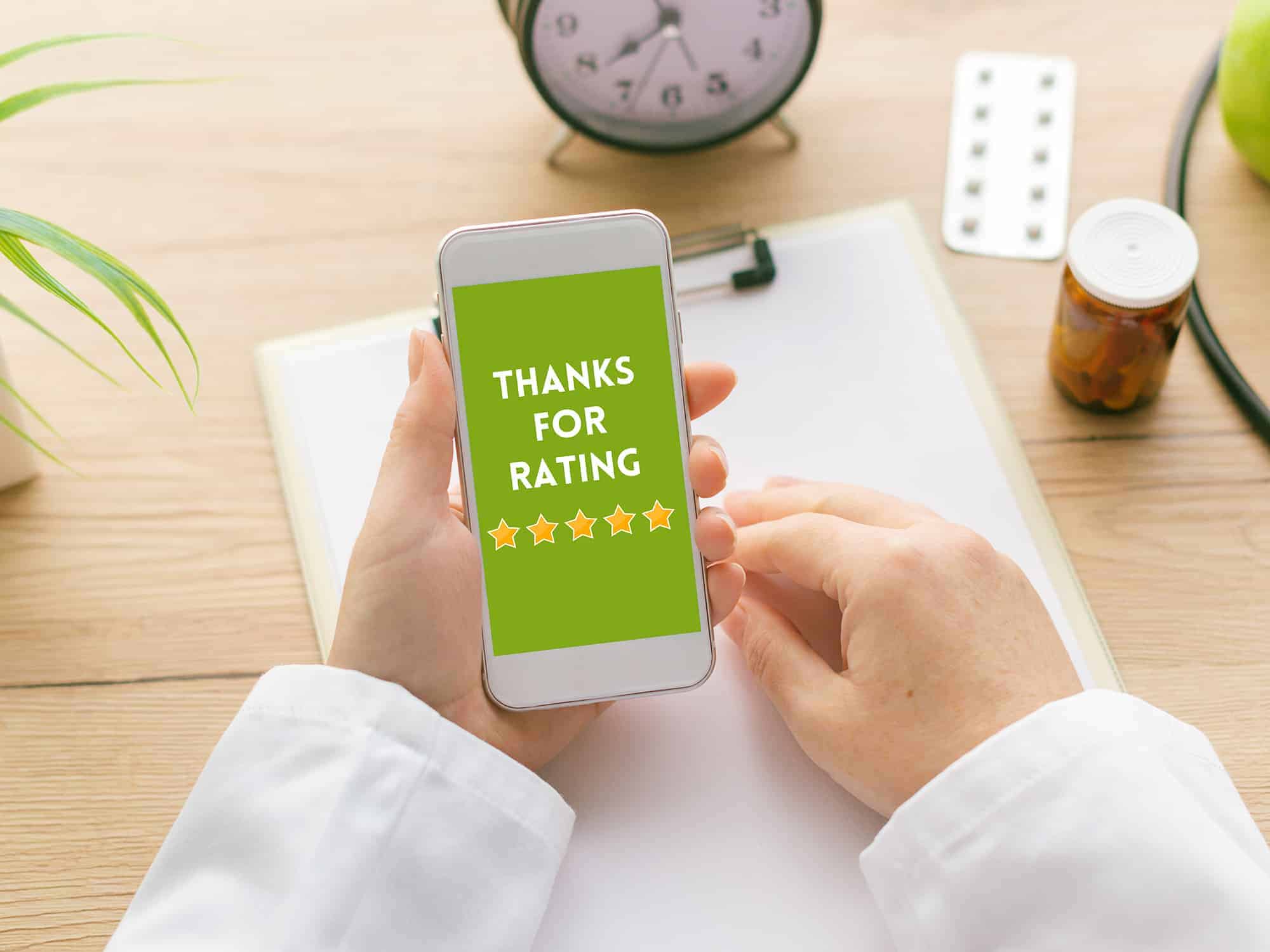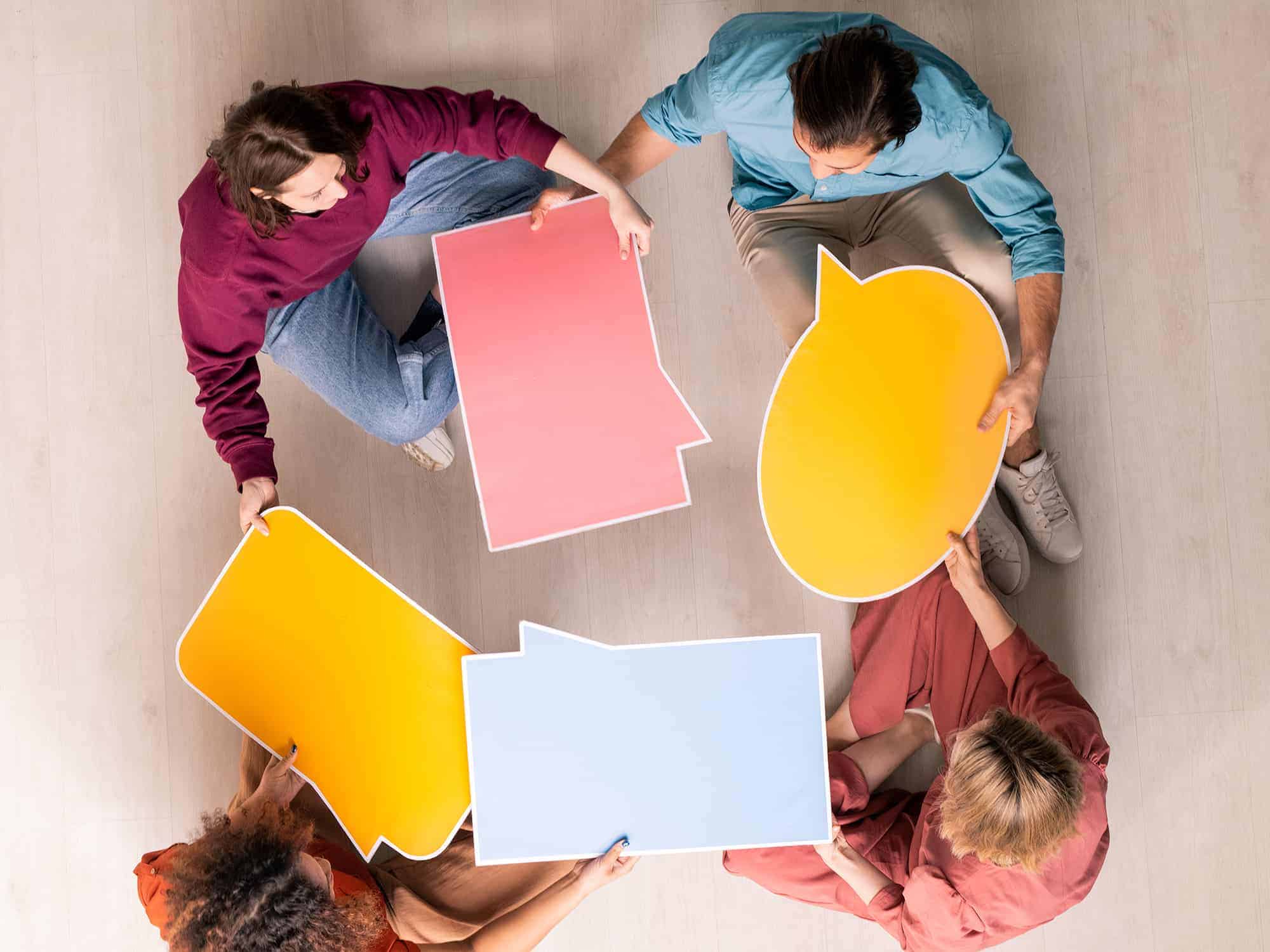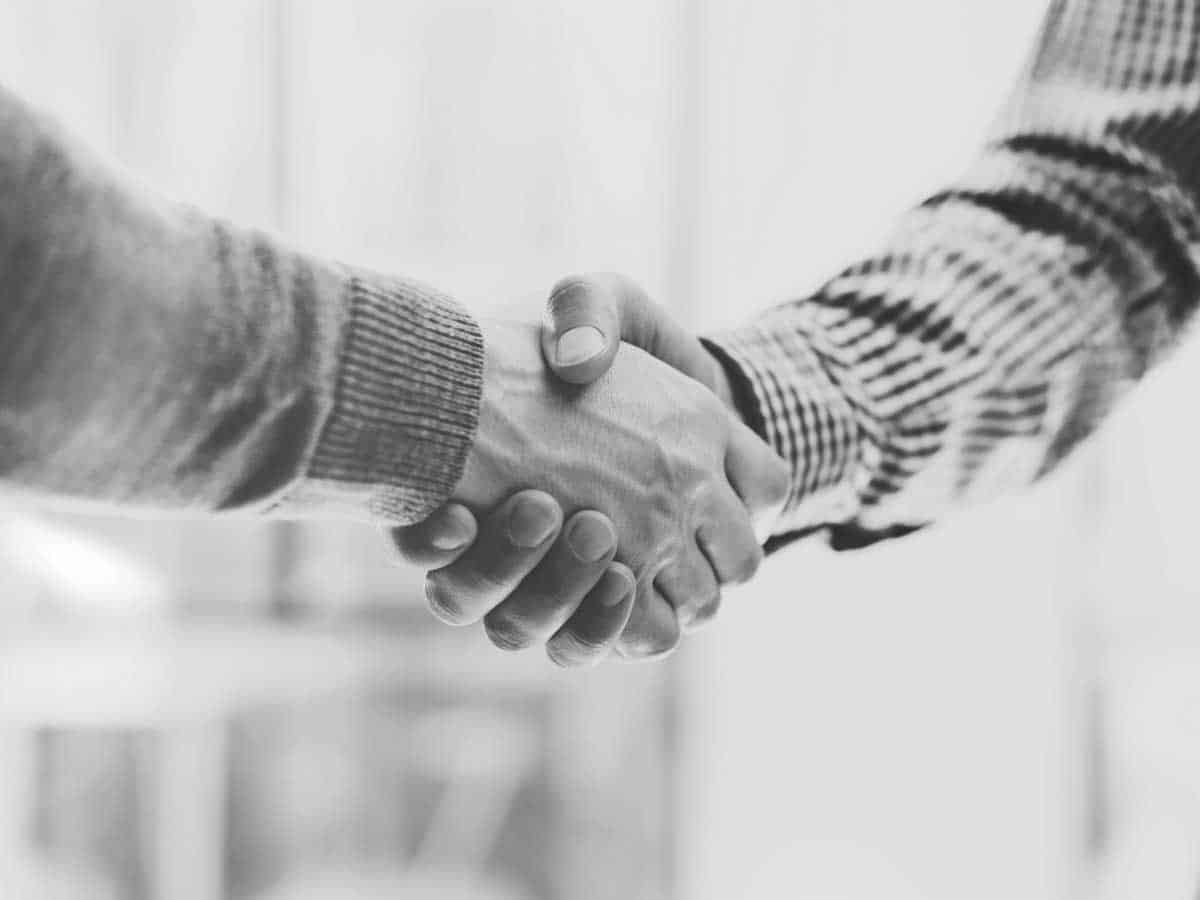 When you lose your new patients
Ok, so not every new patient experience goes as planned. When new patients don't come back, it's important to figure out why.
This may seem obvious, but when new patients leave your office without a scheduled appointment to return, they probably won't.
"What we're seeing from analytics is that only 30 to 40 percent of new patients are leaving with their next appointment scheduled," reports Reed. "If patients leave without scheduling, there's only about a 33 percent chance you'll get them back."
It can also be easy to assume that cost chased your new patients away, but Phillips doubts that is the issue in most cases.
"Very few times is it about money. I think if we cared enough to hear, we would have solved the money issue. We would have heard it, we would have had that conversation, and we would have solved it," says Phillips.
Gottlieb believes that many new patients are lost because they are not treated like they are important to the dental practice.
"I don't think patients don't come back because they had a bad experience, as much as they had an indifferent experience and an indifferent follow up process," explains Gottlieb. ""Especially now, we have to let people know that they are relevant and that they matter."
That kind of communication breakdown can happen anywhere along the new patient experience, even when they are contacting you through your website.
"A place where the ball can be dropped these days is when the patient is texting and expecting a reply. They may get an automated response, but they'll be expecting a personal reply fairly soon," observes Hurley.
Hurley also says that phone calls are too often handled poorly, and recording calls is important for correcting mistakes and improving the quality. "There's no excuse not to listen to your phone calls. Unless you listen, you have no idea."
Reisch likes to go even one step further and record video of the in-office interaction between the dental team and patients to watch and learn. She sees that as a valuable tool to improve the practice's productivity.
"Most dentists want to improve their numbers, but you really don't know how to improve the numbers until you see the practice in action. If you're patient centered and provide a patient focused experience, everything else will come," says Reich.
"I think that with a couple of changes, a few improvements on that new patient experience process, and the follow up piece, you'll start to see changes within a couple of weeks," encourages Gottlieb. "You'll really see the numbers change within three months."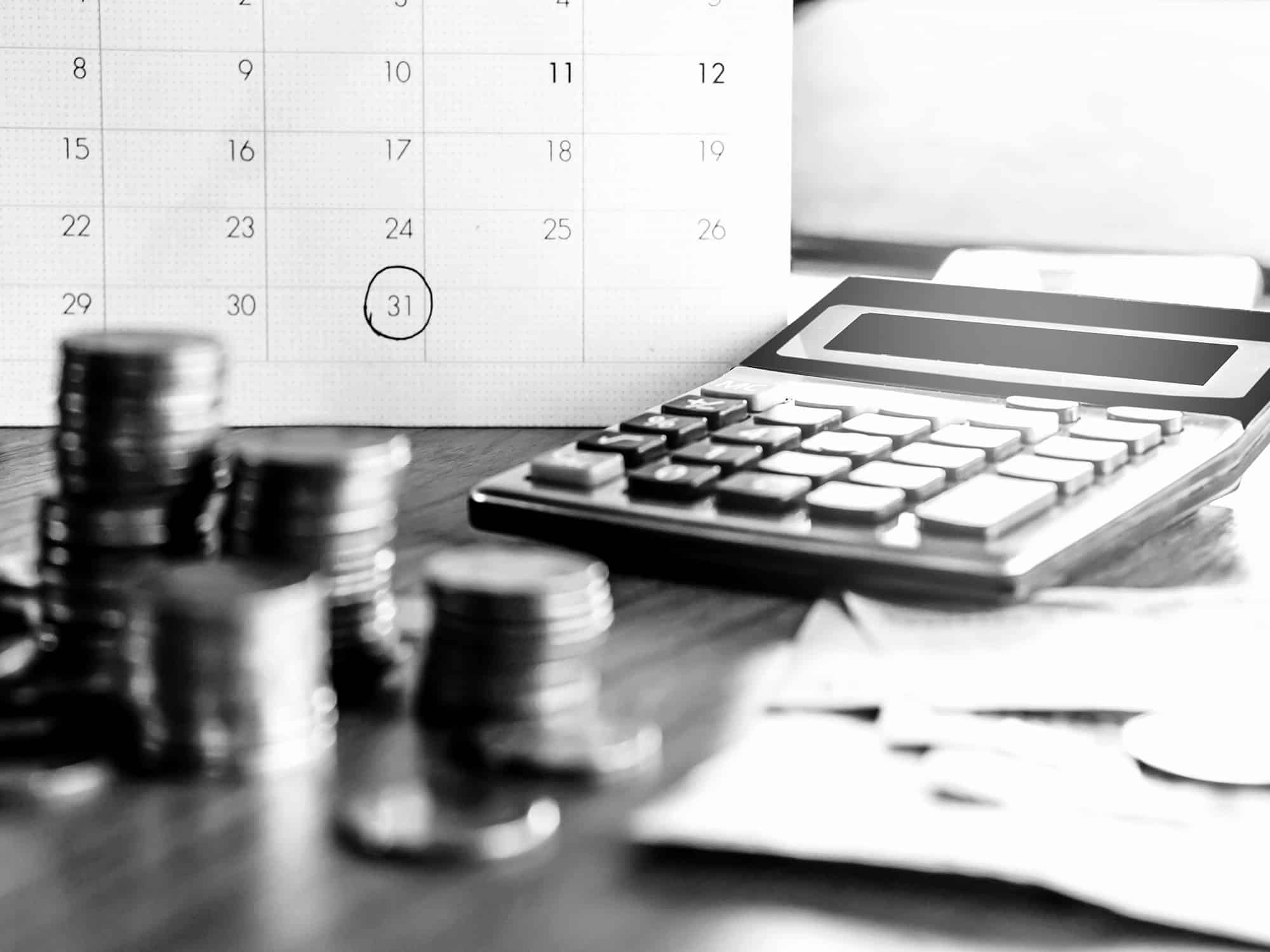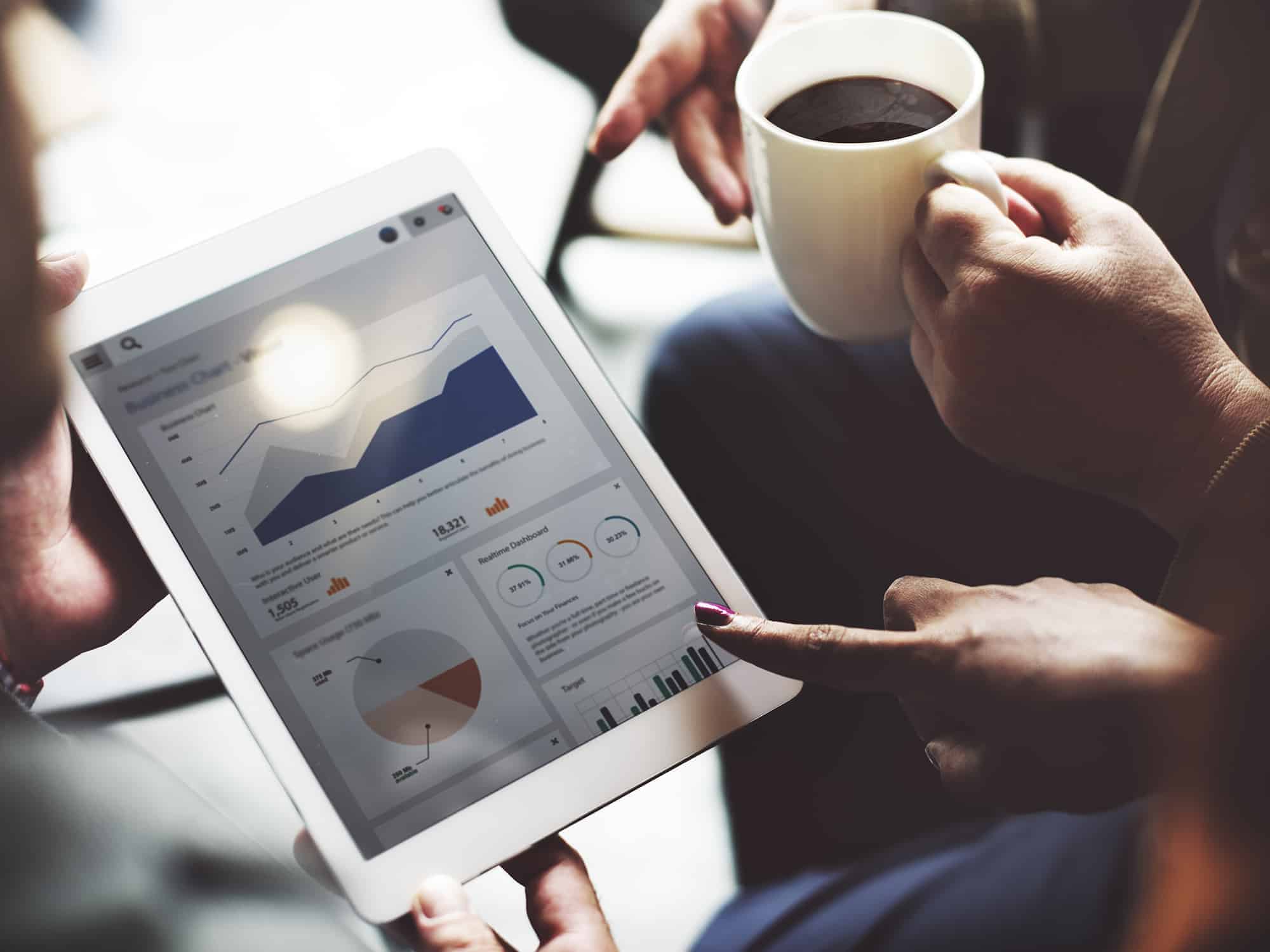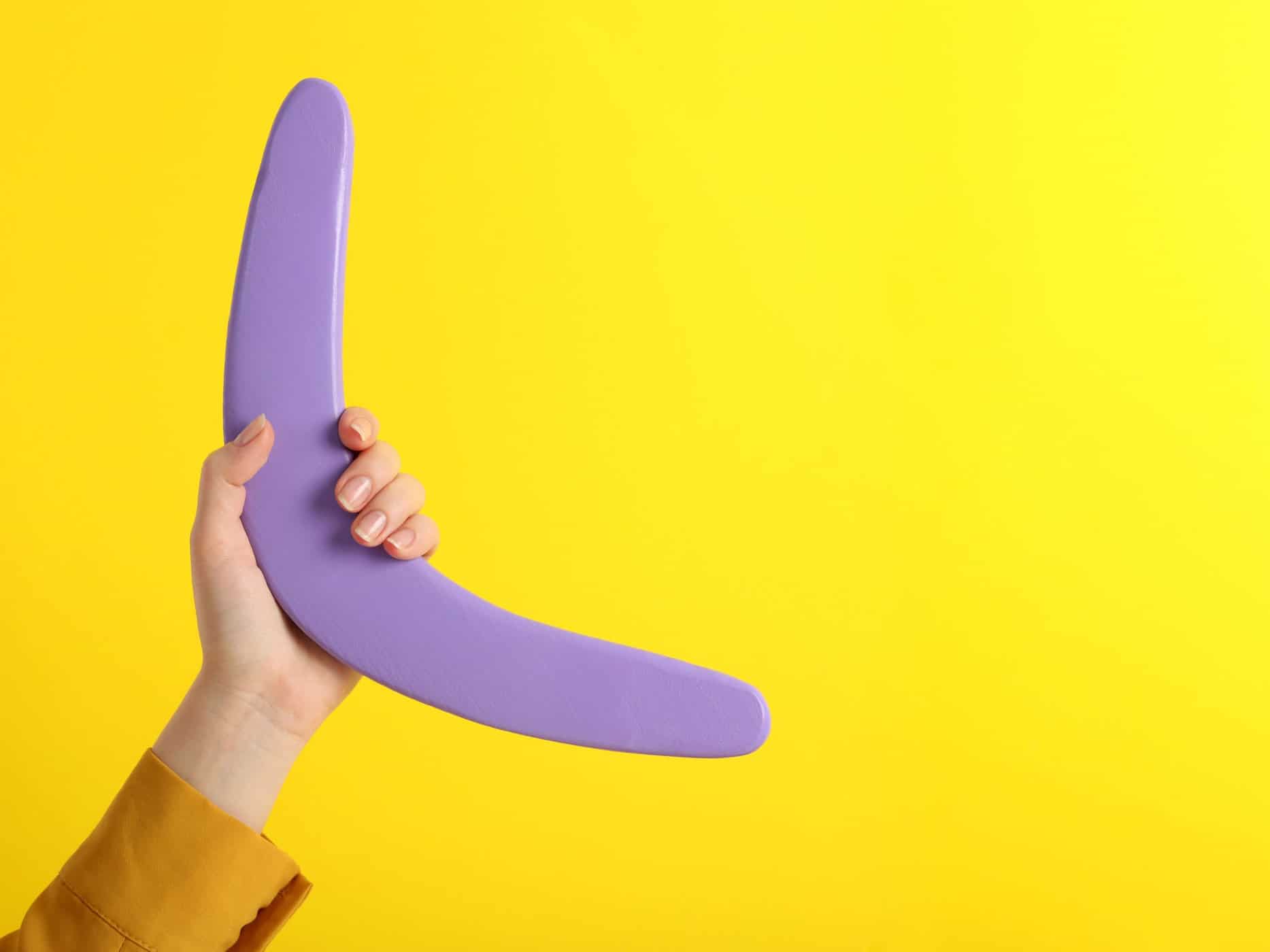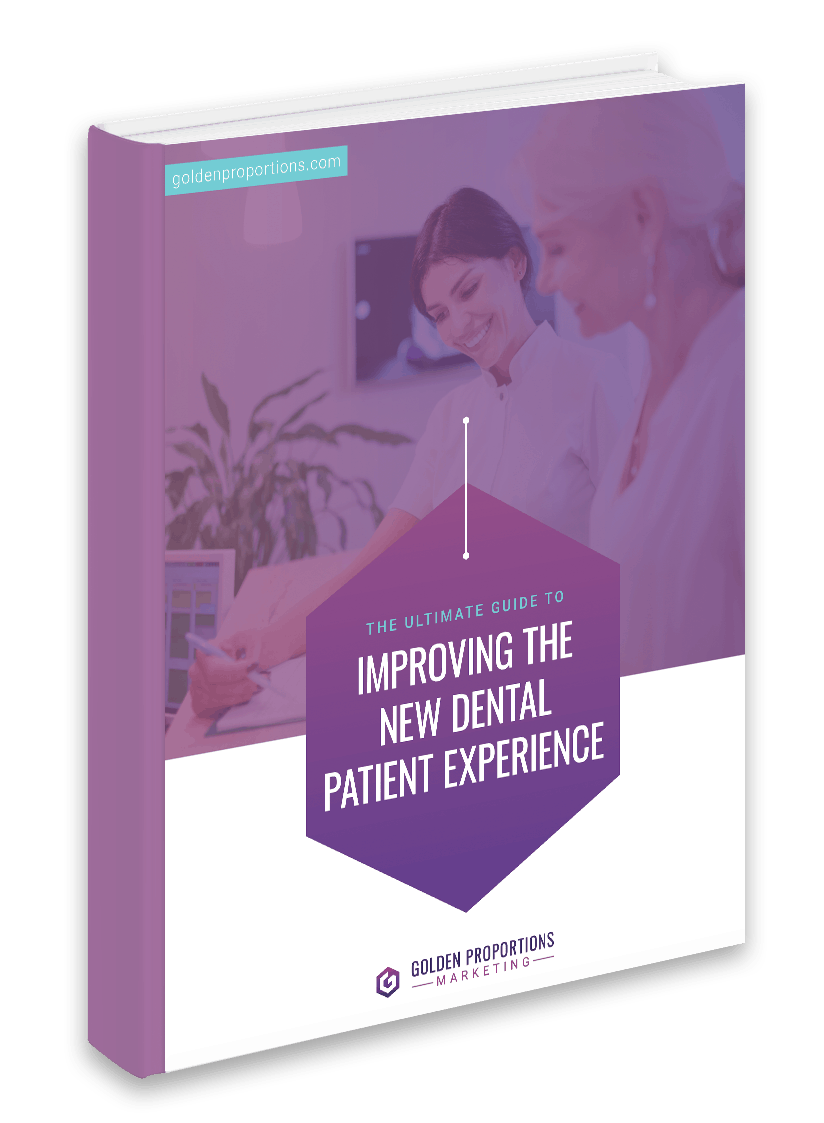 Download The Ultimate Guide to Improving the New Dental Patient Experience