Legal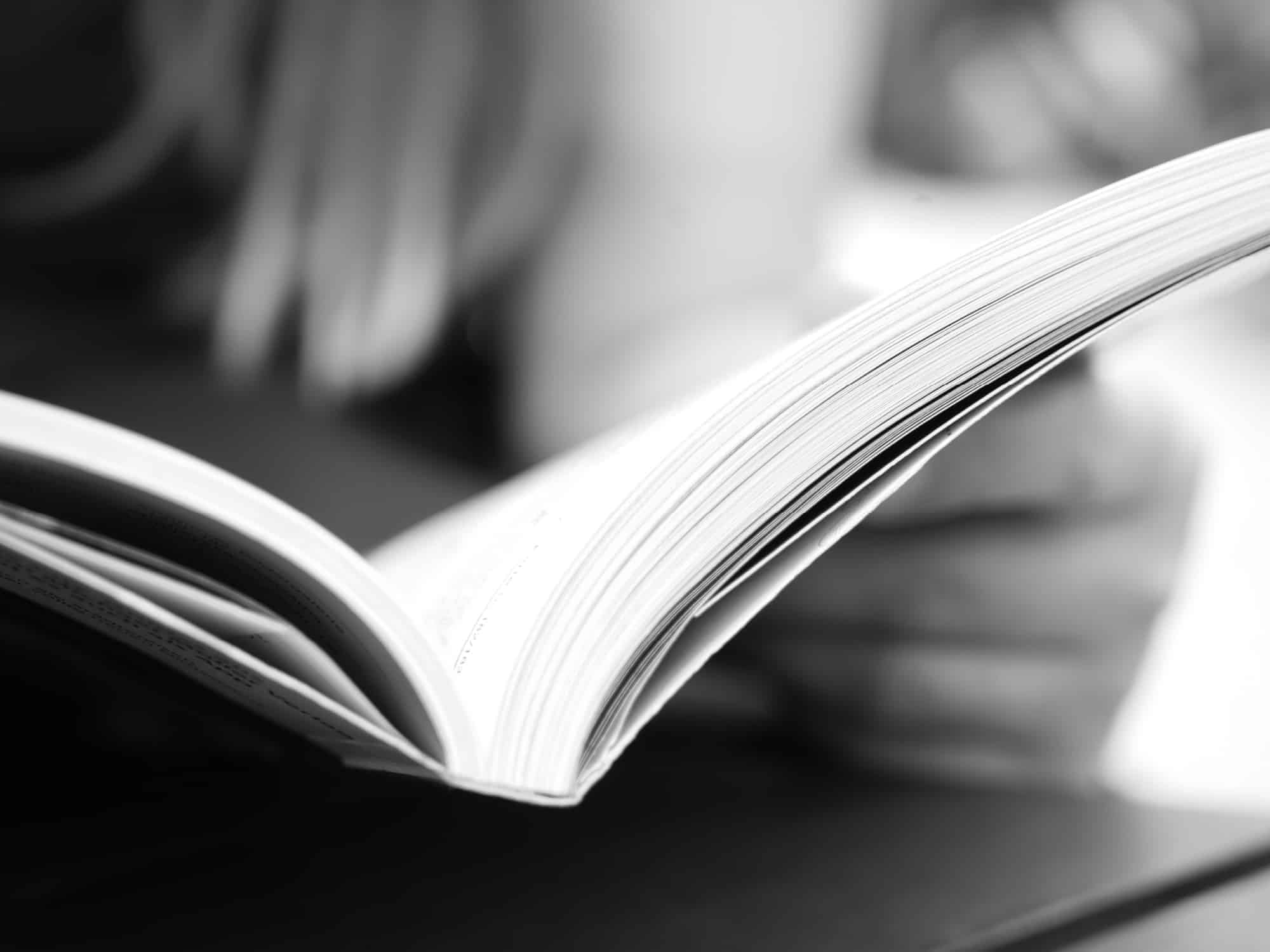 LEGAL TERMS & CONDITIONS OF AGENCY ENGAGEMENT
By executing the Statement of Work describing the parties' engagement, work and services ("SOW"), Client represents and warrants that Client has fully read, understood and agrees to be bound by these Legal Terms & Conditions.
Scope of Services. Agency will provide Client with the Services set forth in the SOW executed by Client.  If Client requests Agency to perform additional services beyond the scope of those identified in the SOW, such additional services shall be set forth in a separate SOW or other writing executed by the parties, which shall be subject to, and considered part of, this Agreement.
Authorization & Commitment to Third Parties.  

Client's execution of the SOW constitutes authorization for Agency to commence the Services.  Client appoints Agency as its agent for all purchases of media, production costs, engagement of talent, or other services and materials required to fulfill the Services.  Client reserves the right to cancel any such authorization, whereupon on receipt of written notice of such cancellation, Agency will take all appropriate steps to effect such cancellation, provided that Client will reimburse, and hold Agency harmless, with respect to any costs incurred by Agency as a result.
For all approved media, production services, talent engagement, or other services or materials purchased by Agency on Client's behalf, Client agrees that Agency shall be held liable for payments only to the extent proceeds have cleared from Client to Agency for such third-party purchases or expenses; otherwise, Client agrees to be solely liable to the media or other relevant third party for any and all expenses incurred on behalf of Client. If provided for in the SOW, Client may maintain a current method of payment on file with Agency for payment of approved third party expenses or Agency may arrange for third party direct billing to Client for such expenses.
Should additional expense authorization be required due to change in scope of Services, a new authorization request will be submitted for Client approval.
Authorizations provided by electronic signatures shall have the same force and effect as if they were original signatures.

Intellectual Property Ownership.

All work, campaigns, trademarks, service marks, slogans, artwork, written materials, drawings, photographs, design and graphic materials, software code, mobile applications, or other materials that are subject to copyright, trademark, patent or other intellectual property protection that is developed or produced by Agency in fulfillment of the Agreement (the "Work Product") shall be the property of the Client provided:  (i) such Work Product is accepted by the Client as final for implementation within two (2) months of being proposed by Agency (excluding any preliminary or proposed concepts or drafts; and (ii) Client has paid all fees and costs associated with creating or producing such Work Product and associated with the parties' SOWs. Subject to and upon fulfillment of the foregoing conditions, all title and interest to the Work Product shall vest in Client as "works made for hire" within the meaning of the United States copyright laws. To the extent that title to any such Work Product defined in this Paragraph is not considered a work made for hire pursuant to law, Agency hereby transfers and assigns its rights in and to such Work Product to Client.
It is understood that Agency may, on occasion, license materials from third parties for inclusion in the Work Product. In such circumstances, ownership of such licensed materials remains with the third-party licensor and subject to the terms of the applicable third-party license. In those instances, Client agrees that it will be bound by the terms of such third-party license(s). Agency will keep Client informed of any such limitations. Client is strictly prohibited from using any of Agency's stock photography other than as incorporated by Agency into the Work Product.
To the extent any pre-existing Agency property is contained in any of the Work Product,  including any works of authorship, stock photography, inventions, know how, source identifying matter that is created, developed, or conceived by or on behalf of Agency ("Agency Property"), Agency, upon the satisfaction of the conditions set forth in section 3.1, grants to Client a limited, royalty-free, non-exclusive, perpetual, non-assignable, worldwide license to use such Agency property solely in connection with Client's use of the Work Product as contemplated by this Agreement and contingent upon Agency's receipt of all fees and costs associated with the parties' SOW's.  All digital advertising account set ups, including Google Ads, Facebook Ads, and customized landing pages, and associated account information for such accounts, shall be considered Agency Property.
Agency reserves the right to display all completed Work Product, after such Work Product is accepted and implemented by Client, in Agency's work portfolio in print, digital and online formats for Agency's promotional purposes, including the submission of any completed and published Work Product in any relevant award competitions. Client grants to Agency, and Agency accepts from Client, a limited, non-exclusive license to display the completed, accepted and implemented Work Product for such purposes.
Where Client has supplied to Agency any artwork, logos, images, copy or other written, graphic or pictorial materials (the "Client Content") in connection with the performance of the Services, Client hereby gives and grants to Agency a limited non-exclusive license and right to utilize, display, and reproduce such Client Content in connection with the performance of Services. Client covenants that the Client Content supplied to and utilized by Agency will not infringe upon or violate any third party's rights.

Compensation & Payment Terms.

Fees. Client will pay the fees and costs to Agency as detailed in the SOW. In the event the Parties have agreed to a billing schedule, Agency will generally send monthly invoices on or about the day the parties signed the SOW ("Effective Date"), and payment for the charges itemized in the invoices will be due upon Client's receipt of Invoice. Interest will be charged at the rate of 1.5% on all overdue invoices that remain unpaid 30 days after issuance. Invoices and authorizations that include external vendor fees such as, but not limited to, printing, mail lists, media and rebilling of postage will incur a 3% fee for credit card payments. This additional charge can be avoided by paying via ACH automatic funds transfer service. If ACH is returned for insufficient funds, a processing fee of $35 will be billed to the Client.
Expenses. Agency will invoice Client for all authorized media, photography buyouts, and third-party costs or fees prior to incurring such costs or fees, and Client will pay all such costs, plus the Agency's prevailing administrative fees, in full upon receipt of invoice. Agency may delay the procurement any third-party goods or services on Client's behalf until receipt of full payment for same. Alternatively, Agency may arrange for direct billing to Client of such costs or fees. The cost of production materials and services, including all production materials and services produced internally by Agency, may be billed by Agency either prior to commencement of an internal production job, or upon receipt of third-party supplier estimate for such costs.
No Refunds. All fees paid to Agency are non-refundable. If pre-paid fees for certain Services are not incurred within 6 months from the date of the SOW, Agency will issue Client a credit for the unused towards future Agency creative services, minus any hourly fees for time accrued in connection with an uncompleted project. The Credit may not be used to pay third-party or vendor expenses, including any printing or media. Credits expire after 6 months after the date of issuance.
Suspension & Reinstatement. Time is of the essence of this agreement. Agency may adjust the quoted fees set forth in an SOW for any work delayed by Client beyond 3 months from the date of the SOW. In the event Agency is forced to suspend any Service under this section (including any website takedown), any resumption of services shall be subject to a $1,000 REINSTATEMENT FEE.
Payment Disputes. Client must dispute any charges for the Service in a writing within 30 days of the date of the charge by Agency or Client waives any objection and further recourse. Agency reserves the right to withhold delivery of any Work Product, or suspend the performance of the Services (including taking down a website), until payment in full of all amounts due are received. Agency shall not be liable for any damages, losses, or liabilities that may arise out of any withholding of Work Product or suspension of Services resulting from Client's non-payment of fees and costs due.
Prevailing Rates. The Agency's fees and costs are based upon its prevailing rates for the Services in effect on the date of the Agreement. Agency's prevailing rates for Services are subject to adjustment on an annual basis to reflect increases in its internal costs or market condition.
Attorney's Fees. In the event Agency must pursue legal action to collect or recover its fees or costs from Client, Client will bear all fees and expenses, including, without limitation, attorney's fees, incurred by Agency in such recovery or collection action.

Subscription Service.

Where the SOW includes a recurring subscription service ("Subscription Service"), Client shall pay the monthly/recurring fees as indicated on the SOW. Client may also be provided with an annual payment option for certain recurring subscription services, and such annual payment options will also be indicated in the SOW.
If Client wishes to terminate the subscription services, client may do so by providing agency with 30 days' written notice. Upon completion of the Cancellation Procedure (consisting of Client's signature on any required cancellation notice form(s)), Agency will stop billing the credit card on file at the conclusion of the next scheduled billing period following the cancellation. [By way of example: Client cancels a monthly subscription on June 20, Agency billing for the subscription service concludes on July 31]. Agency will not prorate the monthly or annual charges for the final month period of any subscription service and will not refund charges made prior to cancellation. After cancellation, Client is still responsible for any outstanding charges, including charges related to any other Services under the SOW or any early termination of such other Services. Termination does not dismiss any outstanding invoices or fees.

Client Approvals; Review & Responsibilities.

Client shall provide timely reviews and approvals of the deliverables and timely responses to Agency inquiries related to all aspects of the Services. Client shall designate in writing the individual or individuals with whom the Agency will communicate regarding all aspects of the Services or this Agreement and who is authorized to make decisions and approvals regarding all aspects of the services or deliverables.. ln the event of a delay by Client in granting any necessary authority or approval to Agency, which delay causes an increase in fees or costs associated with the Services, or a delay in the completion date of any deliverable, Client shall be solely responsible for such increased costs and delayed completion dates; and agrees to pay the associated increased fees and costs to Agency, including any dormancy or restart fees charged by Agency. Client will also assume responsibility for any increased fees or costs for delayed work completion by third parties arising out of any delayed grant of necessary authority or approvals.
Client will ensure that all facts reasonably within Client's knowledge that are stated in all Client Content and Client materials provided to Company, or in any deliverables incorporating such Client Content or materials, are substantially true and not materially misleading.
Client will have the exclusive responsibility to ensure that the materials created or developed by Agency conform to all requirements or restrictions imposed by law on Client's business, including all applicable State Dental Board regulations. Client agrees that Agency has no obligation to conduct such due diligence or provide any regulatory compliance services or legal review of any kind of any Client Content or deliverables.
Clients are responsible for informing their team of the use of call recording services for any products that include call tracking and recording services (SEM, SEO, PPC, Adwords, Direct Mail and/or Advertising).
Clients who provide access to their recorded calls to team members, consultants or third parties assume liability for any HIPAA violations on behalf of those individuals.

Term. Unless otherwise specified in a SOW, the term ("Term") of this Agreement will commence on the Effective Date and will continue for a period of 12 months from such date, or the conclusion of all services in all pending SOW's or subscription service terms unless terminated earlier in accordance with Section 8 below.
 Termination.

Either Party may terminate this Agreement or any SOW for any reason with Thirty (30) days' written notice to the other Party.
Either Party may terminate this Agreement or any SOW if the other Party fails to perform or otherwise materially breaches any of its obligations, covenants or representations, and fails to remedy such failure or breach within Ten (10) business days' after the injured Party delivers notice to the breaching Party reasonably detailing the breach.
During the applicable notice periods, Agency's rights, duties, and responsibilities shall continue. Client shall be responsible for payment of all Agency fees incurred in connection with the Services performed for or delivered to the Client, as well as all out of pocket costs, and expenses paid or advanced to third parties by Agency on behalf of the Client, prior to the effective date of termination.
Upon termination of the Agreement, Agency will, upon Client's request, return, transfer and/or assign to Client: (1) all proprietary information or materials in Agency's possession or control belonging to Client, subject, however, to any rights of third parties; and (2) any contracts with third parties, including advertising media, production partners, or others, upon being duly released by Client and any such third party from any further obligations. Costs associated with the transfer of Client Content to Client shall be borne by the Client.
Expiration or termination of this Agreement shall result in the automatic termination of all SOWs then in effect. Expiration or termination of any or all SOWs shall not, by itself, result in the termination of this Agreement or any other SOW.

Confidentiality and Safeguard of Party's Property.

Client and Agency each agree to keep in confidence, and to not disclose or use for its own respective benefit, or for the benefit of any third party (except as may be required for the performance of services under this Agreement or as may be required by law), any Confidential Information of the other party in its possession. Confidential Information shall include, without limitation, marketing, technical, financial and business information and models, names of potential customers or partners, proposed business deals, reports, plans, market projections, software programs, data, or any other confidential and proprietary information relating to the work, and all of Agency's proprietary information including original proposals, recommendations, concepts or ideation related to Client's business. Agency and Client will each take reasonable precautions to safeguard the Confidential Information of the other entrusted to it, and shall not disclose the Confidential Information of one another to any third party without the authorization of the disclosing party.
The term "Confidential Information" herein excludes any data or information that is already known by or in possession of the receiving party at the time it is disclosed to the receiving party, or that: (i) has become generally known to the public through no wrongful act of the receiving party; (ii) has been lawfully obtained by the receiving party from a third party without restriction on disclosure of it, and without a knowing or intentional breach of the receiving party's obligations to the third party or the other party; (iii) has been approved for release by written authorization by the other party; (iv) has been disclosed pursuant to a requirement of a governmental agency or law without similar restrictions or other protections against public disclosure, or is required to be disclosed by operation of law; (v) is independently developed by the receiving party without use, directly or indirectly, of the Information received from the other party; or (vi) is furnished to a third party by the disclosing party hereunder without restrictions on the third party's right to disclose the information.
All Confidential Information shall be kept confidential by the Parties following the termination or expiration of this Agreement. Agency will not use any Confidential Information of Client for any purpose other than to perform its work and obligations to Client pursuant to this Agreement.

Indemnities; Disclaimer of Warranty; Limitation of Liability.

Client agrees to indemnify and defend Agency for all damages and losses (including reasonable attorney's fees, costs and expenses) with respect to any claims or actions by third parties against Agency, including those by governmental or regulatory authorities, based upon materials furnished by Client, or where materials created by Agency are substantially modified by Client, including, without limitation, any claim for false or misleading advertising, libel, slander, piracy, plagiarism, invasion of privacy, or infringement of intellectual property. Client Content and any other information or data obtained by Agency from Client to substantiate claims made in advertising shall be deemed to be "materials furnished by Client."
Agency agrees to indemnify and defend Client for all damages and losses (including reasonable attorney's fees, costs and expenses) with respect to any claims or actions by third parties against Client based upon materials contained in the Work Product, other than materials furnished or substantially modified by Client, for all claims of piracy, plagiarism, or infringement of intellectual property.
Any party entitled to be indemnified pursuant to this Agreement ("Indemnified Party") shall provide prompt written notice to the party liable for such indemnification ("Indemnifying Party") of any claim or demand that the Indemnified Party has determined has given or could give rise to a right of indemnification under this Agreement. The Indemnifying Party shall promptly undertake to discharge its obligations hereunder. Additionally, the Indemnifying Party shall employ counsel reasonably acceptable to the Indemnified Party to defend any such claim or demand. The Indemnified Party shall have the right to participate in the defense of any such claim or demand, at its own expense, and may settle or compromise such claim or demand, without prejudice to its rights hereunder. The Indemnified Party shall cooperate with the Indemnifying Party in any such defense.
In the event of any claim, demand, alleged loss, or alleged damage arising out of Work Product provided by Agency to Client, Agency's total liability to the Client shall not exceed the amount of fees or other compensation paid to Agency pursuant to this Agreement. Pass through expenses such as, by way of illustration, postage, production costs, digital advertising costs and media costs shall not be considered to be fees or compensation. Under no circumstances shall agency be liable to client for any loss of use, interruption of business, loss or corruption of data, or any indirect, special, incidental, punitive or consequential damages of any kind (including lost profits) regardless of the form of action whether in contract, tort (including negligence), law, equity or otherwise.
Agency disclaims any representations or warranties of effectiveness, specific results, or specific quality of return or response related to the work or services it provides to Client. Except as may otherwise be expressly provided in this agreement, the work is provided "as is" without warranty of any kind. To the maximum extent permitted by law, any and all warranties of any kind, whether express, implied or statutory, with regard to the work are expressly disclaimed and excluded, including but not limited to those of merchantability, fitness for a particular purpose, lack of defect or accuracy.

ADA Compliance. Where Agency's scope of work includes the design and development and/or maintenance of Client's website or app, Client acknowledges and understands that, unless otherwise provided for in an applicable SOW, Agency's scope of work does not include ensuring compliance with the Americans with Disabilities Act ("ADA") website accessibility requirements. Client shall be responsible for providing any and all specifications concerning ADA compliance applicable to the Client. Agency shall be responsible solely for building to the specifications provided by the Client. Client further understands and acknowledges that, irrespective of any additional duties undertaken by Agency under an applicable SOW, accessibility of any content added to the site or app by Client such as video and images are the responsibility of the Client and any design changes or decisions requested by Client, regardless of whether Agency identifies such as potentially violating any ADA guidelines, will be made with the knowledge of the Client taking responsibilities for such decisions. Where Agency has expressly advised Client that the website satisfies the applicable ADA compliance standard, and it is later determined by the Client that any part of the website is not in compliance with said standard, Client will promptly inform Agency in writing of the noncompliance, and Agency shall, at no cost to Client, remediate website within the time period specified by Client promptly as permitted by Agency's then current production schedule and the extent of the remediation activity required.
Data Privacy Regulation Compliance. Without limiting any indemnification obligation of Client under the Agreement, Client further agrees it will indemnify and hold Agency harmless from Client's negligence or intentional failure to comply with relevant privacy or data security laws and regulations, rules, or industry codes and guidelines, including the CCPA or GDPR, relevant to any data in possession or control of Agency related to the Services. Client will also indemnify and hold Agency and its Subcontractors harmless for any non-compliance with all aspects of relevant privacy or data security laws and regulations, rules, or industry codes and guidelines, including the CCPA or GDPR, and for demonstrating that compliance to regulators as required, including all compliance by Agency and any of its subcontractors. Agency will indemnify and hold Client harmless solely from its gross negligence or intentional act in selection of or failure to adequately supervise a Subcontractor (where Agency selected and contracted with such Subcontractor), which gross negligence or intentional act creates a liability of Client for failure to comply with relevant privacy or data security laws and regulations, rules, or industry codes and guidelines, including the CCPA or GDPR, relevant to data in possession or control of the Subcontractor related to a Statement of Work between the parties. Each party's liability to the other party for any data privacy or security breach, or any failure to comply with relevant privacy or data security laws and regulations, rules, or industry codes and guidelines, including the CCPA or GDPR, shall not exceed the total fees paid pursuant to the relevant SOW between the parties.
Non-Solicitation. Client agrees that during the Term of this Agreement, and for a period 2 years following the termination hereof, Client will not, directly or indirectly, for Client's own benefit or for the benefit of any other person or entity, solicit, induce, entice or in any manner influence any contractor, consultant, or employee to leave the service of Agency to provide the same or substantially similar services or work that such contractor, consultant or employee performed for Agency.
Right to Engage in Other Activities. Client acknowledges and agrees that Agency may provide services of the same or a similar nature as the Services for one or more third parties during and after the term of this Agreement and that, except as expressly provided in this Agreement, nothing in this Agreement will operate to impair, restrict, limit, or prohibit Agency from providing any such services.
Entire Agreement. This Agreement constitutes the sole Agreement of the Parties hereto and correctly states the rights, duties, and obligations of each Party as of this document's date. Any prior agreement, promises, negotiations, or representations between the parties not expressly stated in this document are not binding. All subsequent modifications shall be in writing and signed by the parties.
No Joint Venture. Nothing contained in this Agreement will be deemed or construed as creating a joint venture or partnership between the Parties. Agency is, and at all times will continue to be, an independent contractor.
Notices. Any notice shall be deemed given on the day of day of receipt if notice is transmitted by postal mail or commercial courier, or upon the date of transmission if transmitted electronically.
Severability. The invalidity or unenforceability of any provision of this Agreement will not affect the validity or enforceability of any other provision hereof, each of which will remain in full force and effect, so long as the economic or legal substance of the transactions contemplated hereby is not affected in a manner materially adverse to any Party. Further, it is the intention of the Parties that, if any court construes any provision or clause of this Agreement, or any portion thereof, to be illegal, void, or unenforceable because of the duration of such provision, such court shall reduce the duration, and, in its reduced form, such provision shall then be enforceable and shall be enforced.
Force Majeure. Agency shall not be deemed in default of this Agreement to the extent that its performance is prevented or delayed due to causes beyond its reasonable control, including, but not limited to, natural disaster, act of God, labor controversy, civil disturbance or act of terror, disruption of the public markets, war or armed conflict, pandemic, or the inability to obtain sufficient materials or services required in the conduct of its business, including Internet access, or any change in or the adoption of any law, judgment or decree.
Governing Law; Dispute Resolution. This Agreement shall be governed by and interpreted in accordance with the laws of the Commonwealth of Pennsylvania, without regard to its principals of conflicts of laws. Jurisdiction and venue for resolution of all disputes arising out of this Agreement shall be in Northumberland County, Pennsylvania.