Dental SEO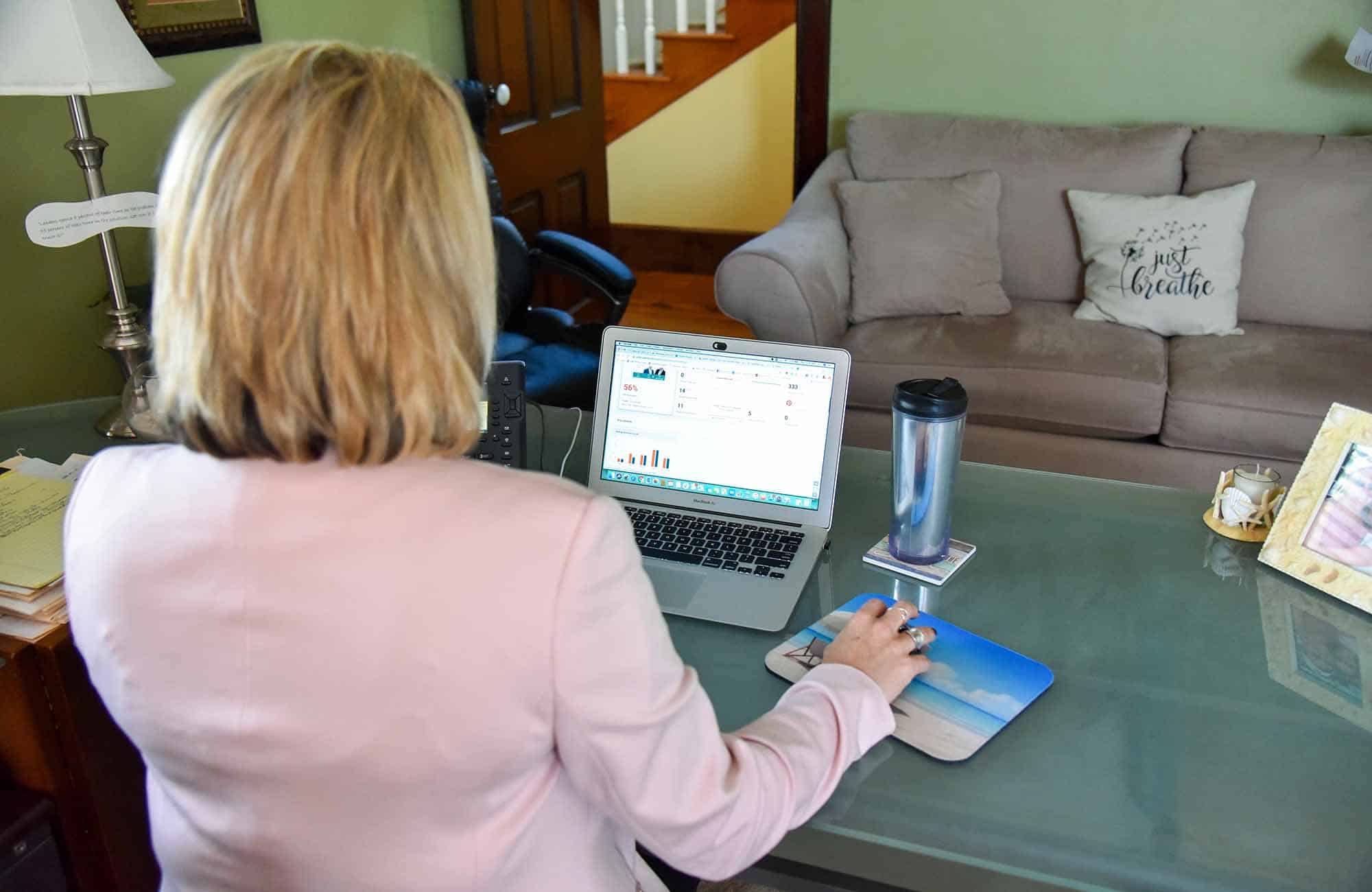 Reach Page 1 With
Dental SEO
Finding a company who understands how to properly do SEO for dentists isn't easy – if  it was, you wouldn't be here, right? We'll bet you've worked with companies who sent you dental SEO reports that made no sense, been BS'd by a shady sounding sales rep, and ultimately wondered what on earth you were paying for. If you want to get back on page one, you need to work with a dental SEO company that are experts in the field.
No SEO Surprises Here
At Golden Proportions Marketing, we practice complete transparency in our dental SEO services. In addition to regular reports that you can access at any time, we use screen share meetings to show you how dental SEO marketing really works. We'll show you the technical SEO and on-page work we did each month, new content that was added, every new backlink, and how we keep your directory listings up to date. When you use our SEO services for dentists, you will always know what our plan is and how we're using industry best practices to your advantage.
Our Dental
SEO Process
When you specialize in SEO for dentist websites, you know what it takes to move a site to the top of page one. Despite the promises of overnight success you've been sold in the past, we're here to tell you it takes hard work and time. Thankfully, hard work pays off. Here's what we do to improve your rank:
01.
SEO Audit
We start every client with a detailed on-page and off-page SEO audit so we know what needs to be addressed. Our dental practice SEO analysis provides an incredibly thorough report that details every opportunity for improvement.
02.
On-Page SEO
Sites often come to us with technical issues, broken links, slow loading pages, and a complete lack of on-page dental SEO. We'll get your site healthy, happy, and optimized so Google learns to trust you.
03.
Content
For Google, content is king. We develop a regular schedule of new content, push it out in a wide range of channels to drive traffic back to your site, and prove to Google that your site is active.
04.
Off-Page SEO
Off-page SEO, achieved primarily with high-quality backlinks and directory listings, serves as a vote of confidence from another website. The more "votes" you get, the higher your site will rise.
05.
Algorithm Updates
Google releases an estimated 500-600 search algorithm updates a year. It's nearly impossible for the layperson to keep up, but that's why we employ experts who truly understand how to do SEO for dentists. It's our job to ensure your site stays compliant with all the latest requirements and updates. As a dentist SEO company, we are always improving our processes to provide you with the best experience and help you gain an edge over the competition.
Stop worrying. Start ranking
Dental SEO You Can Trust

If you're continually frustrated by your dentist SEO results, it's time to talk to Golden Proportions Marketing's dental SEO experts. Our team will run a complimentary audit, explain what's causing your rank (or lack thereof), and what is needed to fix it. And if you're in a market where ranking at the top of page 1 for "Your Town Dentist" just isn't possible this century, we'll tell you that too. We'd rather give you strategies that will work than promise the moon and the stars. Transparent dental website SEO holds everyone to a higher standard, including us.

"Just before switching over to Golden Proportions Marketing my dental office had recently paid a fortune for a new website with a different company. The site looked great but was not performing well. GPM worked very hard to get our website performing to its potential and we are so pleased!


We have been working with GPM for 6 months and our SEO improved tremendously.


Not sure if you guys noticed on the SEO report, but our practice has made it to the 1st page for Staten Island Dentist. NICE JOB!!!

Unsure about your website? Request a free dental SEO audit.
Dental SEO
Questions & Answers
SEO stands for Search Engine Optimization. In a nutshell, it's the process of maximizing your dental website's ability to become a match when a prospective dental patient searches for a new dentist. Strategies include a combination of tactical content development, maintaining near-perfect consistency among your online listings, and keeping up with Google's never-ending algorithm changes, among other things. The Golden Proportions Marketing internet marketing team is committed to white-hat, ethical SEO for dentists. We offer a transparent service based on proven and Google-recommended local SEO practices, which ensures you'll get relevant and high-intent traffic to your website that translates into new patients.
Dental SEO is a long-game marketing strategy. In general, you can expect it to take 6-12 months to see a brand new website gain traction. If some self-proclaimed dentist SEO expert tells you they can get you at the top for "#1 Dentist New York City" in a few months, either they're lying or they're bluffing. Honestly, the results all depend on the keyword and the market you're in. The smaller the market, the faster you will rank. We'll personally evaluate your online presence and give you a fair and honest timeline.
If we do our job right, you'll know because your phone will ring more often! We know that's a rather unscientific way to measure success, so in addition to website traffic and keyword rank reports, we utilize call tracking and our proprietary ROI software with every dental SEO client. It allows us to measure our true impact of SEO on your practice, make sure we're attracting the right patients, and ensure your team is doing everything possible to convert leads into patients.
Ever since the internet began, there have been scammers and hackers who only want to corrupt websites and steal private information. Google finally got tired of this and essentially mandated a security certificate if you want your dental SEO to have any impact. All of GPM's dental websites are hosted on industry-leading servers with security certificates automatically included. Our hosting protocol is harder to break into than Fort Knox.
Did you know you can rank twice on the same search results page? You can rank once in Google Local (where all those pretty reviews make you look good) and again organically underneath. There are a LOT of review companies out there trying to get your business, and they'll tell you that a lot of reviews are the secret sauce for ranking your dental website on Google Local. If that were true, then why do you have a competitor with only 4 reviews ranking above your listing that has over 100 reviews? Because reviews, while very important, are just a tiny slice of the Google rank pie. We make sure that every aspect of your site creates trust with Google, because that's just dental SEO best practice. And we aren't satisfied with being anything other than the best.