Custom Dental Website Design & Development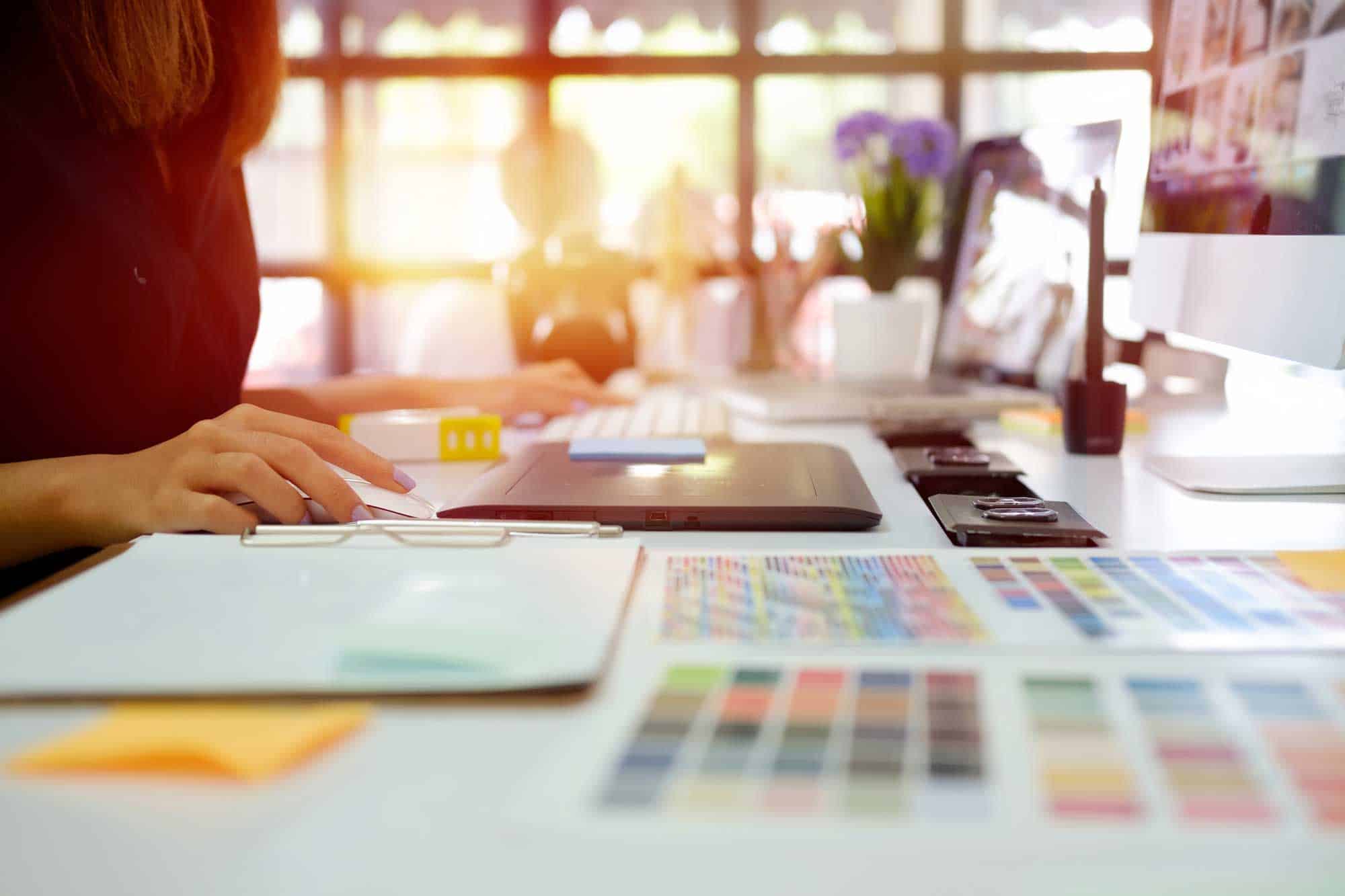 Dental Websites
Designed For Patients
You want a dental website that makes the phone ring. But you also want a website that feels like you, showing patients the "who" behind the "how." The problem is that there are dozens – no, hundreds of dental web design companies who swear they can help you, and yet most of their sites look just like everyone else's. You didn't go to school to build websites! What's a dentist to do?
Work With The Experts
You have a practice to run, so you need a dental website development and design expert. Lucky for you, we've built and optimized hundreds of custom websites. More importantly, we build dental websites for the people who visit them – your patients. They are designed with the user in mind so it's easy to find information and make decisions. After all, if a prospective patient visiting your site doesn't like what they see, they'll keep searching.
GPM's Dental Website
Development Process
We want this website to feel like YOU, so you are involved throughout the process. We learn what you value, who your patients are, and we use custom video and photography whenever possible to bring maximum authenticity to the visitor experience. When working with a dental website design company, you want to make sure that your dental practice website branding, website navigation, and other design elements center around the things you feel are important and represent who you are.
01.
Client Interview
You already know how important your website presence is. These days, it's as important – if not more important – than your phone number. Built with intention, custom dental website design guides your patients step by step through a journey that answers their questions and builds their trust. It makes the decision to book an appointment absolutely simple.
02.
Custom Content
You didn't go to school to be a professional writer, and you definitely don't have time to write a dental website. Our team of SEO-trained copywriters use your practice profile to provide turnkey content that feels authentic and personal. When you work with us, you gain access to the full suite of dentist website development services, including powerful digital content that helps attract potential customers and attain high rankings for relevant keywords on the search engine results pages.
03.
Custom Design
You deserve more than a cookie-cutter template that looks the same as hundreds of other websites. Our dental website designer team brings your brand to life with our custom design process and a well-defined user experience.
04.
Development & Optimization
All of our sites are built on industry-leading WordPress platforms, making it easy for you to manage any updates in house. From title tags to image text, Google will love the on-page optimization we build into every new site.
Explore Custom
Dental Website Designs
A beautiful, thoughtful dental website is as important – even more important – than your phone number these days. Done right, it guides the patient through a personalized user experience, helping answer questions and provide reassurance that they are in the right place. Ask yourself…if you asked your grandmother to navigate your site, could she easily find what she needs?
Dental Websites built With Intention
Built for Google

Dental websites that aren't optimized for local search are basically just online brochures. That's why our sites are developed for the end user and for Google. You'll find our sites are lightning fast, well optimized for local search, and hosted on industry-leading secure servers. Google loves our dental office website design style and rewards us with exceptional page 1 results time and time again.
Built For a Mobile World

Right now, patients use their phones to look at your dental website, read your reviews, and decide whether to call your practice. But what do they see? If your site isn't optimized for mobile search, there's a good chance they're not seeing your site at all. Our dental websites are not only responsive, they are carefully built to load at warp speed.
Built for Patients

The more interactive your dental website marketing is, the longer visitors will stay. The longer they stay, the higher the likelihood of converting that visitor into a new dental patient. Video, smile galleries, blogs, and review feeds are all easy ways to increase time on site. We incorporate interactivity into your dental website design wherever possible. Our sites commonly feature:

Online Scheduling Apps | Live-Time Review Feeds | Google-360 Tours Office & Patient Videos | Patient Payment Portals | Financing Calculators

The website is phenomenal and we are excited for you to launch it. Thank you Jake and GPM's creative team for patience, professionalism and for your time to create our new website; it's so beautiful and functional.


As I sit on the plane, I could not go into the weekend without thanking you and your team. When Mark showed me the new landing page and had not even scrolled down past the first two headers, I found myself weeping. Weeping with joy because finally someone listened and understood.
There are no words to express my gratitude. From the bottom of my heart, Shannon


I've had a fantastic experience working with GPM for my office website. Each of the staff members have done everything they promised and more, exactly when they said it would be done. Pricing was very straightforward with no surprises. Most importantly, they took the time to get to know me and helped refine the vision and tone that I wanted to put forth with my website.


Mark, Jen and the entire team gave my practice a fresh new website that was truly customized- exactly what I was looking for! They were knowledgeable, efficient, and easy to work with!

Dental Website Design
Questions & Answers
You're going to get a biased answer here because, well, we love to build custom dental websites. There are times when a template dental website is appropriate (no budget, start-up practice who waited until the last minute, etc.) but in general, rentals will only hurt you in the long run. The vast majority of dental website templates come pre-filled with stock content. Yes, that makes it faster for you since all you have to write is a bio, but Google thinks stock content is lazy. Many of these template sites can't be transferred to another host if you decide you no longer want to work with that company. The best dental websites are 100% custom and allow you to own all the assets.
Since Google loves unique content, somebody is going to have to custom write this site if you care about dental SEO. A good dental marketing company will interview you and write it for you. Some doctors want to write it themselves, but if they're not familiar with the nuances of dental SEO, they could easily compromise their site rank. Google loves to read a good 300-500 words per page (at a minimum) so it's also going to take a lot longer than you think. If you want to try this solo, remember to write from the patient point of view, and write at an 8-10th grade reading level to be as palatable as possible to the average visitor.
Template dental website design cost typically averages between $3,000 to $5,500 depending on customization. Custom dental website designs are commonly $7,000 to $10,000. If you have great content and are already ranking well on Google, you may only need a reskin, so costs can vary depending on the size of your site.
Any well designed dental website should include on-page optimization. That means your dental website company should complete a checklist of standard tasks that will help Google understand what is important to you in terms of search. Dental SEO does not stop with on-page optimization, so you'll need ongoing SEO services to build up backlinks, ensure your directory listings stay consistent, and that your site remains up to date as Google adjusts its algorithms. If your website was built by a freelancer, they may not be as skilled in on-page SEO. We recommend a site audit from a qualified dental SEO expert.
Some dental website companies prefer to purchase and own your website domain for you. We prefer to make sure our dentists own and retain control of their practice marketing assets, so we set up a domain account for you and ensure you have login access. To protect your brand, you will own the domain and we will serve as a technical contact.
All GPM websites are built on a state-of-the-art WordPress platform, meaning that you will have complete editing access to every page. We'll teach you how to login and make edits, and provide you with a backup training video. If you simply don't have the time or desire to edit your site, we'll happily make your changes within one week (if not the same day).