Dental Call Tracking Software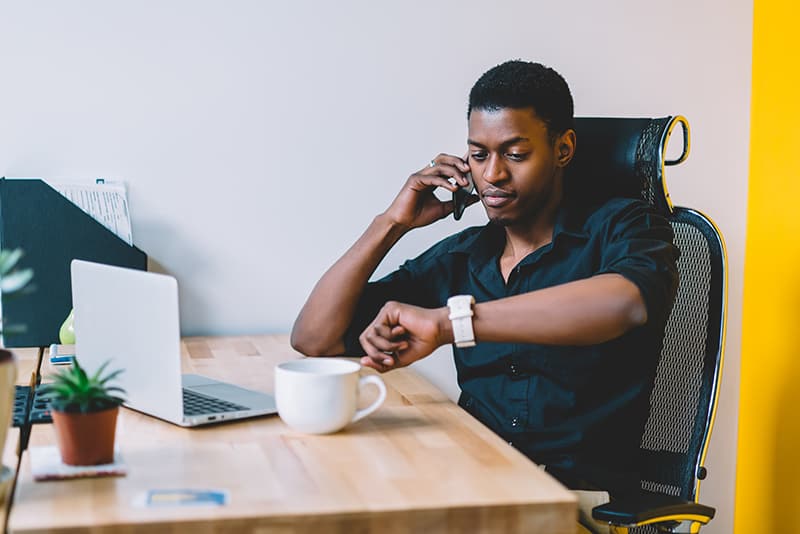 What gets measured
gets managed


When you invest in marketing, you want to know if your investment has paid off. Has your money and your effort turned into new patient calls from high-quality patients? Or are you just guessing at the results?
Wasting money on marketing that doesn't work is, well, a waste. That's money you could use to pay down debt, support your family or reinvest in your practice. In a digital age, wasting money by not tracking your marketing is just plain wrong. It's time to invest in dental call tracking software and see exactly what you're getting.
It's Time For 100% Transparency
Our founder, Xaña Winans, needed to be able to prove how well things worked for her clients. It's hard to sleep at night when you just don't know the answers. Almost a decade ago (long before any other dental marketing company even cared if their marketing worked), we built an in-house dental call tracking platform named Periscope and started using it to track every bit of marketing we did for our clients. Over the years, we added digital marketing analytics, call grading, and then built our pinnacle product, Smart Market Dental, dentistry's first-ever, and only marketing optimization software.
Smart Market Dental connects to your PMS and measures the impact of your marketing campaign in real-time. New patients, production and collections can now be attributed to a given marketing campaign. ROI calculations are up to date, so we can make smart decisions about the direction of your marketing.
Data Drives
everything we do
With Smart Market Dental, tracking your marketing is simple and accurate. All it takes is three easy steps.
01.
PMS Connection
We'll install our HIPAA-compliant Smart Market Dental application on your server and connect it to your PMS. The connection is free for every active client.
02.
Data Download
Your data is downloaded to your account, where our system automatically correlates calls from your marketing to associated patient records and revenue.
03.
Results and Adjustment
Based on the trends we see, our team will make adjustments to your campaigns, mediums, messages, and any other factor influencing your ROI.
You deserve a
smarter marketing company
Smart Market Dental features a fully customizable dashboard to manage and monitor your marketing. Features include:
Call tracking
Call grading
Team scorecards
Digital marketing analytics
Practice performance metrics
Goal setting and tracking
ROI tables
You can lead, follow, or get out of the way

If you want to stay on the cutting edge of dental marketing, you need to look outside your own industry. The larger marketing world is using data in dizzying ways to analyze, predict, and refine their marketing strategies. That seemingly unsexy data turns into wildly sexy results with a dental marketing ROI to die for. Your practice needs the transparency and accountability that comes from Smart Market Dental.

I have been extremely satisfied with the results obtained by Golden Proportions Marketing. The marketing plan and tracking platforms have been very effective to grow our practice. I highly recommend them.


Not only that we are seeing an influx of new patients, but all the other things they do for us – monitoring, measuring, coaching – it is truly outstanding.

Dental Call Tracking & ROI
Questions & Answers
Call tracking doesn't just tell you how many calls you got from a campaign, it lets you see the quality of your callers and just how well your team did at capturing those opportunities. A regular call audit will keep everyone accountable, from the dental marketing company providing the leads to the front desk who captures them for an appointment.
An established strategy in its first year should be able to demonstrate a 2:1 or 3:1 ROI. Once a strategy gets legs, you'll be able to watch it grow into a 4:1 or 5:1 return on investment. Certain campaigns, such as websites and SEO, commonly see over a 10:1 or even a 20:1 ROI after a year or two since they act as the end point of every part of the dental marketing funnel.
Dental marketing is just like any other industry. To measure ROI properly, the formula is "Revenue – Marketing Cost / Marketing Cost" Any company who tells you to simply divide the cost of the marketing into the revenue is giving you an artificially inflated ROI. Make sure the numbers you get are accurate.