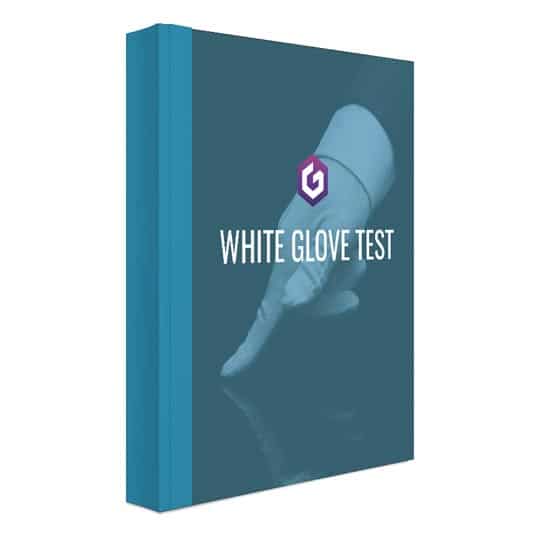 Download The White Glove Test
Does your practice ace our White Glove Test? It could be the difference between retaining new patients or relinquishing them to your biggest competitor.
Just provide this simple yes or no questionnaire to your patients and find out instantly if their experience in your office was "WOW" or "WHOA!" Use it as an opportunity to discuss concerns or disappointments with them and learn how you can improve your new patient experience.
Questions cover everything from the time they pull into the parking lot to your post-treatment follow up. If there are any gaps in your customer service, this quiz will help you discover them for sure.
Your in-office experience is too important to patient retention to allow it to go unchecked. And marketing is too expensive to throw away on lost patients. Make this survey a regular part of your new patient follow-up to reduce your patient attrition numbers and reduce the strain on your marketing budget.
Your essential marketing tool is just one click away. Fill out our simple form and your document will be available for immediate download.
We will also send you an email with a link to the document so you'll have it handy when you need it.