How to Get More New Patients From Your Dental Marketing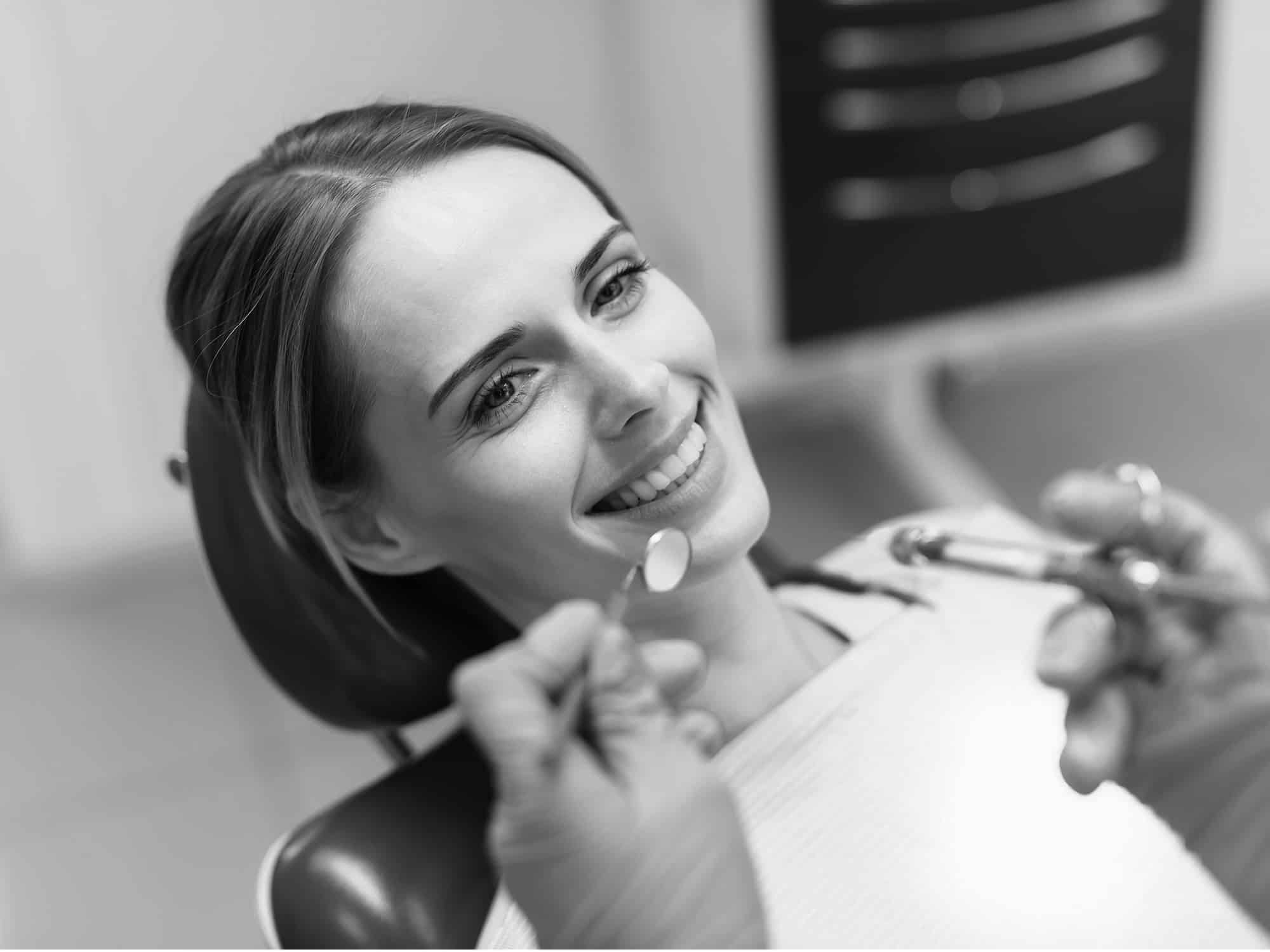 When dental practices need more new patients, they often turn to dental marketing experts to help make the phone ring. The truth is, getting the phone to ring is only the beginning of the new patient's journey.  While many marketing companies track conversion in terms of clicks and calls to determine if their marketing is doing its job, calls don't mean diddly if the patients aren't producing for you.
There are five key steps to a successful dental marketing campaign.
Get the new patient to call you
This one is on us (and every dental marketing company!). We help our practices craft the right message, to the right audience, in the right medium. There are lots of steps that may have motivated a potential new patient to get to this point – your website, your social media presence, your reviews, your Google Ads, a postcard, print, radio, television… etc. Whatever marketing strategies you employ, the intention is to drive you new patient opportunities.
Answer the phone
Don't laugh. If you are understaffed up front, I guarantee you are missing new patient opportunities. They are ready, right now for you to wow them… but if you didn't answer, "Well hey, this next dental practice on the list has almost the same number of reviews and star-rating. I'll try them." If you haven't implemented dental call tracking software to measure your marketing efforts, you may be blissfully ignorant of all the new patient calls you are missing. Let us give you some hard numbers to digest based on years of tracking new patient phone calls:   
On average, 1 out of every 4 calls a dental practice receives goes to voicemail.

75% of calls that go to voicemail do not leave a message. *

(*Based off of over 22,504 screened voicemail calls.)
If you think they will call back, or if you assume they will leave a message, think again. (Want to see how your practice compares? Check out our dental call tracking software, Smart Market Dental, if calls going to voicemail are an issue for you.)
TIPS
Make sure your calls roll over to the back when the front desk is on a call.
Stagger your team's lunch breaks so you always have phone coverage.
If your practice works odd hours, consider offering phone coverage during those times patients would "expect" you to be open even if you aren't seeing patients during those hours.  
Allow patients to appoint online. (Here's how.)
Consider a service for overflow and after-hours phone calls.
Get the new patient to appoint
Alright front desk team, time to roll up your sleeves. This is a conversation where your choice in words really does matter. Some callers are price shoppers. Some callers don't want to hear a word you have to say about the practice until you have confirmed that you take their insurance. Some are so keen to only seek out IN NETWORK providers, they will thwart your every effort to explain how their dental insurance is barely worth the paper it is printed on.
The average dental practice converts 59% of their new patient opportunities.
If your team doesn't know how to confidently navigate the tough conversations that new patients throw their way, you can kiss that new patient goodbye. We know all about the struggles your team faces. If you have call tracking for your dental practice, we recommend you listen in.
Get patients to commit to treatment
Step 4 really could be a lot of different things. But the most common missed opportunity is diagnosed treatment that goes untreated. Whether they had aspirations of the perfect smile, or if they had a tooth in desperate need of restoration, the way you communicate the value of the service you can provide them could be the difference between dental marketing that barely pays for itself, and a campaign that gives you an unbelievable ROI.

Factors that Influence Treatment Plan Conversion:
How do you present treatment?
Where do you present it?
What materials do patients walk out the door with?
Have you provided any formal training to the team member who presents the financial arrangements?
Make them raving fans
You worked hard to get this new patient. Your team got them in the door, 'WOWed' them, and they walked out feeling and looking like a million bucks. If you want your dental marketing dollars to exponentially increase your new patient flow, the very best thing you can do is provide a new patient experience that inspires them to share. Your most reliable, highest producing patients, will come to your practice because other patients told them about you.  
 Does your dental practice pass the White Glove Test?
For a lot of the practices we work with, making the phone ring is the easiest part of the equation. It's only the beginning. Never underestimate the power of a patient's experience with your dental practice. If you want more new patients from your dental marketing, help your team nail steps 2-5. Your bank account will thank you. 
Wondering if it's not them, it's you? Schedule a complimentary dental marketing audit to get some insight from one of our in-house experts. We love dental marketing that works, even if someone else is doing it. Let's talk!