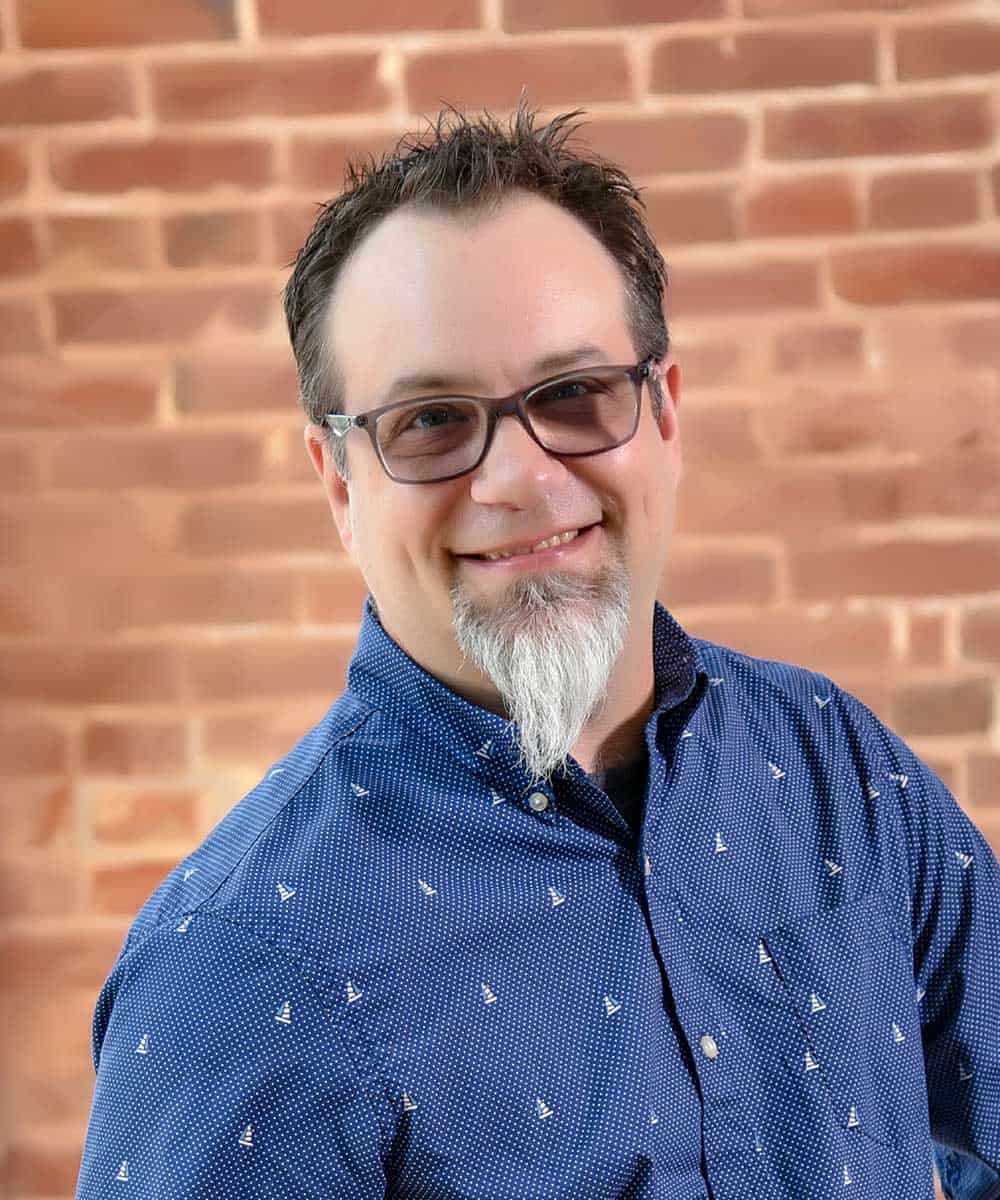 Brett Hoover
Account Manager
Brett Hoover likes to take a somewhat circuitous route through life. He has managed projects and job trafficking for ad agencies and printers and even spent time working in Germany. When he finally decided to relax and come home, we snagged his experienced and adventurous spirit to join our team as an Account Coordinator. He loves working with clients, listening carefully so that your ideas and goals are heard and represented.
Brett brings organization, attention to detail, and a very thoughtful, inquisitive approach to the dental consulting work that he does for you. He also thinks at least five steps ahead on everything, which makes him a dental marketing ninja filled with ideas you'll love. (We think this probably makes Brett a very challenging opponent in a game of chess.)
In his downtime, Brett rides motorcycles and roller coasters, the last of which is a death-defying feat given his fear of heights. After almost two decades of wanderlust, he is happy to be settled back in Central Pennsylvania with his partner Kylene and their son, Landon.