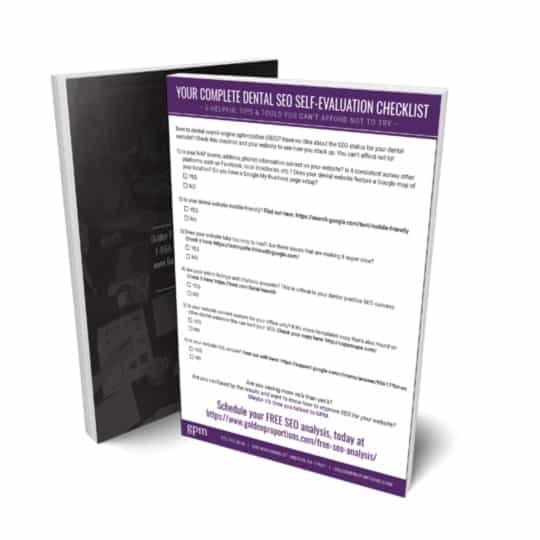 Download The Dental SEO Self-Evaluation Checklist
You'll know if you are on your way to effective dental SEO (Search Engine Optimization) by answering these six easy questions for a thorough SEO checkup you can do anytime, anywhere. It's a simple test you won't want to pass up.
Download your free self-evaluation checklist and see how your site stacks up.