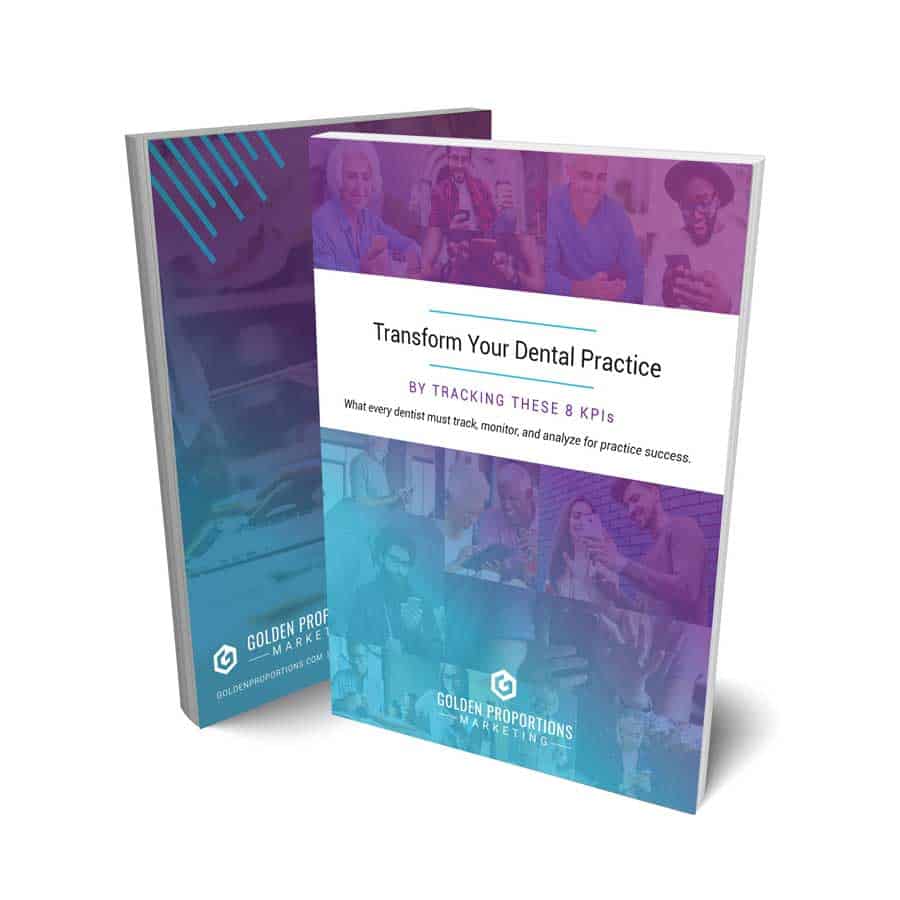 Download The Transform Your Dental Practice By Tracking These 8 KPIs
Bill Gates said, "Knowing your numbers is a fundamental precept of business." Plato said "Numbers are the highest degree of knowledge. They are knowledge itself." Xaña Winans says, "What you track, you improve."
In other words, understanding and tracking your dental KPIs is far more important than you might realize. When practice growth is flat, KPIs help you understand why and can put you on a path to prosperity.
Learn industry targets for production, collections, new patients, recare and more in our easy to follow guide, "Transform Your Dental Practice By Tracking These 8 KPIs."
Download your free copy today! Still have questions and want to learn how Golden Proportions Marketing can help you with overall business success as well as your marketing? Schedule time with one of our dental marketing experts today and learn how to apply the principles of dental metrics measurement in your own practice.