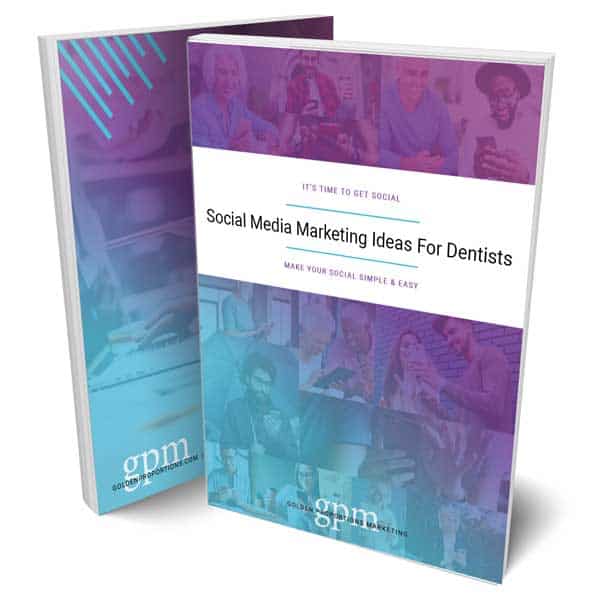 Download The Social Media Marketing Ideas For Dentists
In today's society, we're on social media for hours every day. We use it to talk to friends, keep up with family, and connect with our community. So it only makes sense to make it part of your dental marketing strategy. But, it's one thing to use it personally and another to use it for business!
The Golden Proportions Marketing guide to Social Media Marketing for Dentists will put you and your team on a path to success. We'll teach you how to build a following, what to post (it even includes a free content calendar!), where to post and most importantly – how to see if it's working.
Download your free copy today. Still have questions about social? Schedule time with our experts and learn how to apply these tactics in your own practice!