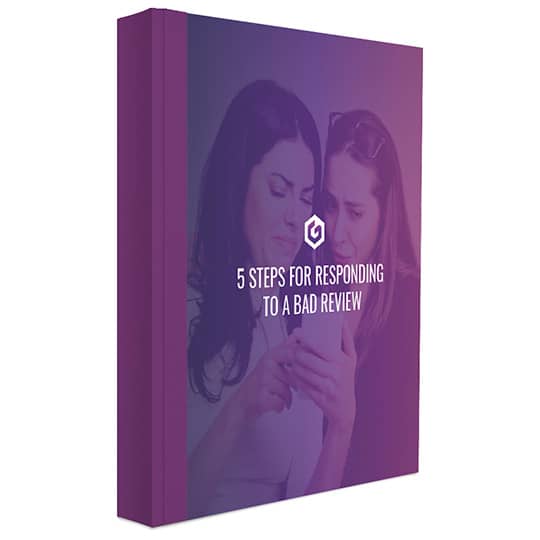 Download The Responding to a Bad Review Guide
Did you receive a bad online review? A one-star rating?
Don't worry. It happens to the best of us.
That's not to say you should just ignore the comment and hope that nobody sees it. New patients always look for a dentist's reviews before scheduling an appointment. And one negative review can make more of a lasting impression than ten positive ones.
If you have a good response strategy you may get lucky and convince the bad reviewer to have a change of heart and revise their post to something more positive. Even if you can't get that outcome, there are ways you can minimize the damage a bad review can cause and, depending on your response, maybe even turn it into a positive.
If you want to turn those frowns upside down, download our step-by-step guide on how to handle negative comments. You'll learn the tips and tricks to manage your online reputation and keep you in four-star territory.
Your marketing tool is just one click away. Fill out our simple form and your document will be available for immediate download.
We will also send you an email with a link to the document so you'll have it handy whenever you need it.