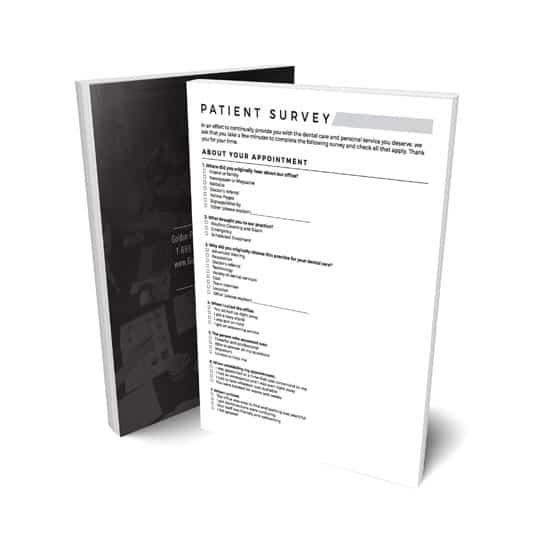 Download The Patient Survey
You know what your patients think of your office, right? Or are they not telling you everything?
Having an accurate assessment of what your patients really think is a necessity for making the right decisions about how to run your dental practice. Unhappy patients can quickly turn into former patients. And their negative stories can keep new patients away, so it's critical to get their feedback early and let them know that you genuinely care about their concerns.
Send this confidential survey for a true insider's look of what works well and what needs work in your office. You'll gather important feedback about all aspects of your patient's experience from appointment scheduling to treatment to financial arrangements. If you dropped the ball in any one of these important stages of their experience, you want them to tell you before they tell anyone else. You'll also get a hint as to whether or not you'll be seeing them for future visits.
Your essential marketing tool is just one click away. Fill out our simple form and your document will be available for immediate download. We will also send you an email with a link to the document so you have it handy.