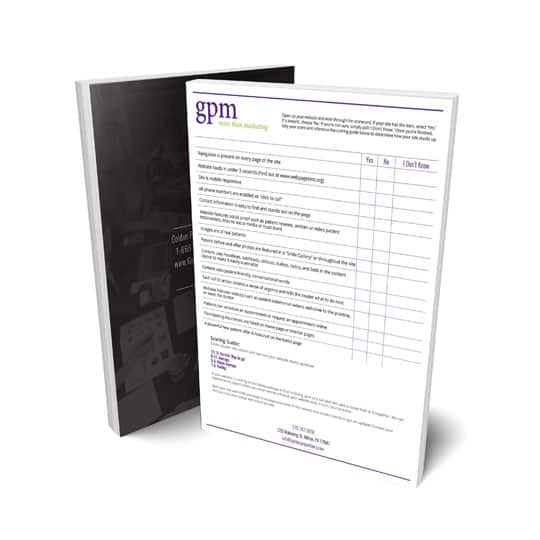 Download The Dental Website Conversion Scorecard
Did you know that website Conversion Rate Optimization (CRO) is the other half of good search engine optimization? Getting new dental patients to your website is only half the battle – what matters is if they look around and then contact you for an appointment!
Take our website conversion rate optimization quiz today and see if your website passes with flying colors or gets a low grade. Grade yourself (be honest) on 15 of the most important factors that affect your website conversion success and see what you need to fix… before you miss out on any more new patient opportunities.
Some issues are easy enough to correct yourself, but others may require some outside help from a website developer. Take your completed scorecard results to your trusted marketing partner and see if they can improve your score for you. If not, don't worry, we're always here to help you build your website into a marketing conversion machine. (Just ask our hundreds of happy clients.)
Your essential marketing tool is just one click away. Fill out our simple form and your document will be available for download immediately. We will also send you an email with a link to the document.