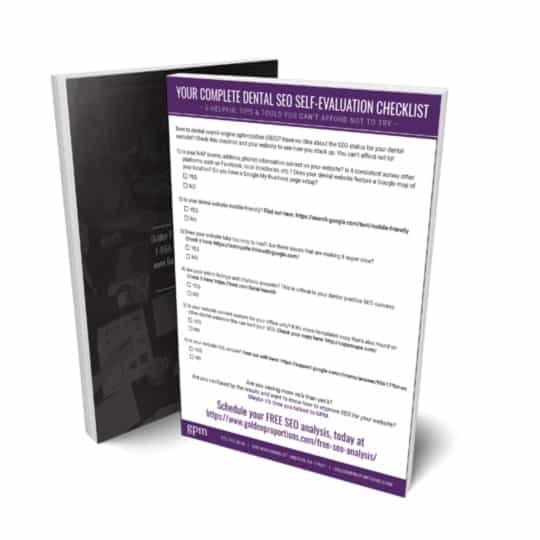 Download The Dental SEO Self-Evaluation Checklist
When was the last time you checked your dental SEO (Search Engine Optimization) for your website? There's a lot more than just picking keywords that goes into achieving SEO success, but we've got the one and only self-evaluation checklist featuring six key technical and on-page factors you'll need to succeed. Take the free quiz and see if your dental SEO can pass the test.
This valuable checklist also includes links to some free SEO tools you can use anytime to check the health of your website and content. If you do uncover any issues, you can contact your web developer to correct the issues or fix them yourself. (And don't forget, we're always here to help as well.)
You'll know if you are on your way to effective dental search engine optimization by answering these six easy questions for a thorough SEO checkup you can do anytime, anywhere. It's a simple test you won't want to pass up, especially if you want to increase the flow of new patients into your office.
Download your free self-evaluation dental SEO checklist and see how your site stacks up. Complete the form right now and get immediate access to this essential resource. We'll also send a link to your inbox to keep handy.