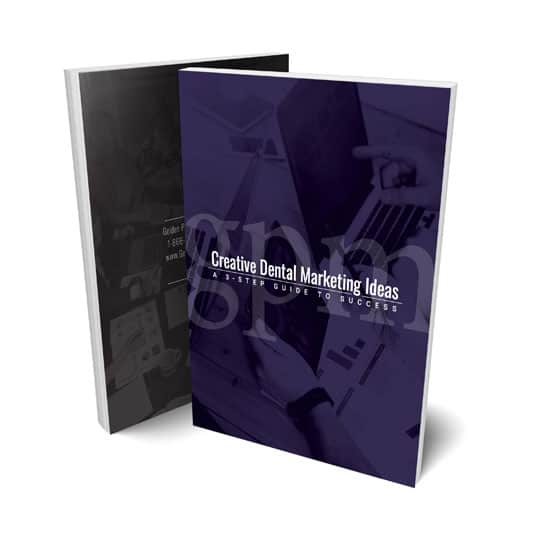 Download Creative Dental Marketing Ideas
If you're a DIY marketer, do you have a plan or process to follow? If not, you may quickly find that your marketing is going nowhere. Random efforts and shiny ideas don't get results. You need a plan of action that covers the important steps:
Goals: Where are you at? Where do you want to be? We'll show you how to set S.M.A.R.T. goals for your practice.
Define your ideal patient: Who are you really marketing to? Learn how to define your patient personas so you can target them effectively.
Choose your marketing strategies: What kinds of marketing you invest in will depend on what type of practice you are, what kinds of marketing you're comfortable with, and what you want to accomplish. We'll show you how to pick the best strategies.
The numbers: Tracking your results and defining the right budget will help you determine if you are getting the right return on investment from your marketing. Find out how much money you can expect to spend, and what KPIs you should be watching to find out if you're getting your money's worth.
Your marketing tool is just one click away. Fill out our simple form and your document will be available for download.