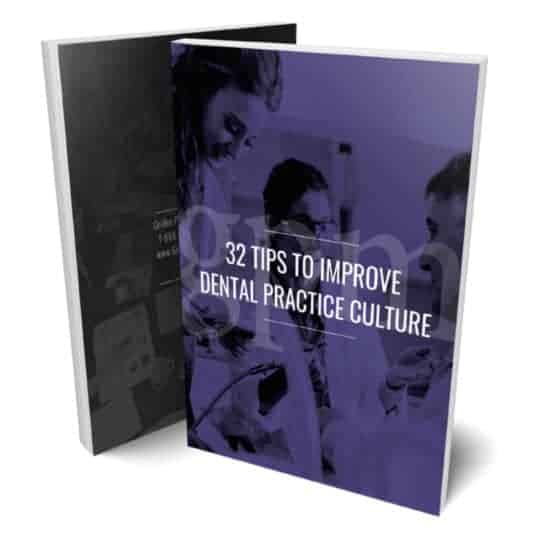 Download The 32 Tips to Improve Dental Practice Culture eBook
A happy team produces happy patients. It's as simple as that.
But how do you get a happy team? Finding a solution to that problem may seem like a challenge, but we have something that can help!
A negative culture in your office can have a negative impact on your business and your bottom line. Patients don't enjoy coming into an environment that is filled with tension and bitterness. And sooner or later, they'll end up going to another office where they hear the staff is "amazing."
Maybe your team was "amazing" at one point. The good news is that you can get that back, if you're willing to make some changes.
Download our free Practice Culture Guide for 32 (because 31 just wasn't enough) great ideas to boost your dental team's morale. The pages of this guide will also give you the tools you need to improve your patient experience, your work-home, and your bottom line.
This powerful tool is just one click away. Fill out our simple form and your ebook will be available for download. We'll also send you an email with the link so you have it handy.
Don't let your team drag your business down. Get your free guide today!