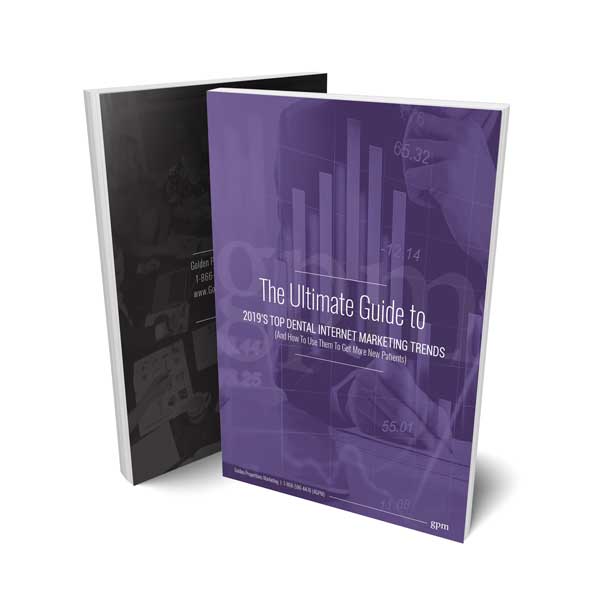 Download The Ultimate Guide to 2019's Top Dental Internet Marketing Trends
You want to know if you are on the right track with your dental internet marketing in 2019. This is your go-to guide to determine where you should invest your dental marketing budget and ensure you are on top of the latest trends. Get new patients and grow your practice with digital marketing.
Begin, right now, right here. Download your Dental Internet Marketing Trends Guide, today.
Questions? Email us at info@goldenproportions.com, or just give us a call at 570-742-5656. We'll make your dental internet marketing a lot less confusing and a lot more fun.