Modern Dental Websites: Creating a WOW Patient Experience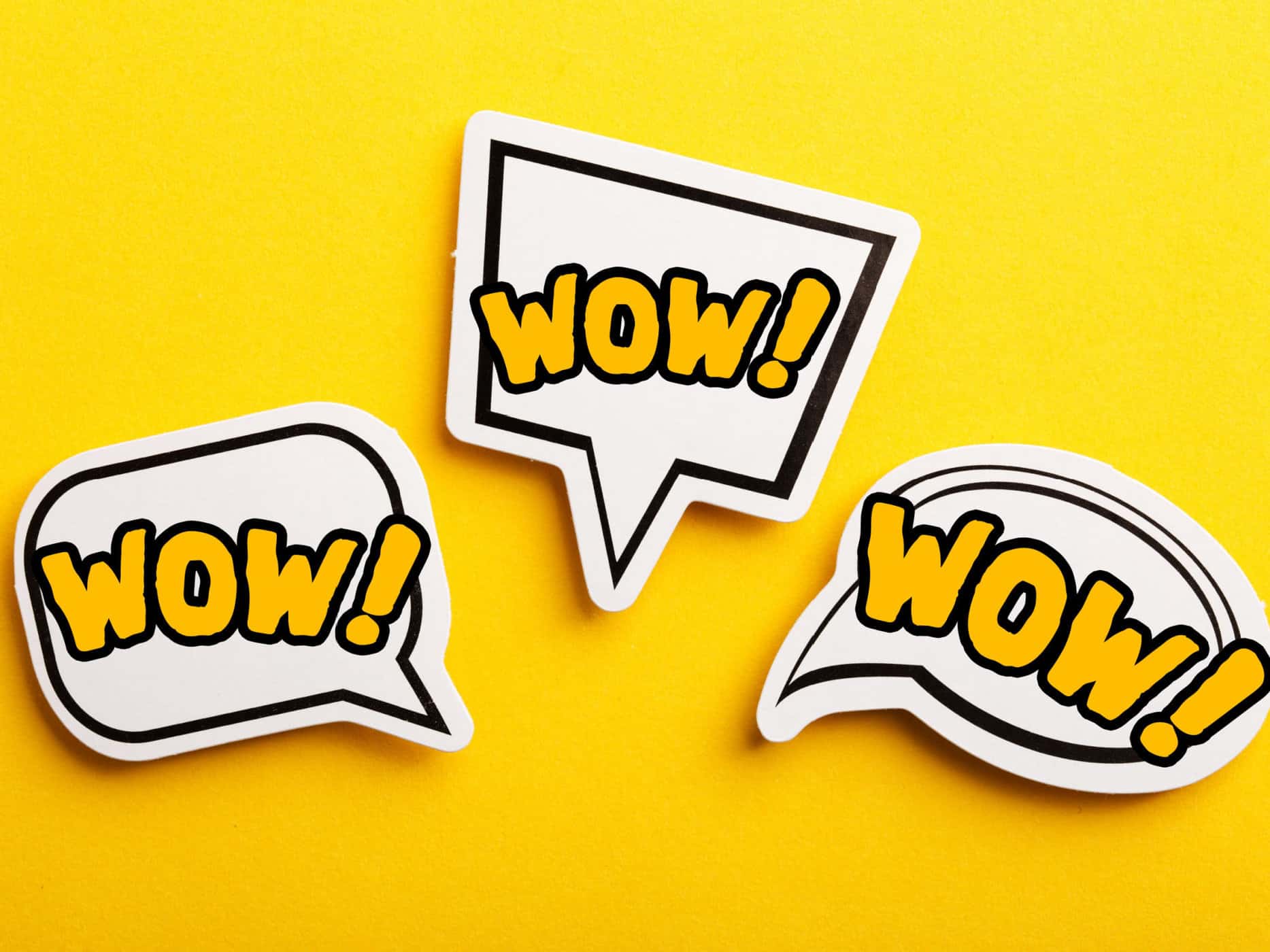 Are you ready for a new, modern dental website? Here's an easy test. If you were to rate your dental website design on a scale of WOW! to WTF? where does your dental practice fall? Obviously if you're on the lower end of this spectrum, you probably already know it's time for a new one. I say probably, because I do know some people in my life (who shall remain nameless) who rocked Farrah Fawcett bangs well into the late 90's. But since I'm not a miracle worker here to cure the people who are in denial, this blog is for the dental practices who find themselves somewhere closer to the middle. If you're been investigating modern dental websites for ideas, check out these 7 signs it's time to take the leap.
1. Site speed
Google has given a long runway for websites to get their acts together for mobile. We're living in a digital world, with more than 57% of people accessing your website from a mobile device†. Take a look at your mobile dental website on your phone. How quickly does it load? Remember, seconds feel like an eternity to the impatient patient. You might be surprised how quickly you'd lose them.
Google recommends that a mobile website should load in under 3 seconds. Fact is, 40% of people will abandon your site if it takes longer than 3 seconds to load††. Want to test your site's mobile speed? Visit WebPageTest.org
more than 57% of the people accessing your website are doing so from a mobile device†
2. Responsive design
To piggyback off of the last thing, how does your site look across multiple devices? Maybe I've just enlightened you to the fact that more people are scouting your practice on mobile than they are on desktops. How well does your website bend and twist to reformat itself into the mobile world? We call this responsive design, and this modern dental website design should be intentional. If you've not considered your mobile visitors in your web design, you're neglecting about half your audience.
3. Sex appeal
I just said sex to make sure you're paying attention. It's about how it looks. Modern dental websites have come a long way, and what was top of the line 3 years ago may already be in the history books with what's appealing to today's web visitors. The way you represent your brand builds trust in your patient's mind as to the type of care you provide. How well do you think your site accomplishes this? Look at your competitors' sites. How does your design stack up? 46% of consumers say a site's design is the greatest indicator of credibility. There may not be a tool to exactly measure this one, but trust your gut.
4. Social proof
I can spot a stock photo a mile away. So can your patients. If your website dental banner has the same smiling family as their bank does, trust me they noticed. Modern dental websites are a reflection of you, your team, your patients, and your community. Besides the homepage, the About Us page is the second most highly visited page across all dental practices we work with. If you don't have one, or you don't have your picture on there, you're missing an opportunity. Beyond that, real photos of the practice, the area, and real patients are what will differentiate your practice from those retail dentists. Speaking of…
5. Let's get ready to RUMBLE!
If you are in a competitive market, you are up against a much bigger challenge to impress your potential patients. It's just how it is. If you just found out that a new big box chain dentist is opening up down the street, you need to be aware that this can have a very real impact on your dental practice. Modern dental websites will be the undeniable winner in a head-to-head battle. A B+ site in any other market might be the best site there is, but not when your neighbor is bringing their A-game.
40% of people will abandon your site if it takes longer than 3 seconds to load††
6. Videos
This used to be an option, but more and more it's becoming a necessity. The sad truth is that people are lazy, and they want you to make it easy on them to learn about your dental practice. Video tells a story better than any piece of copy an agency could ever write for you. Video is becoming king not only on the websites we work on, but as a marketing device across social media and YouTube. There is power in video, and it could catapult you from a WTF from a WOW faster than almost anything else on this list.
7. You Just Don't Like It
I know this one sounds silly, and obvious. You may have a B+ site that's doing pretty darn good, but you still don't like it. When you know, you know, right? Even when your clean dental website checks all the boxes, sometimes you may have outgrown it and that's ok too. A modern dental website design is a representation of your personal brand, and if you don't think the two are in line with one another, then it may be time to move forward.
Dental websites can be a significant investment for any practice. If you're trying to decide if "pretty good" is "good enough," review the above. There's no exact math as to when the right time is to invest in your next custom dental website, but your dental website company was lying to you if they told you it would last forever. Typical dental websites are updated every 3-5 years. (And I don't just mean the staff bios).
Take your speed test. Check out your site on your phone. Ask friends and family. And let us know if you're still not sure. Any site can be improved by simply being up-to-date. For more tips & tricks check out our Free Marketing Tools.
If you have diagnosed that it's time for a new look, we feel your pain. We recently overhauled our website too. (Check it out, it's a labor of love – and you might even see some of your work up there!) We were so busy taking care of our clients that we forgot to take care of ourselves, and now we've gone the extra mile to show you what's possible with our website that WOWs. Seriously, why are you still reading this blog – check it out already!
†(Sterling, Greg. "Report: 57% of traffic now from smartphones and tablets." Search Engine Land, August 22, 2017)
††(Work, Sean. "How Loading Time Affects Your Bottom Line." NeilPatel.com)