The 6 Best Companies for Dental Postcards that Will Grow Your Practice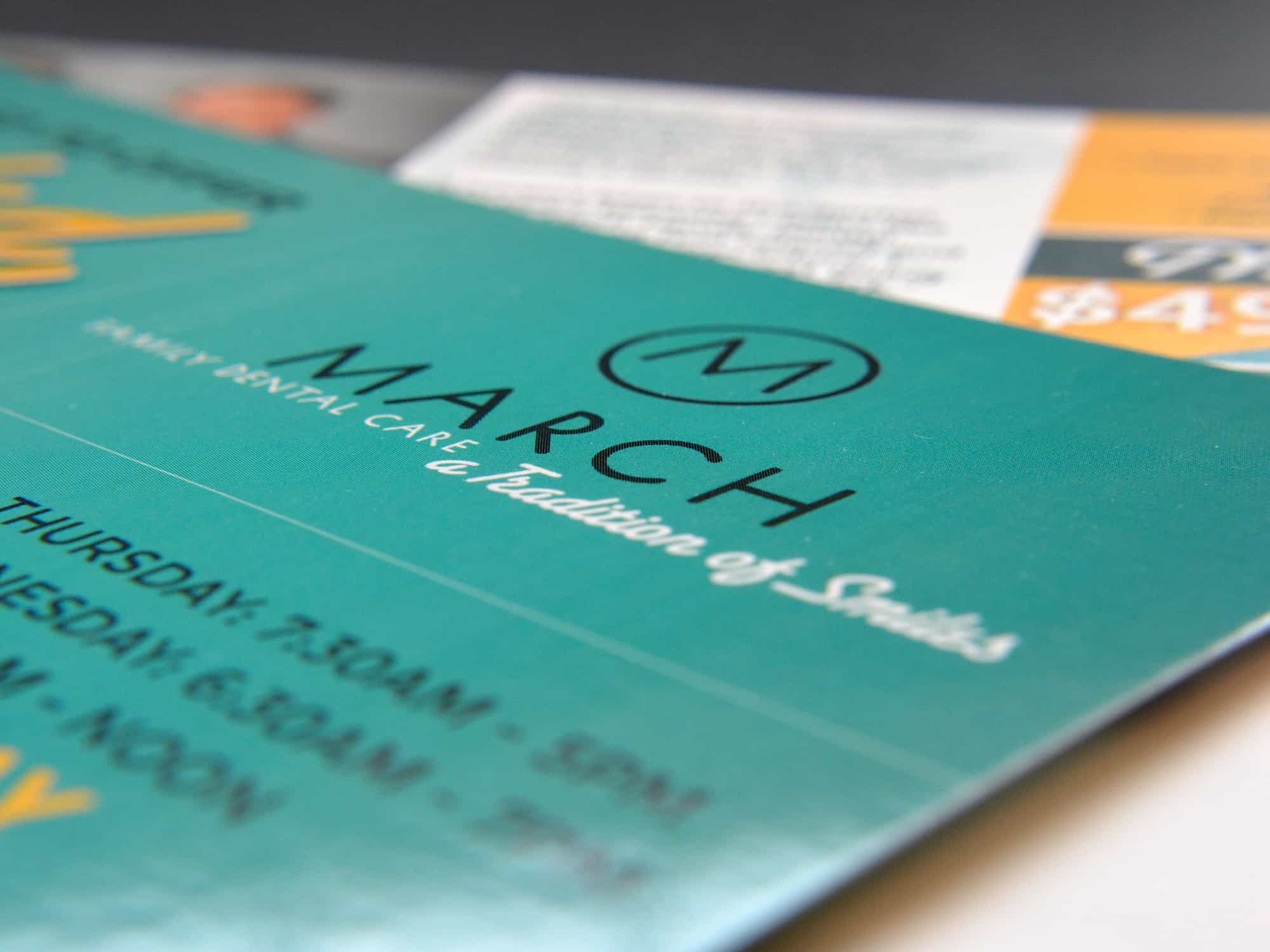 We hear this question all the time: "Do dental postcards still work?" After all, in this highly digital world, it's hard to imagine that anyone still cares about what comes in the mail. It's usually just bills, junk mail, or if you're lucky, a birthday card. 
I don't know about you, but my routine is to grab the mail from the mailbox, pull into the garage, sort it as I'm getting out of the car and instantly drop 95% of it in the recycling bin before I even enter the house. There's a lot of wasted paper and postage in that bin.
What stops me from throwing something away? Well, it's the same as you. It must catch my eye, and it must have value. Otherwise, why waste my time? 
We've been developing dental advertising for nearly two decades and know how to design the most effective dental postcards in the business, but we believe that direct mail has to be part of a larger dental marketing strategy. If you only need postcards and don't mind managing the process yourself, these partners are solid choices. 
We've worked with Postcard Mania for years; they're a great industry partner. This company is well known for postcards and has tested every offer, size, and mailing list demographic out there. Their sample designs make production fast and easy.
MVP has been our go-to partner for dental direct mail fulfillment for some time now. Their team is responsive, professional, and we love working with them. While we submit custom designs to MVP for mail out, there are also a variety of tested templates should you go direct to MVP. 
When you want a guarantee (after all, postage alone is not a small investment), this is your go-to group. You can choose from customized or custom designs. This team will even coach your front office if they find calls are not being converted into patients.
The grandfather of dental postcards Smart Practice has dental direct mailers down to a science. You have the option to add on call tracking or Facebook retargeting to your campaign to enhance your results.
MSpark uses the power of shared mail to bring the cost of dental postcard marketing down to a very reasonable rate. Shared mail lets companies bundle their postcard in with other mailers while paying a lower overall rate for postage. While there's more limited targeting, the quantity more than makes up for it.
Perfect for startups who need to let everyone in the neighborhood know about them, Every Door Direct Mail (aka EDDM) lets you select your audience by postal carrier route, which improves targeting without having to pay for a mailing list. You can customize your mailer using their templates or upload your own design.
No matter who you choose for your dental postcard, keep a few things in mind:
Direct mail is a volume game. You should be committed to a minimum of 6 drops, 3-4 weeks apart at a minimum. A typical practice mails around 4,000 to 5,000 pieces each drop.
The headline can make or break your postcard. Don't try to be clever here, it's called "direct" mail for a reason. State a solution to your recipient's problem in clear, easy to understand language. 
Offers are everything. If you don't have a strong offer, don't bother going to the mailbox. You don't need a $1 exam offer, but you do need to be competitive for your market. Multiple offers are even better. You could combine a "free second opinion" with a "$79 new patient exam, cleaning and x-rays." 
Do you offer an in-house membership plan? Highlight it on your card for patients without insurance.
Add a separate call tracking number to each unique postcard. Call tracking is vital, it tells you how well your dental postcard is working, and if your team is converting the opportunities this postcard has uncovered. 
To truly measure your ROI, direct recipients to a landing page instead of your website. On a landing page, you can use the same tracking number from the postcard, and the results won't be muddied with calls from your website.
Direct mail is more science than art. And a good dental postcard company knows how to target the right people, attract attention with a good image, and draw the reader in with a relevant message and a call to action. Choose carefully and listen to what these experts tell you. 
Keep in mind that direct mail is just one new dental patient strategy in a sea of opportunities. For more ideas on how to grow your practice, download our Dental Marketing Inspiration Guide.