Use digital advertising funnels to attract new dental patient leads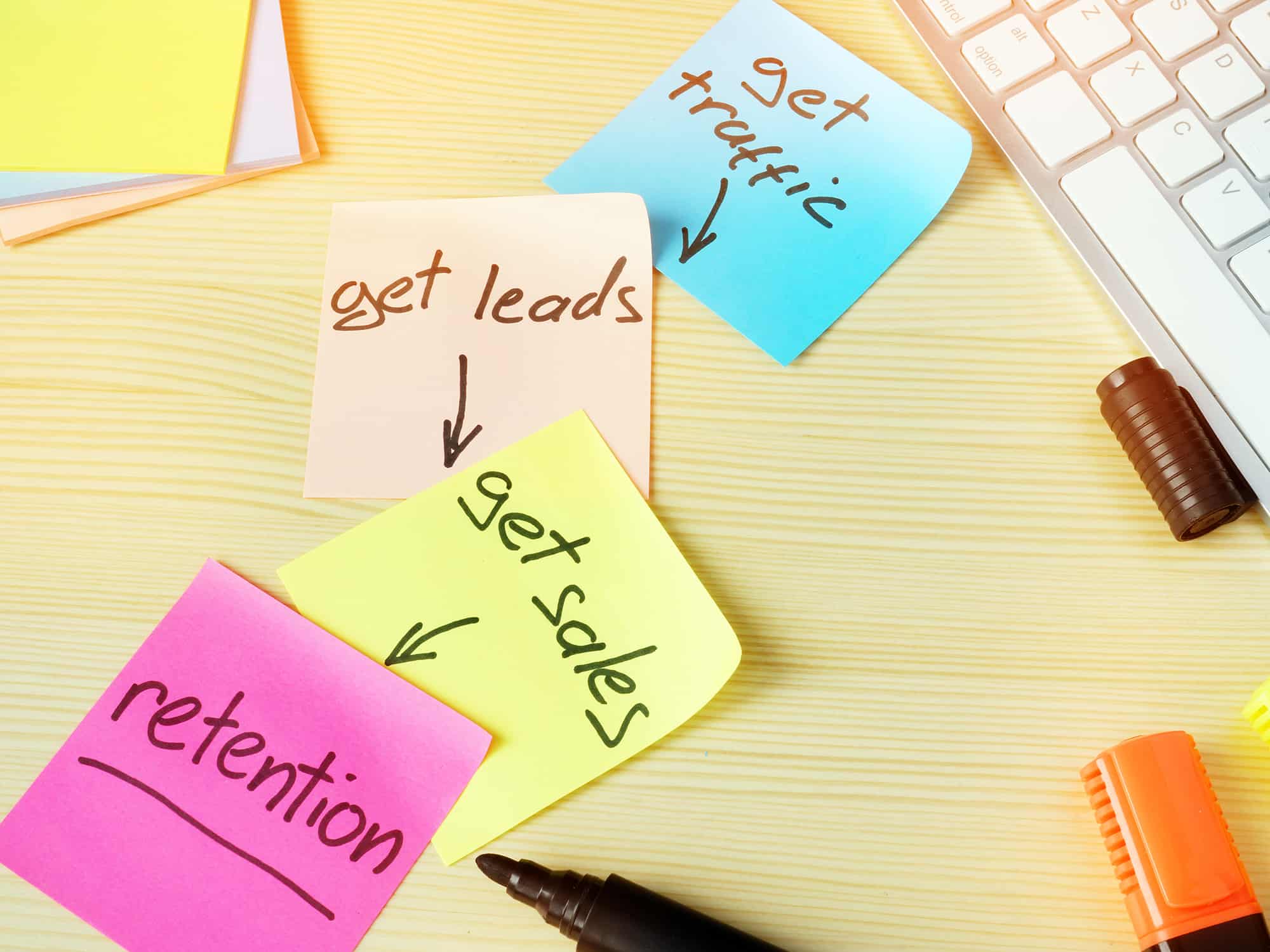 Dental PPC for your dental practice may seem pretty straightforward — place an ad and wait for new patients to show up.
But it's not quite that simple. Your online ads are just one part of the overall digital marketing funnel that leads new patients into your office. After attracting people with your dental advertising, you need to convert them to leads, close the sale to convert them to patients, and then delight them so they keep coming back.
Use digital ads to ATTRACT an audience
The main purpose of your dental advertising ideas is to grab attention and inspire action to take the first step. That step may be to schedule an appointment, but if you want to get a higher conversion rate, you probably want your call-to-action (CTA) to be something less intimidating. Getting them to fill out a form on a landing page to download a piece of valuable information can be much easier than asking them to pick up a phone and call your office.
CONVERT your audience to leads with a landing page
Don't make the mistake of sending ad traffic to your website's home page. Unless your goal is to specifically increase your website traffic, most of your visitors will leave your site without taking action, wasting your ad budget. A landing page is simply a web page that is designed to get visitors to take a specific action. To do that, landing pages must do a few important things.
Give them what they want, when they want it
To get people to click on your ad and visit your landing page, you need to offer something they want or need. And that offer should be appropriate for the stage in the patient journey you are targeting.
People in the awareness stage are just discovering you and your dental practice for the first time. They may also be trying to determine if they need to seek dental care. Since this is your opportunity to make a first impression, you might want to offer a helpful guide or other type of download that they will find useful and that will showcase your expertise.
In the consideration stage, they are learning more about you and the dental care they may need. Offering a download that educates them about a particular dental procedure they are considering or about the services you offer will be exactly what they are looking for.
If you are advertising to people in the decision stage, they are looking for reasons why they should (or shouldn't) visit your dental office. Offer something that might encourage them to schedule a new patient appointment (like a money-saving discount).
Keep visitors focused
When a visitor arrives on your landing page, don't distract them from the reason they clicked through in the first place. Everything on the page needs to work together to encourage the action you want them to take.
A good landing page design:
WILL have captivating visuals
WILL NOT have navigation that leads to your website pages
WILL clearly state benefits of the offer
WILL NOT be overly wordy
WILL have a simple form that doesn't ask for too much information
Convince them they're making the right decision
Sometimes people need a little reassurance to complete an action on your landing page. That's where your testimonials will help. Showing your visitors "social proof" that other patients just like them have trusted you and your office helps reduce their hesitation to hit the submit button.
CLOSE the deal with marketing automation
If your landing page call-to-action (CTA) is a download or anything else they would submit a form for, you want to capture their contact information, especially their email address. Once you have that, you can use automated email campaigns (called "drip" campaigns) to nurture your leads forward through their journey toward scheduling an appointment. You'll continue to provide them with the information that is appropriate for the stage they are in, and that will help pull them along into the next stage.
DELIGHT your new patients with customer service
If your digital advertising funnel was successful and you landed a new patient, the rest is up to you to knock their socks off and keep them coming back. If you want some great advice on creating an amazing first impression, check out The Ultimate Guide to Improving the New Dental Patient Experience.
Want to learn more about digital advertising for your dental practice?
This article only scratches the surface of dental advertising ideas! Get a more in-depth understanding of what it takes to get the most out of your digital advertising strategy and budget with The Ultimate Guide to Digital Advertising for Dentists.