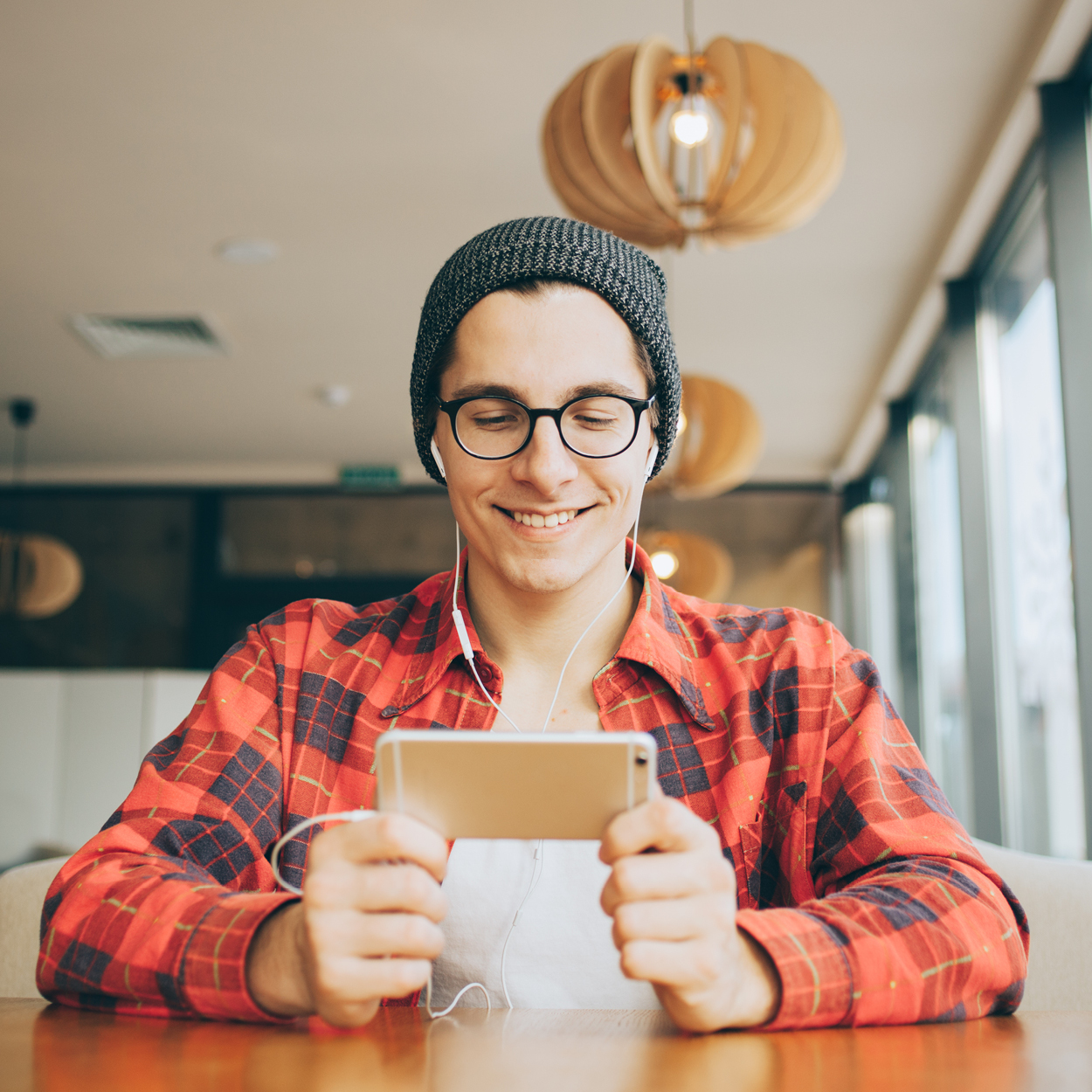 Pull out your phone or laptop. Open up your favorite social media app. Now start scrolling and stop when you hit the first video. That didn't take too long, did it? That's the highly digital world we find ourselves in today. Your dental marketing audience (a.k.a. potential patients) is consuming content in video format at a rapid pace, and it's available anytime, anywhere.
So, how does all of this apply to you and marketing your dental practice? Are you making the most of this extremely valuable, extremely effective tool?
The Numbers Tell the Story
To really see just how useful video for dental marketing can be, we need to crunch some numbers because the recent data is out there and it doesn't lie. Mary Lister from Wordstream compiled a great list of statistics that you need to read to believe:
If you don't have video, then you're late to the party

–

 

87% of companies with an online presence utilize video in their marketing strategy

It's the age of mobile –

 50% of video is consumed on a mobile device

It brings in sales

– Companies see 49% faster revenue growth when using video versus those that don't

It brings you traffic

– Organic traffic sees a growth of 157%

Talk about converting your leads

– Just by having a video on your landing page, you can see your consumer conversion increase by 80%
What Does a Professionally Produced Video do for Your Marketing?
When you're considering hiring a video production company to beef up your dental marketing, your website is always a good place to start. This is one of the most significant areas where you need to make the most of something we like to call "social proof." It's your validation, your evidence for what you're saying about yourself and your practice. You can talk about your technology and treatments all you like, but people want to see that you're helping other real people.
Social proof comes in many familiar forms: favorable testimonials from satisfied patients, photography, yourself, your staff, social media, and of course… video!
Welcome to the Practice Style
Our copywriters may not want to hear this but patients using your dental website, trying to decide whether or not to call your practice, respond better to seeing you talk about what sets your practice apart from the competition. They don't have the time to digest paragraphs and paragraphs of copy. Your face and your team's smiling faces have a real voice that resonates, providing a sense of your personality and what they can expect at the office.
Consider the positive effects you'll get with a well-scripted, interview-style video. It can go a long way and do a lot to reassure a potential patient who has concerns or questions.
What should you talk about? A useful practice-focused video can:
Introduce the values of your brand
Connect with the viewer on a personal level
Show the "real you"
Testimonial Style
If you're not using your "home run" testimonials, then you're undoubtedly striking out. One of the best ways to showcase the impact you can make on patients is to have an actual patient talk about their great experience. Pick a patient that has seen an incredible improvement in life because of the treatment and care you provided. Seeing their happiness and pride in their new smile come across in the video will do wonders!
When selecting your testimonial patients seek out someone that matches the kind of patient you're looking to attract to the practice. Are you looking for young families? Pick a young mother with kids. Do you want more smile restorations? Find that fun patient with the brand new smile who's beaming, thanks to your work.
Video Dental Marketing Doesn't Stop with Your Website
You did it. You put the time and effort into developing a library of high-quality dental videos. Now, use them everywhere and anywhere.
There are multiple platforms where you can tell your story and show off your practice through your video marketing. Are you running Google AdWords campaigns? Put a heartfelt dental implants testimonial video on your implants landing page. Are you looking to increase your Facebook presence? A well-scripted "Welcome to the Practice" video can be liked and shared by your current patients. TV is tried and true in terms of advertising but don't forget to use your video on YouTube and other online ad sources. Meet your audience where they are! (That's pretty much anywhere video is these days.)
Looking for other creative dental marketing ideas? Download our e-book – Creative Dental Marketing Ideas: 3 Step Guide to Success.