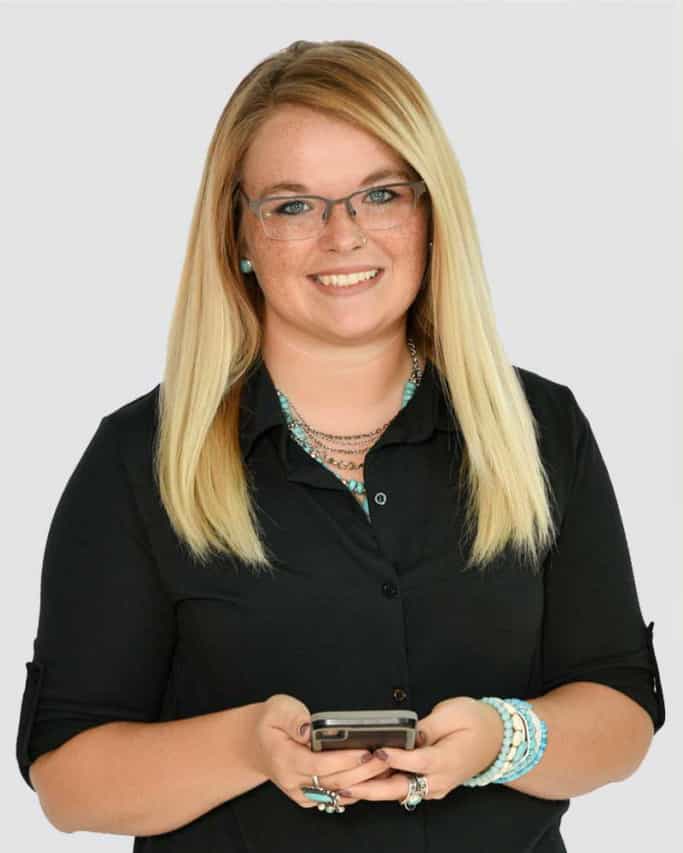 Graphic Design and Marketing Specialist
Our decision to add this self-professed "color queen" to the GPM family was without a doubt a black and white decision. Janaya discovered at an early age that art was where she felt most "at home," but growing up as a true, full-blooded millennial she quickly learned several other skill sets within the art world to make her a pretty dangerous designer!
Her initial love of design, color theory, and story-telling made it an obvious choice to deem her our in-house queen for all things branding, including logo design all the way through social media strategies to create brand awareness. She loves the challenge of helping our clients figure out not only who they want to be and how they want to be represented to the public, but how to do so in a beautiful and cohesive way throughout multiple marketing and advertising projects. Her favorite part about what she does starts at the very beginning of the client's journey with branding a new practice. "There is no better feeling than when I get to present logo options to a client and their faces immediately light up. That's what I like to call the 'spark,' and that spark is exactly what I strive to achieve with all my clients."
When this driven and determined color-queen isn't making beautiful designs in the office or helping clients with their social media strategies, you can find her slinging skirts at her boutique or making polymer clay earrings to destress and wind down. Janaya also has a fierce love for all 4-legged furry friends and enjoys spending time with her own dogs, Maggie and Lucy. If you get to work with Janaya and want brownie points, definitely pull your dog on the Zoom for her to squeal at!