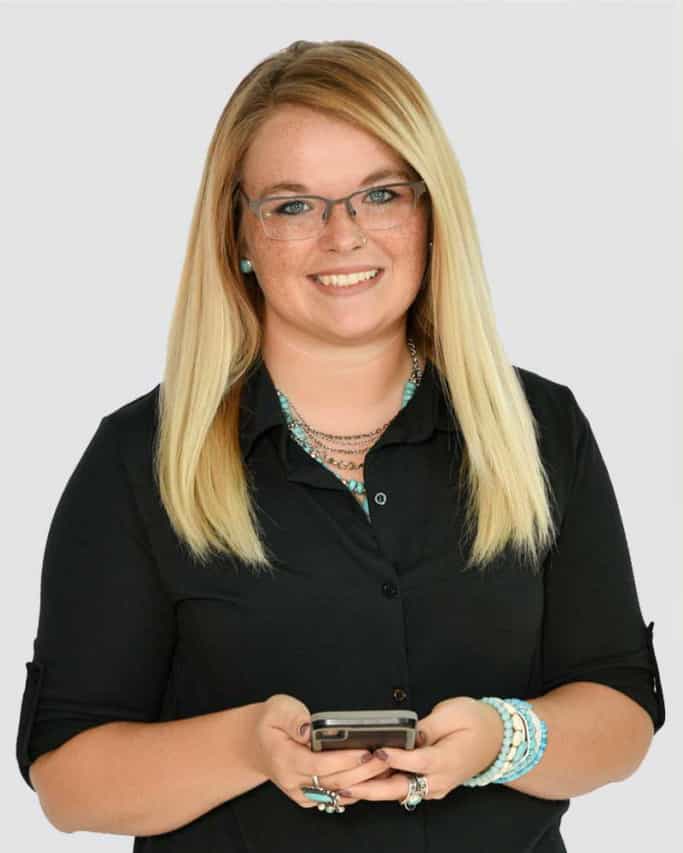 Social Media Strategist
Our decision to add this self-professed "color queen" to the GPM family was without a doubt a black and white decision. Janaya discovered at an early age that art was where she felt most "at home," but growing up as a true, full-blooded millennial and having the digital world at her finger-tips, she naturally slipped into the social media realm and found her passion through the art of connecting with others virtually.
Her initial love of design, color theory, and story-telling made it an obvious choice to deem her our in-house queen of social media for dentists. She loves the challenge of helping our clients reach new viewers on social media and is constantly innovating ways to increase engagement on digital platforms such as Facebook, Instagram, Pinterest, and everything in between. She's also the mastermind behind GPM's social media accounts and specifically asked us to add a shameless plug here for her favorite platform, Instagram, so be sure to follow us @goldenproportionsmarketing ?
When this determined "goal-digger" isn't drafting crafty designs in the office, she's doing her best to be a baller – and by that we mean bowler. Having been knocking down pins since age 5, Janaya says that's about as "Sporty Spice" as she gets. Janaya also enjoys spending time with her dogs Maggie and Lucy, and channeling her inner Joanna Gaines while renovating and decorating her home.