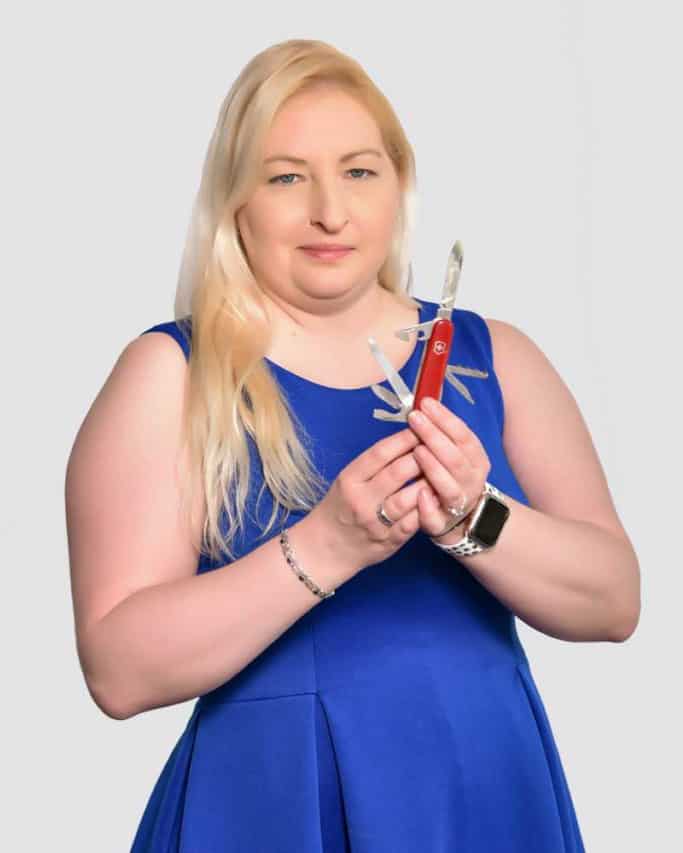 Data & Digital Marketing Coordinator
Jackie Brown joined GPM many years ago and serves as our Data and Digital Marketing Coordinator. She is wicked smart, exceptionally cool, extremely detail oriented, and very hard to rattle. She's obsessed with organizational charts and lists that keep our digital marketing projects rolling, usually way ahead of schedule. Her broad range of knowledge on this subject will help you gain a better understanding of how to maneuver through the world of dental internet marketing. If we could duplicate her (she's a Mensa member – I bet she could figure it out), we would gladly take 10 of her.
You or your team will probably need Jackie's assistance at some point. She's our go-to-gal for teaching you how to use our data and digital marketing tools (Smart Market, SEO, social media, and dental websites – to name a few) and making sure your site updates happen accurately and quickly.
Before getting her degree in Speech Communications at Penn State, Jackie attended culinary school and earned a degree in baking – which she routinely uses to gain our loyalty. We kindly eat her creations just to be nice, not because they're insanely delicious or anything. Her husband Mike will tell you, he is a very well fed guy.