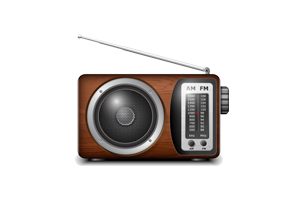 Dental Radio Spots
Radio Spots
External Marketing
Looking for older adults with major restorative needs? Talk radio will reach them. Want to find families? Top 40 is your match. Adult professionals? Choose adult contemporary or online streaming. If you're looking for targeted brand awareness, look no further than radio. With such diverse tastes in music, you can target prospective patients from families to professionals to seniors. Perfect for long term branding and short term promotions, radio is your "always on" medium.
Dr. Ilya Benjamin
Dental Implants
Dr. Ed Karahadian
Sleep Apnea
Dr. Rich Crosby
Technology
Smile Makers
Advanced Training
Dr. John Highsmith
Dentures
Dr. John Highsmith
6 Month Smiles
Dr. Mindy Munowitz
Family Dentistry
Dr. Mindy Munowitz
New Patients
Dr. Jim Otten
Whole Health
Mill Creek Dentistry
Same Day Dentistry
Mill Creek Dentistry
Proactive Care
Renaissance Dental Center
New Practice
Dr. Larry Winans
General Dentistry
Dr. Larry Winans 2
New Patients
Like what you see? Contact Us and we'll help add some style to your practice.