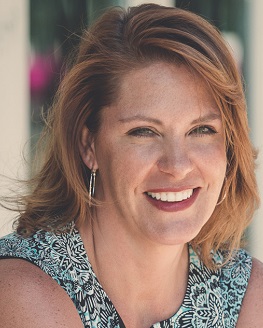 Xaña's Bio
Xaña Winans is the owner and president of GPM and she is insanely passionate about marketing. She also believes that most dentists don't know what goes on behind the scenes with their marketing, so they don't always make informed decisions about who they hire and if what they're paying for is even working.
Xaña strips away all the sales pitches and high pressure tactics common from other marketing companies and teaches her audience how things really work. With an emphasis on accountability and ROI, her audience will learn the why's, what's and how's of dental marketing. Most of her audience says their brain hurts by the end, but that the lecture was totally worth it.
She has lectured at the Greater NY Dental Meeting, the Yankee Dental Congress, the AACD, the BACD (that's the AACD but in England), the ACT Dental Marketing Meeting, the IACA and at numerous state meetings and Seattle Study Clubs. She has also been guest faculty teaching marketing at Pankey, Esthetic Professionals and LVI.
Speakers Topics
Two Hour Topics
5 Fast Ways to Grow Your Practice
The Top 10 Reasons Patients Will Pick Your Competition Over You
Half Day Topics
Untangling the Web
What's Your Marketing Trying to Tell You?
Full Day Topics
From First Call to Closing the Case – Comprehensive Dental Marketing
The 2-Day Marketing MBA
Want to Get a Taste of
Her Style?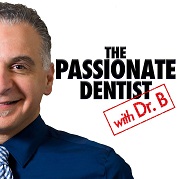 Click Here for her podcast with The Passionate Dentist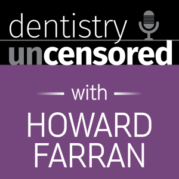 Click Here for her podcast with Dentistry Uncensored
Book Today!
Meeting Planners
Pulling the Curtain Back on Dental Marketing
Your group has had their fill of clinical lectures and is ready for a little business education. After all, what good is all that clinical knowledge without patients to use it on?
We have the answer. Choose from full day, half day and 2 hour lecture topics. By the time we're done, the world of marketing will become much clearer, and your group will walk away with dozens of immediately actionable items to improve their practice.
Call 866-590-4476 to book Xaña Winans today.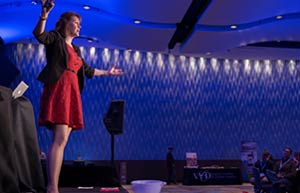 Xaña at ACT Dental Marketing Meeting 2014
Recent Lectures
September 6-8, 2017 – ACT Dental MBA – Chicago
December 7-8, 2017 – ACTivate
January 11, 2018 – 5th District Dental Society – Kansas City
---
Kudos, Acclaim and Praise
Amazing performance presenting to the TN Academy of Cosmetic Dentistry Friday. Xaña truly has a gift for delivering a message of strategic and useful marketing. I have heard her speak before and still took multiple pages of useful notes. We appreciate your talent.
It has been a complete pleasure to work with Xaña Winans from start to finish. She is extremely knowledgeable and a master educator on her topic of Dental Marketing. At our Marketing Workshop, the consensus of attendees was their expectations for the course were far surpassed. Thank you, Xaña.
Your general background in marketing combined with the specific needs and challenges of dental practices was perfectly suited to our study group and I think our attendees got a tremendous amount of practice, applicable, and easy to understand information from you. Your methods and applications are very clear and help to make the novice less intimidated about venturing into the unknown.
Your entire presentation, from preparation to execution, was exceptionally well laid-out and user friendly. And your approachability and speaking style were very open – you are the type of person with whom no one feels they'd "ask a dumb question."
You truly are an excellent presenter and supremely knowledgeable about an unusually niche market. If a dentist wants to get practical, creative and immediately usable information I honestly don't think there's anywhere else to look but you.
You are a fantastic presenter! You knock it out of the park every time, Xaña. You're like a secret weapon in ACT's arsenal!
Your presentation went well and was equally well received. Thank you!
Thank you to everyone for a fabulous program! This is exactly what the PEC has been working towards incorporating into the scientific session for the past 2 years! I appreciate your team work and making it such a huge success!
I gotta say, from all the buzz and reaction I heard all week, I believe Thursday morning's "What Successful Dental Marketers Know" course was a grand slam. I think each of you performed very well; each participant was articulate and had great input and counsel for the class. Just a well-rounded 3 hours. – Mike DiFrisco, AACD Marketing Director
The information was presented in an examples-based format. Good pacing of interactive components.
I've been coming here for 15 years and this was the best non-clinical presentation I ever attended. – AACD Attendee
I just wanted to send a quick message to say how valuable and informative your lecture was. It was probably my favorite lecture of the meeting and I went to quite a few. I feel like I have so much more information and ideas on how to market my page. Thank you so much! – Allison Lacoursiere – Greater NY Attendee
Xana is fantastic!!! Great speaker and content. Picked up a ton of great ideas to bring back to the office 🙂
The speaker was very knowledgeable of the topic. Answered a lot of my questions just through her course info.
Xana is good for dentistry!
Excellent presentation-approachable and professional at the same time.
Instructor was knowledgeable and stayed on task. Informative, information was interesting and kept one's attention.
So much practical, useful information! Really an eye-opener.
Xana is amazing. Love her personality!
Very direct information. Good content!
Very informative. Opened my eyes to many new things!
Very relevant to what my practice is trying to do.
I really enjoyed your presentation and found it to be one of the best I have heard yet!
I attended your lecture at Yankee and I have to tell you that I loved it! It was really refreshing and was by far my favorite of the day!
– Kerri McCorkill, Professional Relations, Dr. Kathleen Barrett
You were one of the more impressive presenters. A nice relaxed style and very informative.
I want you to know that I had a great experience at the course. I must say I was proud of the way my team was engaged in the entire process.
My wife and two of my front desk staff went to this AACD session also and they raved about it. They said they thoroughly enjoyed it and it was very well done and the best half day session they attended for staff during the meeting. great job to all of those involved! – Dr. Arun Narang, AACD Attendee
We need this type of education at our meetings. Your panel was unique and our members benefited. – Dr. Dave Eshom, AACD Attendee
---