Friday Fun Posts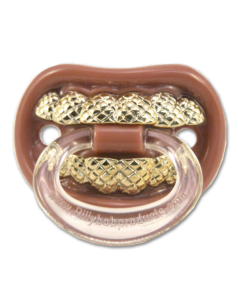 This Friday, we've found the solution to that stubborn style problem…. you really want your baby to have a shiny gold grill but darn it, they just don't have the teeth yet to do it. Check out the Full Grillz pacifier. Bling out your baby in style!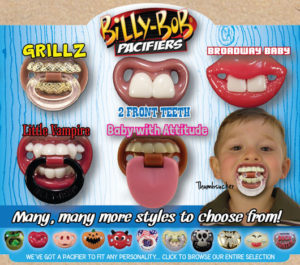 These are sold on www.billybobproducts.com for about $ 8 apiece. They also carry bucky teeth, vampire teeth, and other ways to make your child's pacifier time a lot more funny for you and the people around you.
Click the photo to go straight to the page with the pacifiers on them.
Only Bart Simpson could express the cynicism our practices hear from kids every day….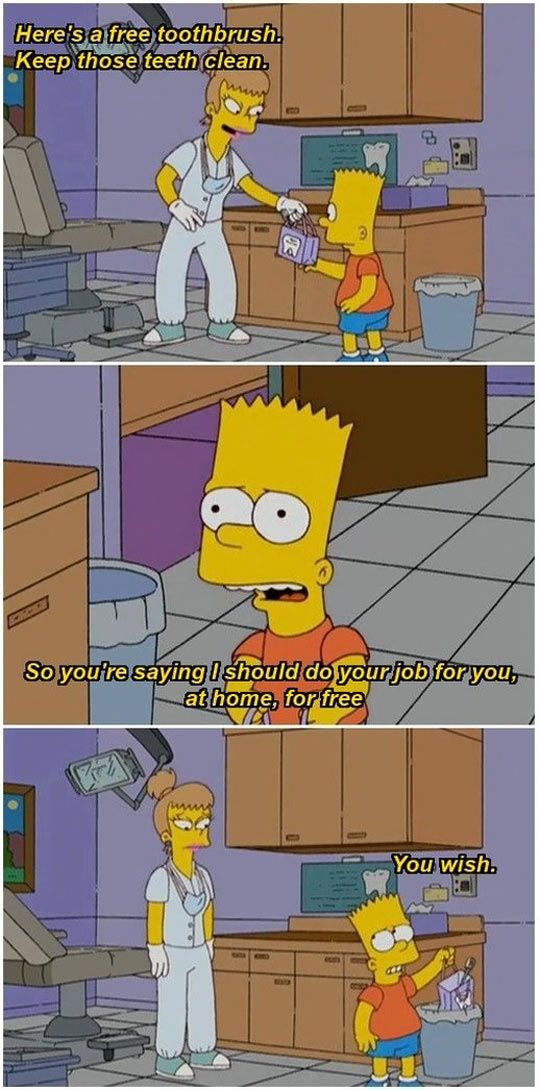 No one messes with Chuck Norris's teeth. Not even Chuck Norris.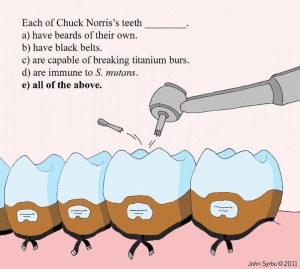 Happy Easter weekend everyone! We've got a throwback Bugs Bunny image for you here from one of the many times where Bugs was pictured as a dentist.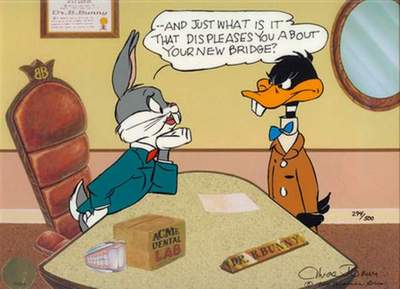 This Easter, we'd like to encourage you to do something a little more creative with all of those gooey, multi-colored marshmallow goodies.  A new hobby that is gaining a tremendous following is Peeps Dioramas, otherwise known as "Peeps Shows" (WATCH THE SPELLING ON THAT ONE!). The Washington Post even sponsors an annual contest with cash prizes for the most creative diorama. Yes, you saw that right. Cash prizes for playing with your food. Check it out here: https://www.washingtonpost.com/lifestyle/magazine/peeps/
Some more of our favorites:
Here's a throwback from David Letterman going to the dentist…. and driving them crazy.