2019's Top Dental Internet Marketing Trends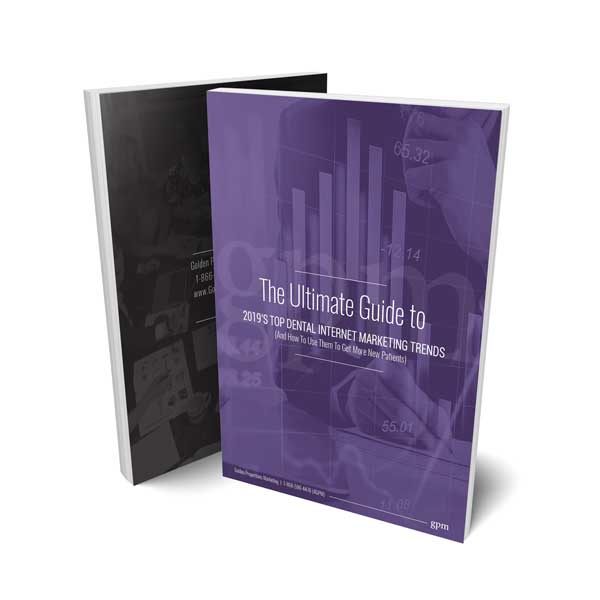 Thanks for downloading our guide to what's hot in internet dental marketing. Use this resource to improve your current digital dental marketing campaigns or maybe even come up with something entirely new for you and your practice.
Questions? Email us at info@goldenproportions.com, or just give us a call at 570-742-5656. We'll make your dental internet marketing a lot less confusing and a lot more fun.