Marketing Account Manager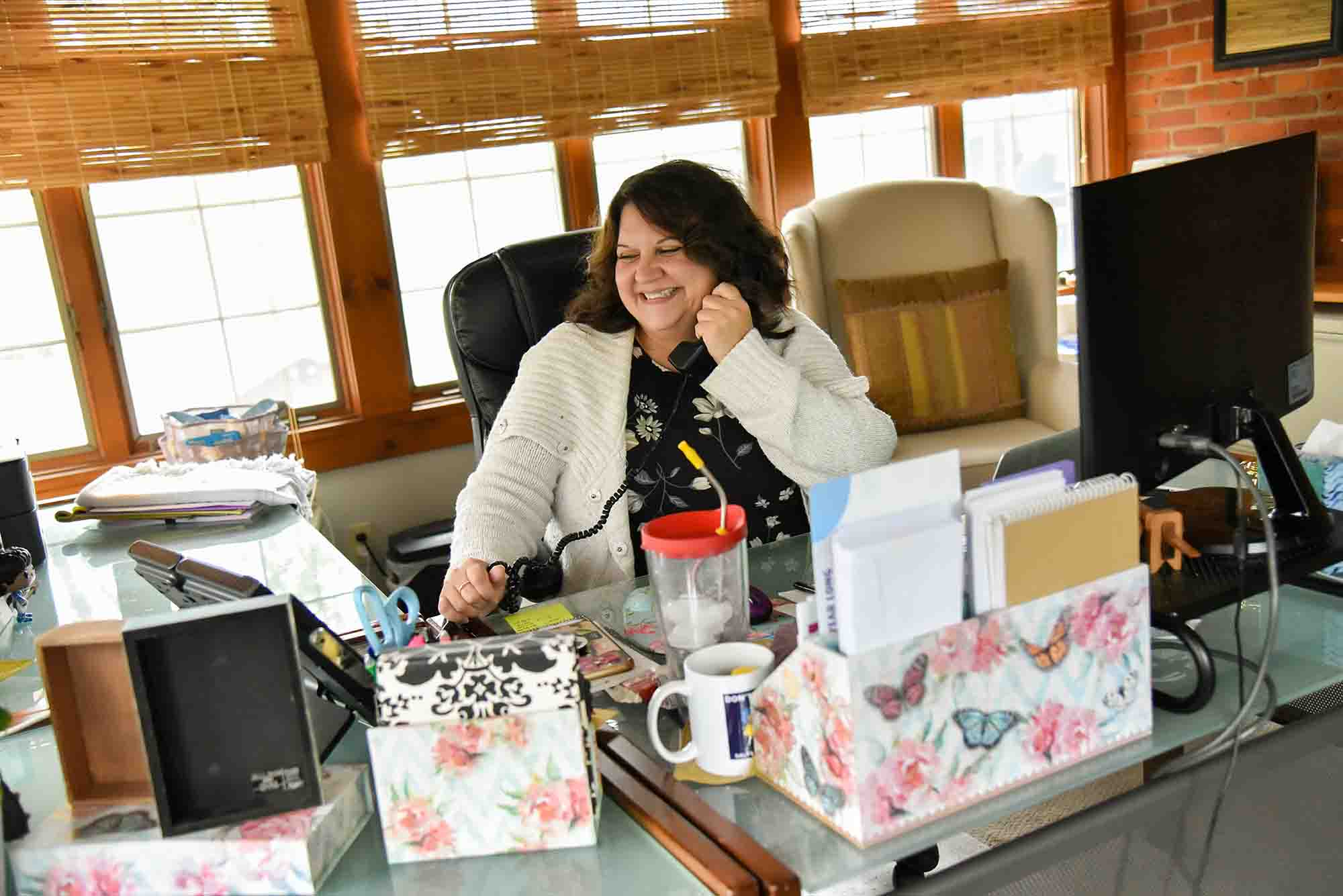 Fully Remote Position. Must be able to work East Coast Hours.
You LOVE organization and deadlines. You never flinch in the face of last-minute client changes; in fact, you feel a little empty without them. You have a highly detail-oriented mind and instantly see patterns that others miss (I mean really, it's so obvious right???). You even have a weird passion for noticing double spaces after periods, or inconsistent use of the Oxford comma.
If this sounds like you, and you love the pace, laughter, and personal rewards that come from working with a rapidly growing and dynamic agency, we should talk. Golden Proportions Marketing is a full-service digital marketing and advertising agency that helps dentists (yes, dentists) develop their brand and acquire a steady stream of new patients through online and traditional marketing strategies. Sue us, we like teeth and frankly, our work literally makes people smile 🙂
Fun stuff aside, here's what the day-to-day looks like:
This position requires a flexible and versatile Marketing Account Manager who will be responsible for managing all aspects of our client's marketing campaigns/strategies. You will facilitate our client's needs in the digital and traditional marketing space, taking ownership from onboarding through the completion of projects, acting as the liaison between the client and agency team members on all aspects of projects. You must have a thorough understanding of the development of traditional creative projects (logos, brochures, etc) and the website development process as well as online/digital marketing strategies (PPC, Social Media, YouTube, IG, etc.)
To be successful in this role, you should partner well with others and be able to easily build rapport and gain buy-in from your internal team members and clients. You should be able to demonstrate past success in pitching creative concepts, and exhibit the ability to effectively help the client dig deeper to gain the feedback your team needs to create high-quality products. You must be creative, have a keen attention to detail, exceptional written and oral communication skills, be highly organized, and have excellent time management skills.
Keep new and upcoming tasks and projects organized within our project management software
Manage the team and workflow to make sure the business is delivering quality work on time and under budget
Communicate project details to the marketing strategist, internal creative, and production team
Lead project planning meetings with the production team
Support the Account Executives/Marketing Strategists with sales and proposal development through market research, demographic analysis, competitor research, website/SEO analysis, and marketing calendar development with execution timelines
Oversee and approve all client marketing material, from brand identity campaigns to websites and PPC, to internal marketing strategies
Lead creative concept meetings by pulling together production team and facilitating creative brainstorms/creative direction
Address any issues with the client and internal team including stalling, missed deadlines, quality issues, adherence to messaging
Ensure all projects adhere to the creative direction and provide redirection to team when needed
Responsible for preventing scope creep. When needed, address additional charges/hourly fees with the client when out of scope. Ensure the team works within allotted hours so the project is profitable.
Skills and Experience
Previous agency experience required
Demonstrate seasoned experience in marketing account management – dental and/or healthcare marketing desired
Must be highly organized with the ability to manage many priorities and projects
A sense of aesthetics and basic editing direction
Must be able to build relationships with both clients and internal team members to foster collaboration and creativity
Bachelor's degree in Marketing or related field
Benefits
Besides the usual health, dental (obviously), PTO etc, you'll have the benefit of developing work you're proud of, and working with some pretty amazing and creative people.
The boss is passionate about personal growth in her team, so she places emphasis on continuing education and professional development for each and every person.
We celebrate when we hit goals. Past celebrations have included an all-day wine and beer tour, escape rooms, and limo-driven splurge shopping (cash provided).
The only travel you'll be asked to do are client photo shoots and some bi-annual planning retreats. So if you want to wear PJ pants on the bottom and a blazer on top when you're Zooming with a client, who's gonna know?