How to Create Authentic Dental Practice Videos on your iPhone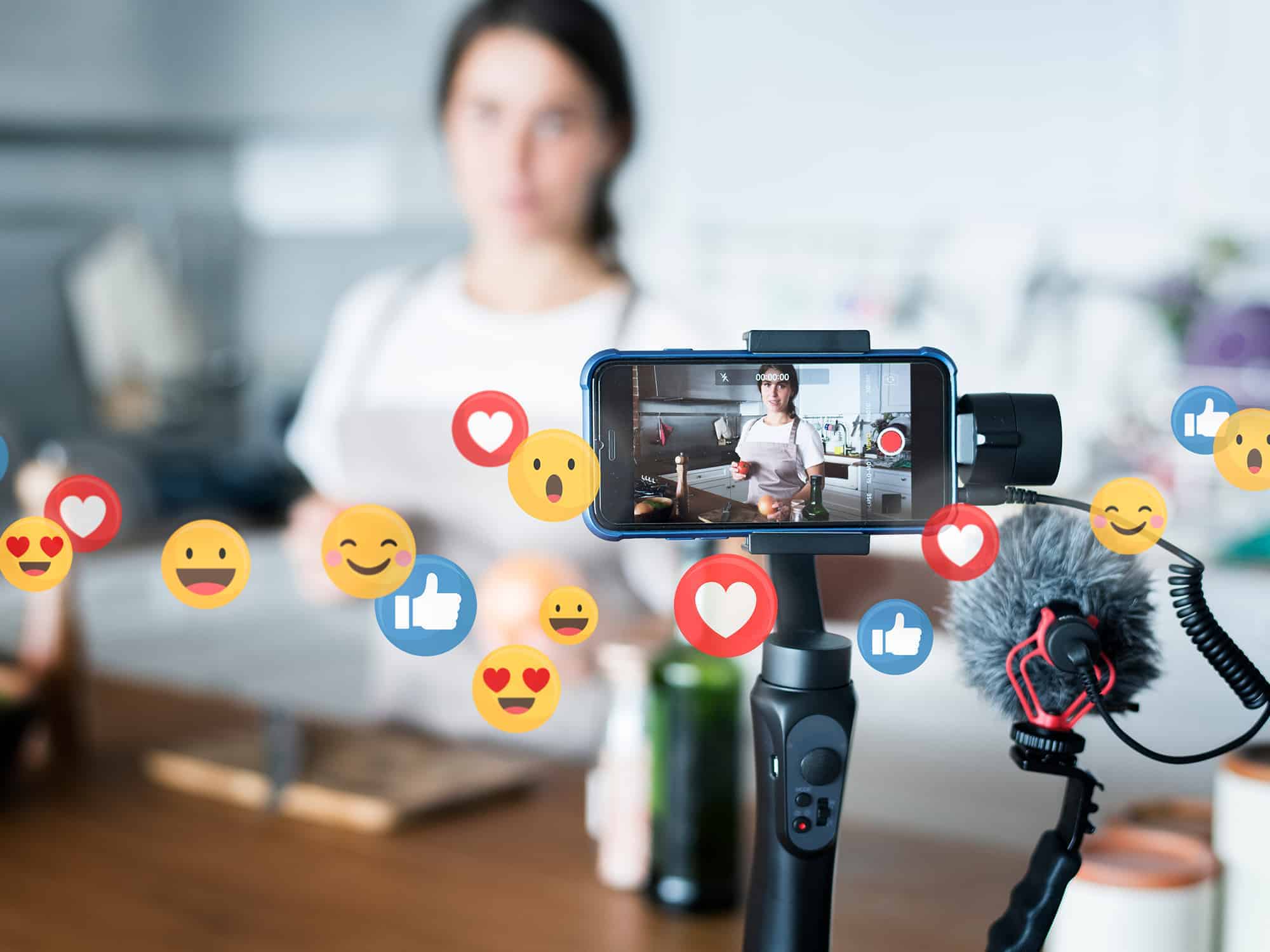 If you're not spending time creating dental videos, you're missing out on huge amounts of new patient search traffic. Did you know that 55% of all keyword searches return at least one video? Another 45% of adults watch at least an hour of video on Facebook or YouTube each week. And with YouTube being the second largest search engine, it's just a matter of time before we all stop reading and rely primarily on video.
So…what's stopping you from becoming the next star of the dental video world? I'm going to guess it's because you think you have to go all-in and spend a ton on video production, right? A lot of dentists think every video they release has to be highly polished and professional. If it's going on your dental office website, polished is better, but if you're going to use it on social media, all you need to be is authentic.
Be Yourself, Everyone Else is Taken
On social media, authenticity is key. Underneath all of the SnapChat filtered photos and perfect life posts that you see, people are craving an authentic connection. You are in a perfect position to provide what they need. Creating fun, interesting and real-feeling dental videos is a lot easier than you might think. 
Some Simple Equipment
Have you seen those iPhone videos people shoot as they're walking through the airport, talking to the world? Or the one shot from a computer that's lower than the subject's face, emphasizing their double chin and the bags under their eyes? Me too. It's not a good look. With some simple equipment, you can bring up the production quality of your videos in no time.
Invest in a table top tripod kit to make sure you can position your camera perfectly. We love this setup, because for a mere $27.15 you get an extendable tripod, the attachment to hold your phone, a dimmable ring light to make you look amazing on camera and a bluetooth remote to start and stop recordings. This is truly the whole package. If you're looking for something that's free-standing and doesn't require a surface to be set on, here's a standing ring-light kit, too.
Where to Shoot
With authentic dental video marketing, you don't need a studio. Just choose a space that is free from clutter, confidential patient information or charts, and intimidating looking instruments. It should speak to what a patient would see when coming to your office. Try a couple of locations until you find a spot where you feel confident on camera, the background isn't distracting, and you won't be interrupted by other team members or patients.
Should You Script?
For real authenticity, you don't want to fully script what you're going to say. First, choose a topic. I recommend something you're asked every day or every week, such as what to do in a dental emergency, how to brush a child's teeth, or why adults do need fluoride treatments. Come up with a few bullet points to make sure you cover everything, but when you look at the camera, speak from the heart. Tell your audience why you are passionate about your chosen topic, share the pain point it addresses (fear, cost, pain, time) and how you are the magical solution to their problems!
Don't Ramble
Depending on the platform you're going to show the video on, you may want to record several length versions of the video you're shooting. For Instagram, stay under 60 seconds – unless you're shooting for IGTV, which can take up to an hour of footage (not that you should record something that long!)
Facebook shows preference to dental office videos that are 3 minutes or more. Or, if you're really brave, you may want to opt for a Facebook Live video. I recommend waiting until you've practiced a few recorded videos before going Live, which is a lot less forgiving when you flub up. There are no second takes or editing, but your Facebook Live video is guaranteed to get more organic engagement than a posted, pre-filmed video.
Recording Quality
Ideally, you don't want to retouch anything. Focus on not having to retouch the videos at all. The more raw and authentic the video, the quicker your audience will connect with it. The more connections you have,  the more engagement you'll receive organically on social media. It's a win-win for you and your audience.
That's it. Now you know as much as everyone else who puts a dental video up on social media. The key is to just start. Don't wait until it's perfect, because it never will be. Remember, be real, and be raw. Authenticity will sell you and your brand in a natural way.
Still looking for more ideas to market your practice? Download the 2020 Dental Marketing Inspiration Guide for ideas on internal marketing, brand awareness, and new patients for every month of the year. If you're still stuck, reach out to our team and schedule a free consultation. We'll be happy to brainstorm with you!