Dental Websites for a Post-COVID World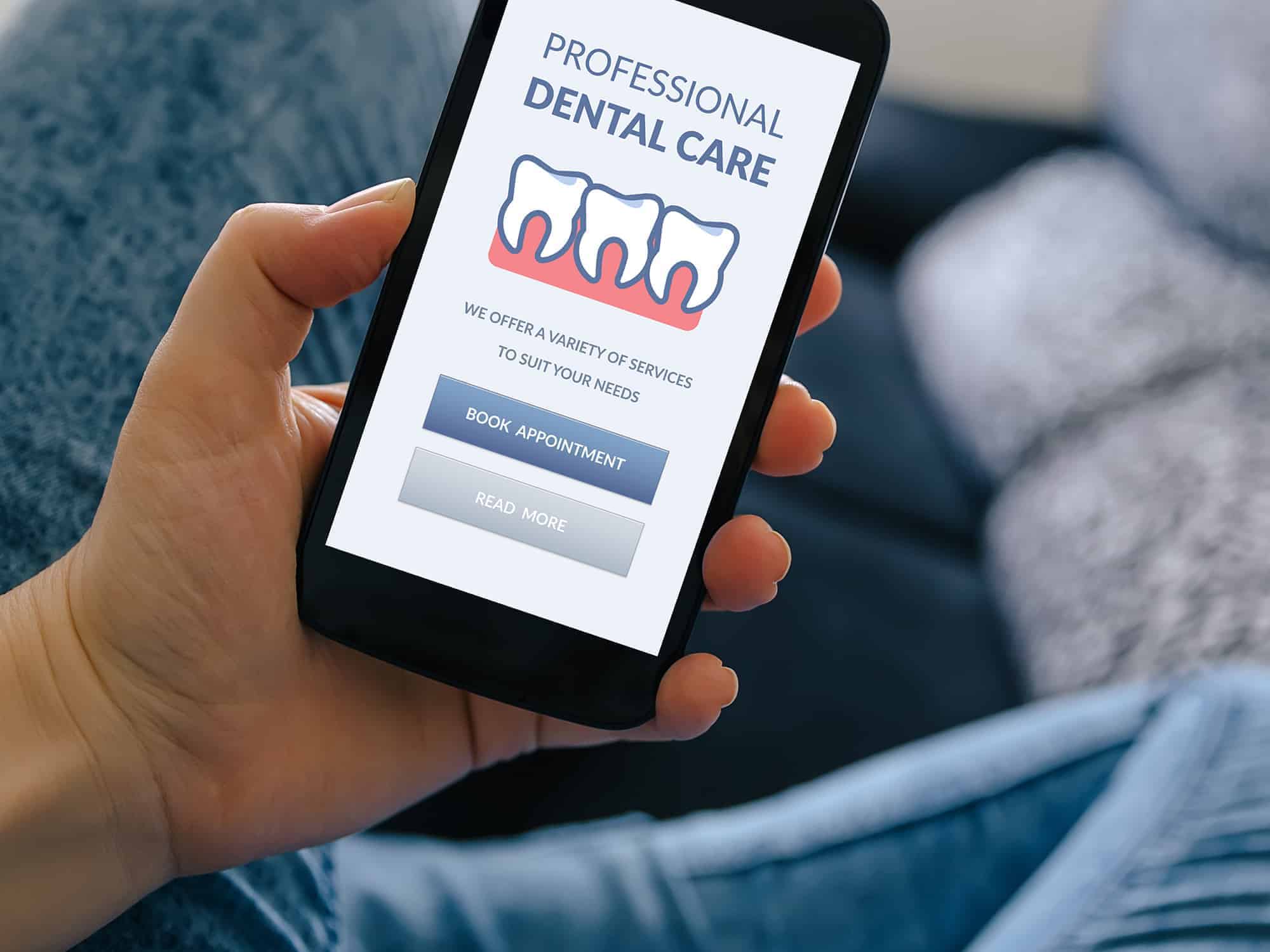 Your dental website is no doubt the foundation for your marketing strategy. In a post-COVID world, that foundation may need to be built stronger than before.
Dental consumer priorities have changed drastically over the past few months, and your dental website marketing that once generated a steady flow of new patient leads may be less effective (and maybe even turn some patients away) if you fail to adjust accordingly.
Update your text and visual content to be sensitive to the new normal.
Everyone's attention is hyper-focused right now on safety and infection control. With social distancing and wearing masks gradually becoming "normal," any content on your website that seemingly disregards heightened infection control can come across as inappropriate. That's not to say that you need to wear a mask for your bio photo, but any images or videos showing team members in close proximity to a patient without wearing the correct PPE should be replaced.
Make sure you have an infection control page.
Even your patients who previously had no hesitation about visiting your office will need to be reassured that it is safe to come in for treatment. If you don't already have one, add a page to your dental website with a detailed explanation of your upgraded infection control procedures. Include pictures and videos to make it even easier for them to understand the extreme precautions you are taking and how safe it is to get dental treatment.
Collect and display reviews to show that your patients trust you.
It may take more than a website description to convince patients that your office is the safest option for dental care. Use software like Swell or BirdEye on your website to collect and post testimonials from patients who were delighted with the level of care and precaution you provided. They will be far more convincing than anything you write yourself.
Allow patients to do more online.
People have adapted and found ways of doing everything online from working to grocery shopping to birthday parties. Even after safety issues subside, your patients will appreciate the convenience of being able to do more appointment-related tasks online, and anything that still requires them to spend time at your front desk may seem like a hassle, if not a health risk. Adding digital forms, secure bill payment, and online scheduling apps like LocalMed to your website will give your patients more control over their own dental treatment planning and can encourage them to be more proactive about their dental health.
Add a chat to answer questions.
As people go back to work, their schedules may be less flexible and finding time to call your office during normal business hours with inquiries may be a challenge. Having a chat feature on your website allows them to reach out to you any time of day. You can set up an automated chat bot to answer the most frequently asked questions or set an after hours response to request their name and contact information so you or a team member can respond personally as soon as you are able.
Educate patients about the need for dental care.
With tighter budgets, many patients will underestimate the importance of preventive care appointments and postpone them to spend discretionary income elsewhere. Use your blog (with some help from social media) to remind them that dental visits are always important, especially if they want to prevent more expensive treatment resulting from neglected care.
Promote ways you can assist them financially.
On the flip side of the coin, for patients weighing the need for dental care against its expense, offering ways to reduce cost or make payments more manageable can persuade them to keep showing up. Having a dental membership plan available through your website like Kleer or BoomCloud that patients can manage online provides a combination of cost savings and convenience they will appreciate.
Offer teledentistry.
The popularity of teledentistry skyrocketed during COVID-19, but it will continue to be a valuable tool for dentists long after dental offices are fully recovered and reopened. Making it possible for patients to log in to a HIPAA-compliant platform like MouthWatch through your website can expand the number of patients you can reach and simplify emergency calls.
Make sure your site gets found for the most important reasons.
Dental SEO is constantly evolving as it is, and there will be new search phrases gaining popularity that will evolve from the reprioritized needs of patients. Long-tail keyword phrases encompassing the topics of safety and affordability related to dental offices may start to generate more search volume.
All of this may sound like a lot of work for a website that seemed fine just a few months ago. But making these improvements can really pay big dividends in the form of more new leads and happier current patients.