Stop Sucking at Dental Social Media: Involve Your Team!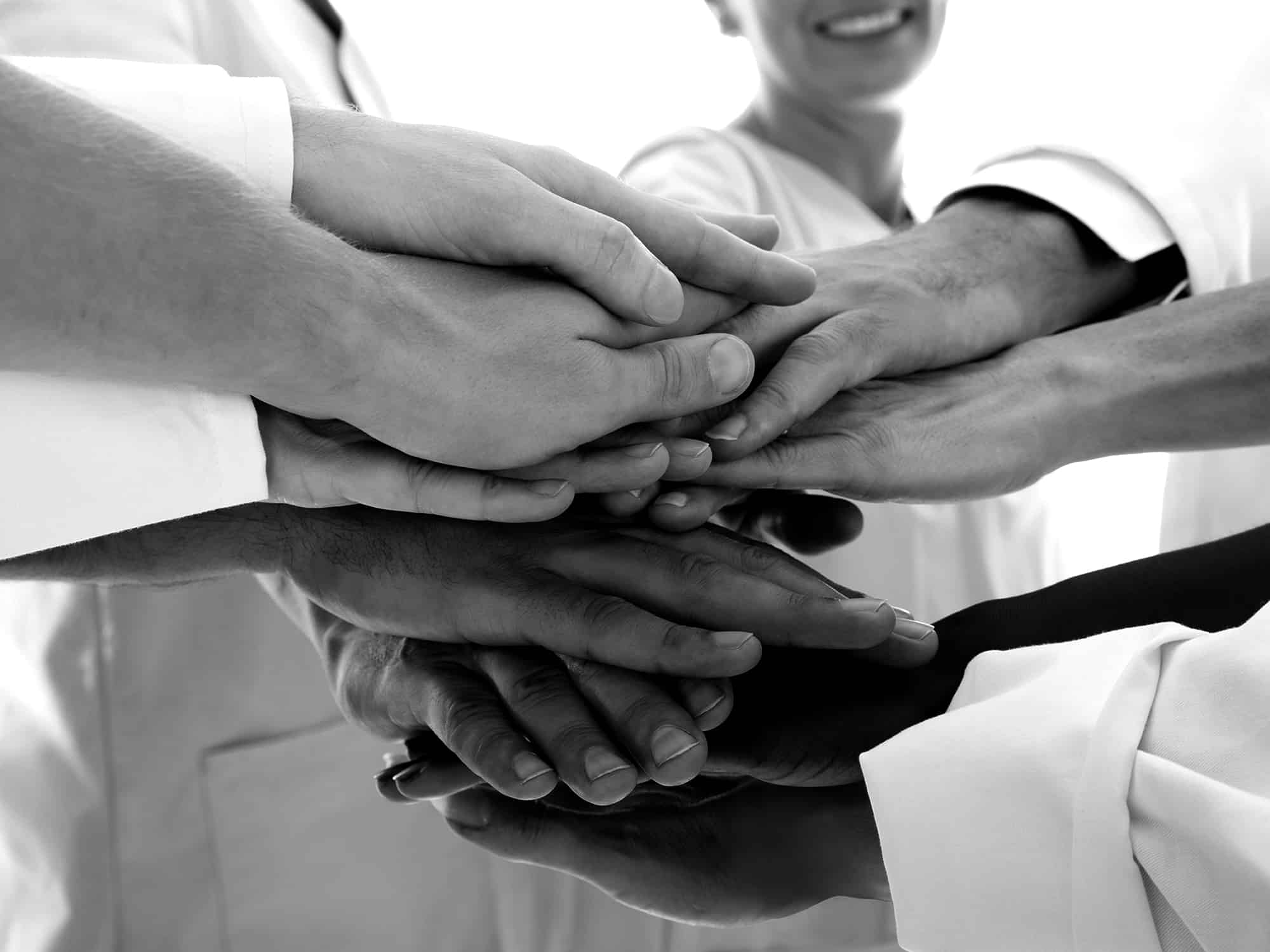 We love dental social media marketing so much. That's why a few members of our team recently trekked to Philadelphia for the Digital Marketing Summit on a continuing education quest. (Yes, there was a minor cheesesteak binge session, but there was also a major learning experience.) One of the commonalities peppered throughout the day was the importance of employee advocacy. Now, more than ever, it's becoming a key piece of successful dental social media.
Understanding employee advocacy is easy. The simple definition is when the people who work for you care enough about being a part of your team or organization, and they share it with the world. When they do it through social media, it can boost your dental PPC efforts in more ways than one. (BONUS: It also means they're excited and passionate about the work they do for you. Happy employees = Happy patients.)
Why Sharing is Caring, Simple, and Effective
Most of your team members (if not all) probably have a social media profile. They might even use outlets you've never even thought of or had any clue of its existence. Turning them into your biggest cheerleaders or brand ambassadors can make an impact on your business that's bigger than you think. This recent survey, devoted solely to understanding employee advocacy on social media revealed interesting revelations.
Surveyed firms reported measurable results in four key areas for internet marketing success:
1) An increase in web traffic visitors
2) Improved search engine rankings
3) More people are willing to download your online content
4) A decrease in company marketing costs
Who doesn't want a piece of that? (You know you do. Now, it's time to make your team want it too.)
I'm Excited. My Team is Excited. But What Do We Do?
With dental social media marketing, both you and your team will benefit because they'll be able to show their credibility as an expert in dentistry. How do you even know where to start or what to post? If you know us, then you know we've always got ideas. Here are a few to help your team get started today!
Employee Spotlight

:

Once a week, or once a month, post an employee spotlight. Use a personality-driven photo of the employee having fun at the office or even in their time off. Then, share something fun and memorable about your featured team member. Consider doing a fun questionnaire to help potential patients get to know your team on a more personal level. (Showing authenticity in your dental social media marketing

will resonate with people.)

Participation-Based Contests

:

Try creating a "ticket-based" system where employees get one ticket for every post they share or a ticket for every time they engage in a social post. At the end of the month, draw a name for a gift card to Amazon, Target, etc. 
Quick-Tip Videos

:

Ask the staff to participate in quick (60 seconds or less) tip videos to highlight a part of the dental process (cleaning, brushing, flossing, tools, technology, braces, etc.). Most employees want to feel included and are more likely to share something if they're directly involved, rather than a generic dental social media marketing

post.

Swag it Up

:

Purchase practice swag like company branded t-shirts, mugs, reusable water bottles, etc. Encourage your team to share photos of them having fun with their new gear.
Whatever you choose to do, make sure you're asking your team to help with your dental social media content. When you make it more of a requirement, people are less likely to participate. They want to feel some control and not pressured to do it because "the boss said so."
If you're ready to get your team on the brand bandwagon and boost your social media presence, don't go alone. Bounce some ideas off of one of our dental PPC experts. They can help steer you in the right direction. 
The time to get social is NOW. The Ultimate Guide to Social Media Marketing for Dentists is packed with tools, recommendations, inspirations, and examples of what, when, and how to post on social media.