Dental Facebook Posts: Should You Boost or Advertise?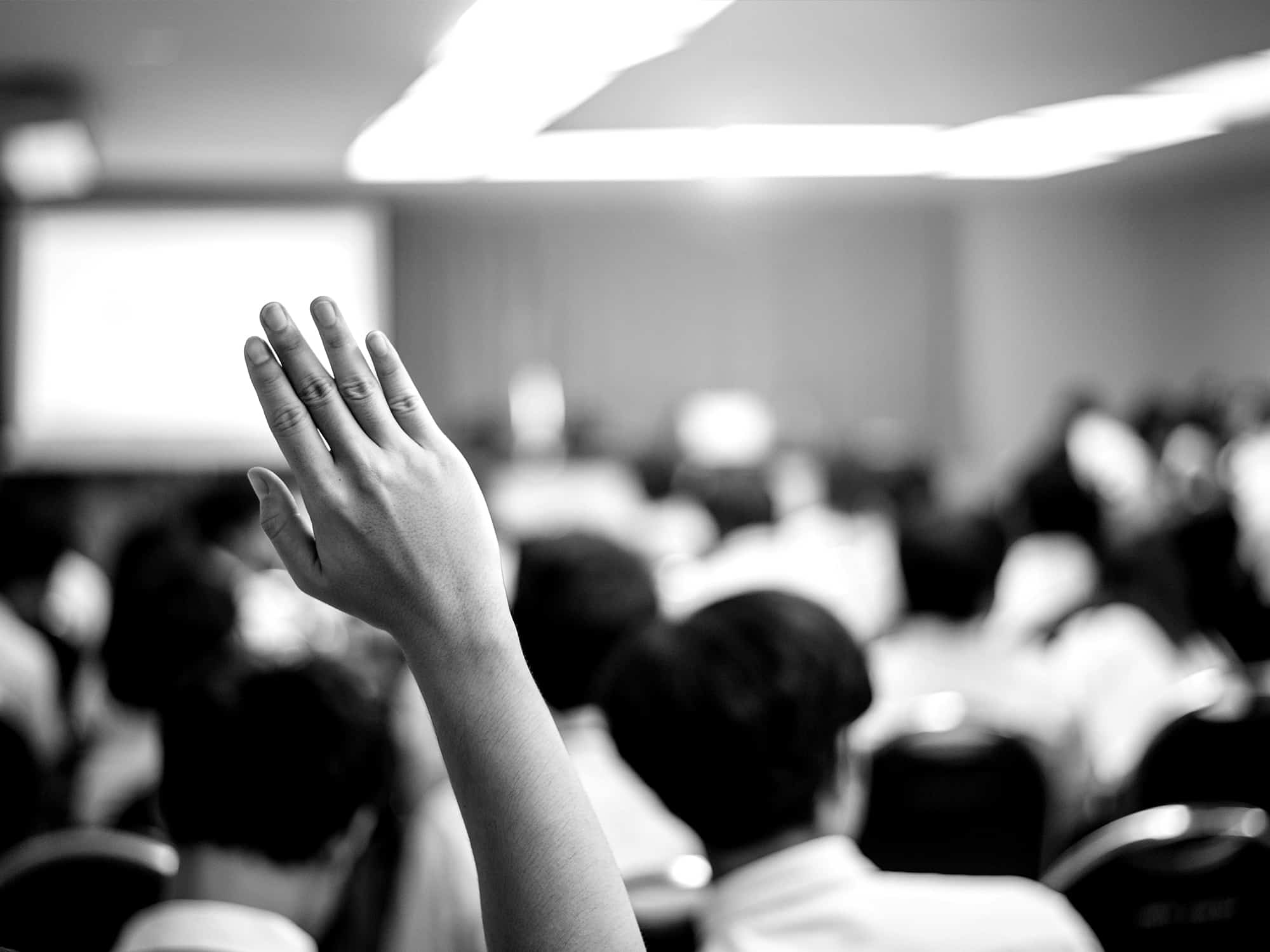 Look at you, taking the time out of your busy day to understand how dental Facebook posts really work. (Go ahead, give yourself a little pat on the back. We can wait.) 
The truth is, so many dentists and office administrators don't have the time to mess with Facebook or even care to learn more about the big benefits of social media for dental practices.
Not you. You're different. You know that understanding the difference between a boosted Facebook post vs. a Facebook ad can actually impact and even increase your dental marketing efforts and new patient numbers. (Now, that's a big deal.)
Boosted Dental Facebook Posts vs. Facebook Ads… Yes, There's a Difference
Social media marketing for dentists typically starts with a simple Facebook post. Celebrating a team birthday this month? Snap a photo of the party and post it. Considering running a contest with a cool grand prize? Announce it to your followers on Facebook. 
Boom! You're in the game. You're on your way to making Facebook a useful tool that helps you increase your brand awareness, manage your reputation, promote your office, and improve patient retention. 
Understanding Boosted Posts
So, you created a post and people went wild over it. The savvy post had people talking, interacting with your office, and sharing it with their fellow Facebook friends. This is where you want to consider a boosted post.
Facebook sees boosted posts as a type of ad that you create from posts you've already created for your dental office. (Like the one you just posted that created a buzz with your followers and friends.)
Because so many people liked and shared your post, giving it a boost could help you get even more people to react, share, and comment. Potential new patients could take notice too, becoming more interested in your page and your business. They might even start following you!
Creating a boosted post is easy, relatively inexpensive, and an excellent way for you to dip your toes into the dental Facebook pool before diving all in. We've got a tutorial that breaks it all down step-by-step, zero confusion.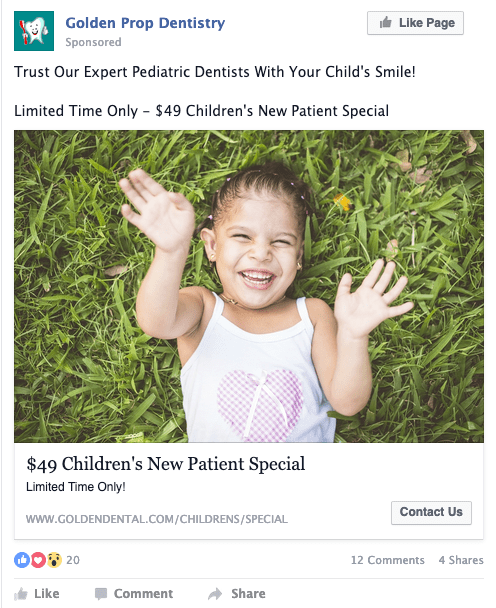 5 Reasons to Start Boosting Your Dental Facebook Posts
It's relatively quick and easy to boost a post that is already performing 
Facebook has some restrictions, but you have more freedom with boosted post content
You know this post is already getting attention – boost it to extend the reach
Boosting posts costs less than creating an entire Facebook ad campaign
You can target your audience, so you know exactly who you'll be reaching
Check out what a boosted post looks like on Facebook. (Look familiar? You've probably seen them before and never even knew it.)
Understanding Facebook Ads
Facebook ads are similar to boosted posts in many ways, especially because you can precisely fine-tune an exact target audience and budget. One of the biggest differences between a boosted Facebook post and a Facebook ad boils down to strategy. 
Facebook ads for dentists are generally part of a much broader campaign (i.e., cosmetic dentistry, implants, etc.) and a long-term marketing plan. Facebook ads are created a bit differently than boosted posts. Using Facebook's Ad Manager, you'll get a veritable all-you-can-eat buffet of customizable solutions for who you'd like to target. Facebook can even estimate how many users will fall into your target audience. You can narrow down who sees your ad by focusing on specific factors such as: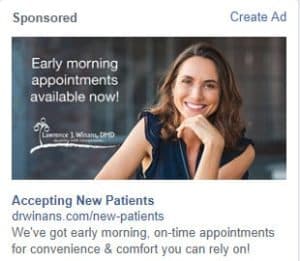 – Age
– Gender
– Relationship status
– Location
– Job title
– Income
– Purchase behaviors
– Personal interests and hobbies
Here's an example of a Facebook ad. (We know you've seen these before.)
Boosted Posts vs. Ads (Gimme the Bottom Line)
The bottom line is this: Boosted posts are an easy way to get page likes, comments, shares, and improve your brand awareness. Facebook ads work as part of a dental marketing campaign optimized for website or landing page conversions, calls to your office, and more.
Questions? Curious? Talk to a trusted dental marketing expert (like us) and find out how easy it is to add dental Facebook posts or ads to your marketing plan. Being active on Facebook and having a presence people recognize is important because it benefits your brand and opens up new possibilities to help you grow. 
The time to get social is NOW. Download what people are calling their 'new favorite marketing tool.' Our free Social Media Ideas For Dentists guide is packed with tools, recommendations, inspirations, and examples of what to post on social media, when, and how.