Your Dental SEO Sucks and Other Unsolicited Email Hysteria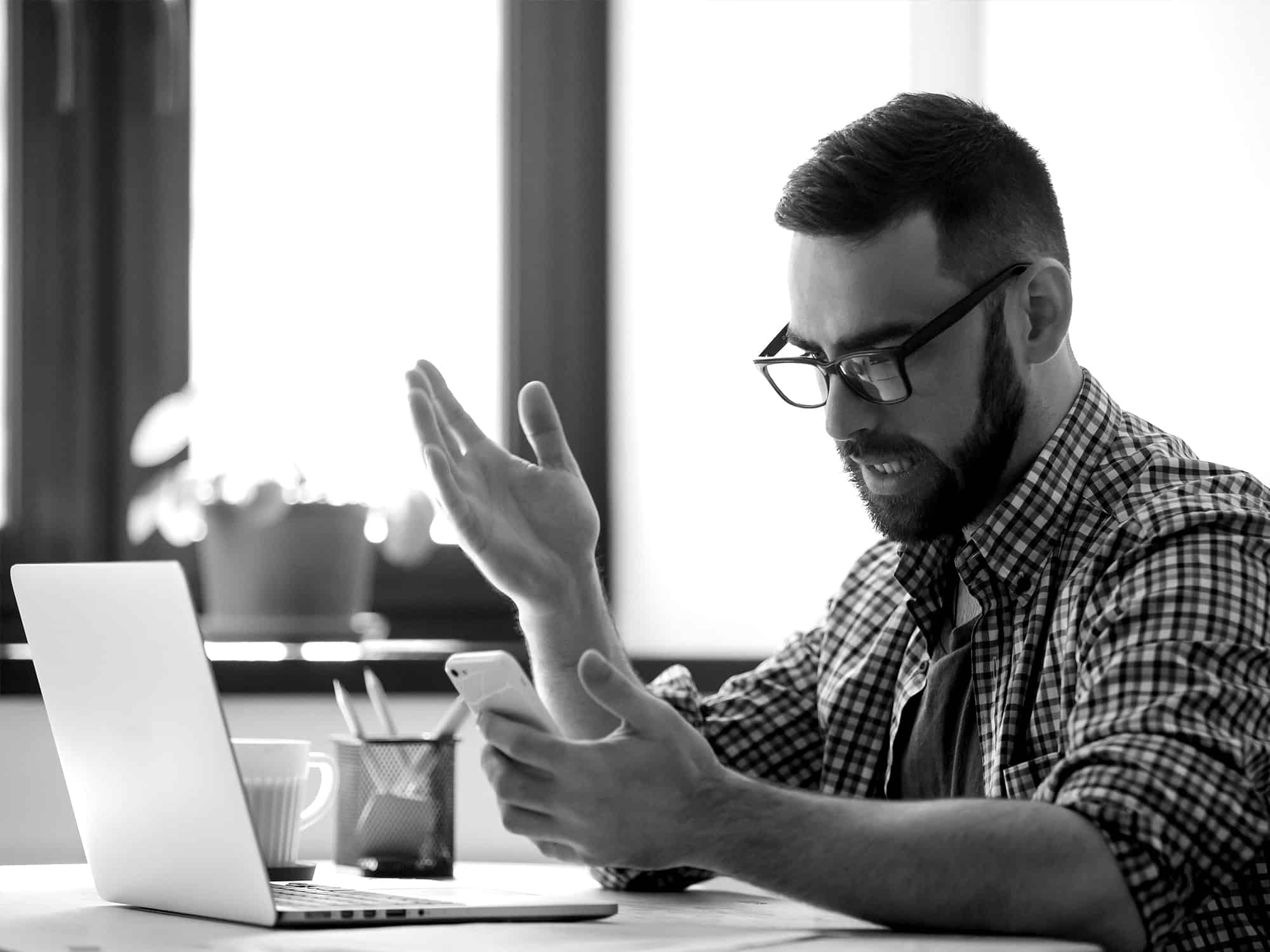 Dental marketing has become a highly competitive business, but dental SEO…look out. It's absolutely cutthroat. When business gets slow, the poachers come out and start offering free, unsolicited advice about how to improve your dental website's SEO.
I'm going to let you in on a little secret.
The majority of those emails are mass produced, automated bulls**t.
99 times out of 100, there is no real human who reviewed your site, created a proper and thorough analysis, and decided out of the goodness of their heart to help you improve your website rank. You are just one of thousands of dentists receiving the exact same email.
Are you REALLY doing everything I pay you to do for dental SEO?
The goal of these emails is to induce panic. And believe us, it works. When these bots start sending these spam emails, we get worried calls from clients. They'll forward us an email from a spammer that says how utterly horrible the SEO is on their dental website. They want us to verify if any of these claims are true. We know that what doctors are really asking is: "Are you really doing your job? Are you costing me opportunities for new patients?"
Fair question. After all, you didn't go to school to do SEO. Dental website search engine optimization can be absolutely baffling to an outsider. It's hard to distinguish the good witches from the bad witches.
Here are a few easy ways to tell if the next unsolicited poacher email you just got is spam:
The sender's email address is a gmail, yahoo, msn or similar email provider.

The sender includes a free SEO analysis that they have already completed and attached, just for you.

The email includes helpful reference tools so you can "validate" the claims the sender is making.

The sender promises #1 ranking for your website.

The email has spelling errors or bad grammar.
The sky is falling
Here's an example of the type of email you might receive:
"RE: Google Manual Action Penalties

Hello!

Hope you are doing well.

I discovered some major issues in your website which might be the cause for the Google Penalties and poor search rankings of your website:

* Your website has different adverse technical errors such as dead links, HTML errors, lost image alt tags etc. You can verify this by searching your website URL on validator.w3.org, brokenlinkcheck.com, feedthebot.com/tools/alt

* I found that there are various 'bad' links pointing to your website. You can confirm this by searching your website on the key search engines search boxes – Google, Yahoo & Bing. Simply search by entering your website URL.

* The number of quality and/or commanding Back links related to your website is very low. You can confirm this by simply visiting ahrefs.com

* Duplicity in the contents has been found which can be negatively affecting your website search rankings. You can simply verify this at copyscape.com."
Sound familiar? If you've gotten one, you're not alone. We're also here to tell you – send us all those emails. We welcome them! There is nothing more important to us than an educated, informed dentist.
We regularly hop on screen share meetings and show our doctors how we have optimized their site, how we prevent hacking, why blogging is so vital, and how we keep their directory listings up to date and consistent. By the end of the call everyone is breathing a little easier and there's one more doctor on their way to understanding dental SEO.
So the next time you get one of these panic inducing, "the sky is falling" type emails, you'll know to hit the spam button and ban those poachers from your inbox. And if you're not quite sure – whether you're a GPM client or not – send them to us. We'll happily explain the mysteries of SEO for dentists and reveal those spammers for who they really are – the boy who cried wolf.