The Single Most Important SEO Change for Dental Practices to Make in 2020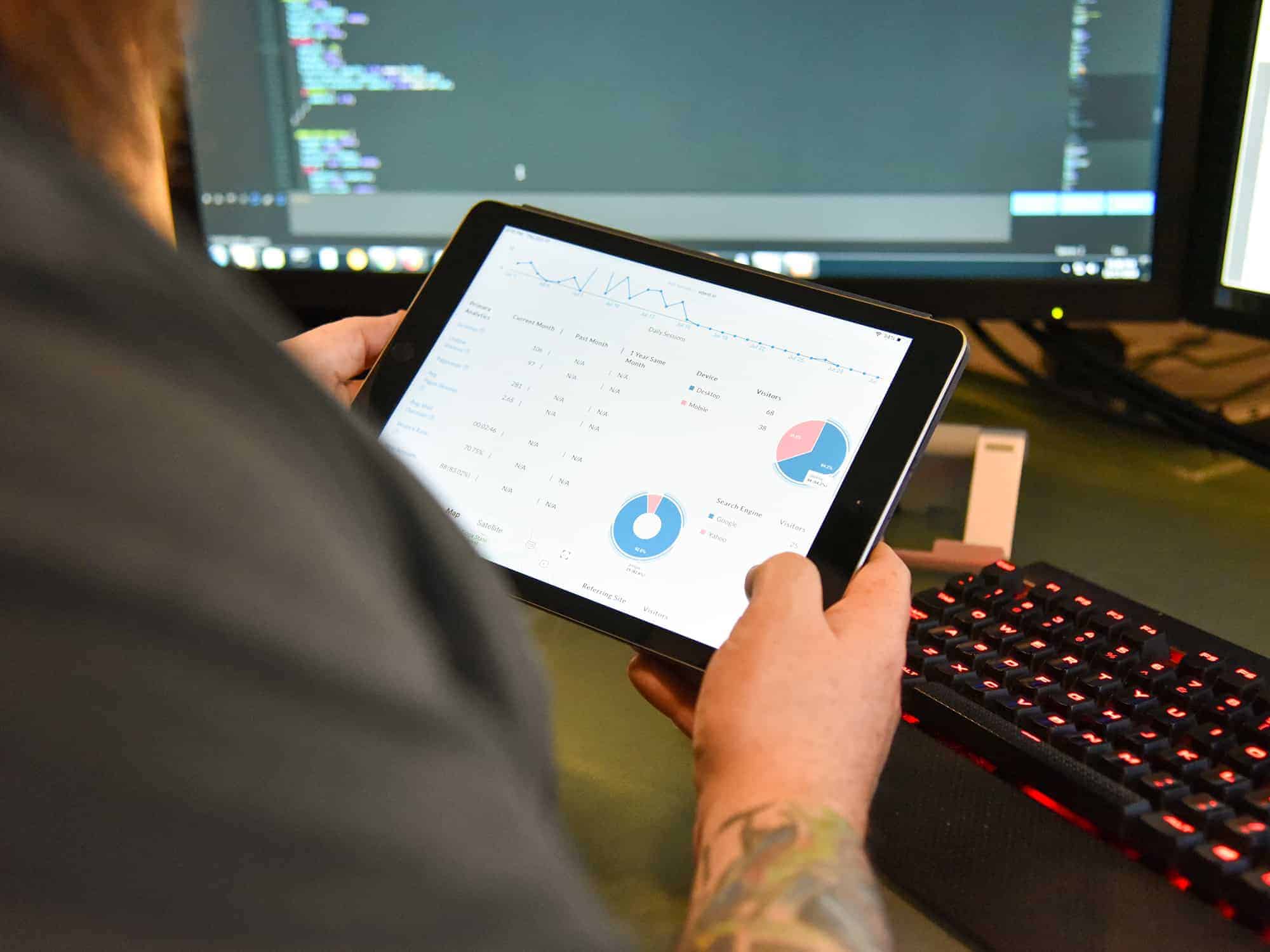 Last week I had some serious catching up to do on all the "Most Important SEO Trends for 2020" articles that piled up on my reading list throughout December. So I found a nice, quiet place, popped in my earbuds, hit play on my Spice Girls Greatest Hits playlist (don't judge) and got down to it.
Twenty-three articles later, I have a clear picture of what dental practices like yours should be focusing on in 2020. So if you "wannabe" on the first page of Google (and don't want to read that many articles), I can sum it up for you.
In my opinion, there is really ONE fundamental change you need to make to your dental SEO strategy this year. Ready? Here it is…
STOP trying to think like Google and START thinking like your patients.
Don't believe me? Ask BERT. (And no, not the yellow muppet.)
For the past couple of decades, we humans have been trying to figure out just how Google thinks. But, as it turns out, all that time Google was secretly learning to think more like us. And in 2019, the search giant came a heck of a lot closer with its latest algorithm release.
BERT (short for Bidirectional Encoder Representations from Transformers) is a neural network-based technique for natural language processing pre-training.
According to my trusty Programming-Geek-to-Plain-English Decoder Ring, that roughly translates to the following: Google can now interpret the context of the words we use to search, better understand what our intent really is, and give us more meaningful results, particularly when it comes to longer, more conversational queries.
So, does that mean you, as a dental practice, should try to "optimize" for BERT? No, and actually the opposite is true. The algorithm is designed to understand natural language, so just keep on generating real content for real people.
What it does mean is that in order to future-proof your dental SEO, you'll need to deepen your understanding of what information your audience is looking for as they travel through your dental marketing funnel and what their intent is when they are searching. Think about what they want to know "now," and what they'll want to know "next."
So tell me what you want, what you really, really want.
I doubt the Spice Girls were talking about SEO for dentists back in 1996 (note to self: maybe it IS time to update my playlist), but understanding exactly what information people really (really) want when they search is the approach you need to take with your website and blog content. There are three primary types of intent that will bring people to your dental practice's site.
Informational searches
Ranking for informational queries can be tougher than a two dollar steak, but they are also the first opportunity you'll have to say hello to your future patients. Search phrases like "how long does it take to whiten teeth" indicate that the person may be in the early stage of their journey toward becoming your new patient. They want to know more about a topic, but aren't ready yet to find the right provider for their solution. Answering their questions can make a better first impression than a pearly white smile.
Even though there are already pages and pages (and even more pages) of search results out there for just about any topic you're even considering answering on your website, the deeper you dig into the user's query intent and the more specific you are about providing an answer, the less competition you'll be up against and the more likely you'll be able to swim upstream in the rankings.
Once you do manage to zero in on a topic, you need to be certain that you have high quality content. If users come to your page and do a one-eighty, that's a strong signal to Google that what you're offering doesn't really provide any value, and your search position will nose-dive as a result. In-depth blog articles and informational videos can give your page some much needed stickiness and boost its perceived worth.
Transactional searches
Transactional queries like "cosmetic dentists near me" indicate that a person has some interest in visiting a dental office, even if it's not necessarily yours. At this point, they're essentially window shopping and checking out which dental practices are in their area, so you'll want to focus on local search optimization. Being properly set up under Google My Business is the most important step, but numerous other dental local SEO factors come into play as well, including inbound links, reviews, citations, social signals, page speed, and more. (Oh, and please don't forget to optimize your site for mobile!)
Navigational searches
Navigational searches occur when a user is looking for a particular website. "Youtube" and "facebook" are the two most common navigational queries. (And yes, people do Google "google." It's number five on the list.) If people are unsure of your dental office website's address, or just too plain lazy to type ".com," that means they are at least familiar with your dental practice or may, in fact, already be a patient.
In these cases where they are singling you out, just make sure you rank highly for your own practice's name. Navigational queries are the lowest hanging fruit to rank for, but don't take them for granted. Google shortens the first page of navigational search results from ten down to seven items (don't ask me why, it just does), which makes it even more important for your website to be at the top of the list.
Going back to the basics strengthens your foundation.
I can't tell you whom that quote originally came from, although I'm 99% sure it wasn't any of the Spice Girls. Regardless, keeping up with the latest SEO trends is always important, but strengthening your basic SEO and building a solid foundation for your overall online search strategy is even more crucial.
If you're not sure if your website passes the test for the most critical SEO factors, do yourself a favor and download our free dental SEO evaluation checklist today. You can thank me later. Girl power!