4 Easy Dental Blogging Tips For Better SEO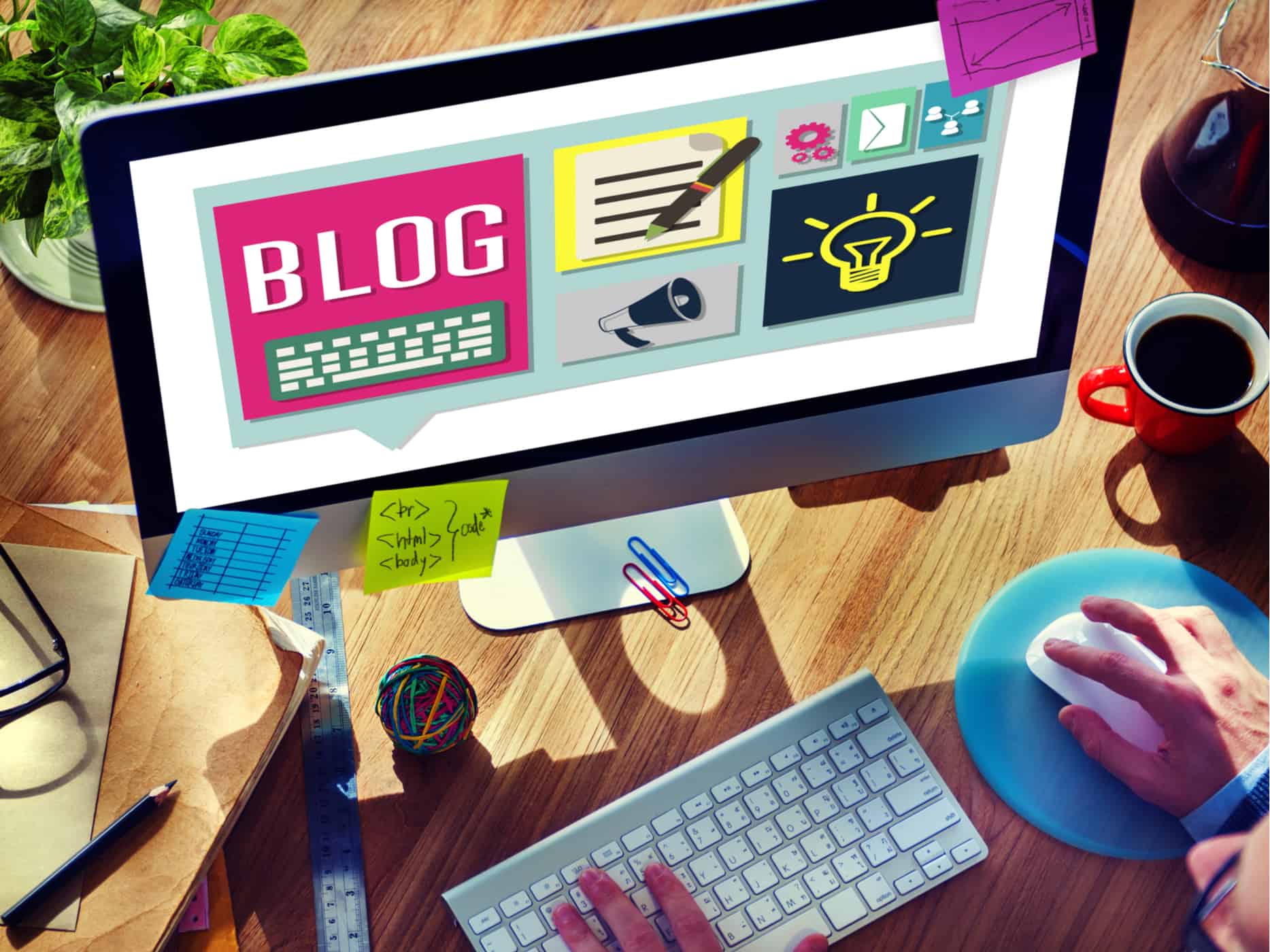 Dental blogging can sometimes seem time consuming, difficult, and about as daunting as climbing Everest, running a marathon, or getting to the center of a Tootsie Roll Tootsie pop. But it's also one of the best ways to keep your dental SEO healthy when patients search for a dentist in your area.
Want to simplify your blogging while still being effective? Here are four easy-peasy dental blogging tips that will help you (and your SEO).
1. Keep it interesting
You're an expert in your field, right? Remember that Joe Regular who finds your dental office website is probably not.  He doesn't want to look up terms like Caries Lesions and Endodontic and Periodontitis. He is too busy binge watching Ozark.
The average internet user has a 500-word attention span, so keep your posts under 500 words.
It's alright to blog about things that aren't directly about dentistry. In fact, mixing things up with non-dental content can keep your blog more interesting. Consider doing a weekly spotlight on Glenda the hygienist (or her cats, children, or turtles), or sharing pictures of staff Halloween costumes, staging candy-cane-eating contests (new patients, nudge-nudge), or brag up your staff philanthropy any time your practice participates in a 5K for a cause.
Here are some questions to help you drum up other ideas that will help your dental seo marketing. 
What would your brother-in-law like to know about your practice? (Other than your accounting)
What makes your practice different from others? (Do your hygienists wear bells?)
What inspired your in-office décor? (Please, please say Muppets)
Are there any interesting advances in dentistry that you're recently able to offer your patients? (Two words: robot teeth)
Which of your patients have undergone the most drastic change; do you think they would agree to be interviewed and photographed for your blog? (Everyone will say yes. People love to be online, especially if they don't have to put themselves there)
What do you like to do in your free time? (Bridge? Baking? Expert ventriloquism?)
2. Looks matter
Nothing drives traffic away from your site faster than a huge block of text. Well, that might not be strictly true. You could do it faster with popups and "You've Been Randomly Selected!" surveys.
But still, try to keep plenty of "white space" to keep your page from looking overstuffed and keep it visually interesting. Here are some ways to do that:
Use headings to break up the text. Make them witty and unexpected! (But skip the exclamation points.)
Vary sentence length and limit paragraphs to three lines. If your post is 300 words or more, use more than one image. Think of images as illustrations, or bait to keep your reader going.
Choose relevant, professional-quality images.
A way to get sucked down an internet rabbit hole for a couple hours, and to find great free images for blogs, is Flickr. They've got a whole section of Creative Commons Attribution-Only licensed images which means, as long as you give the photographer credit (by linking to his or her Flickr page in the photo caption), you don't have to pay to use the image. If you're a fan of the weird, macabre, or vintage, an excellent source is The Public Domain Review. If you'd rather, there are also relatively low-cost image archiving services like PhotoBucket and Shutterstock.
3. Be creative
There's no idea too zany for a blog post. Just keep it PG-rated (or tamer) and reflective of your practice, and you'll be in good shape. Titles matter in dental SEO, so write snappy titles that accurately reflect the content of your post. List posts are popular, so a title like,
10 Everyday Ways to Stop Cavities,
is better than,
Learn How To Take Good Care of Your Teeth.
Think about your voice. Try to write as if you're talking to your best friend over lunch, or gossiping with your mom about your sister's husband. One of the best dental blogging tips you can get is to try to keep your posts simple enough that an eighth grader (on the honor roll) could read and understand easily.
4. Timing is everything
Trust me, unless you only want insomniacs and vampires for patients, avoid posting between the hours of 8 p.m. and 9 a.m. You want to post and share your blogs at high web-traffic time. That means from 1:30 – 3:30 p.m. on weekday afternoons. When people are slacking off at work (yeah, we know).
Blog on a schedule. It's smart to develop a blog calendar where you select topics ahead of time and always post on the same day (or days) of the week—especially if more than one person will be contributing to your blog. I like to color code mine.
Prepare a couple months' worth of posts before you get started, so if your practice floods, you find that you are able to fly barefoot over China wearing a top hat and a monocle, or you get a puppy, and you don't have time or brain space to write posts, your blog will still run smoothly. And if these dental blogging tips still aren't enough to convince you to do it yourself, call the team at GPM. We're experts at SEO for dentists and we'll be happy to do it for you!
Does your dental website play nicely with Google? Find out for FREE.