Be A Leader of the Pack: Optimize Your Dental Practice's Google My Business Profile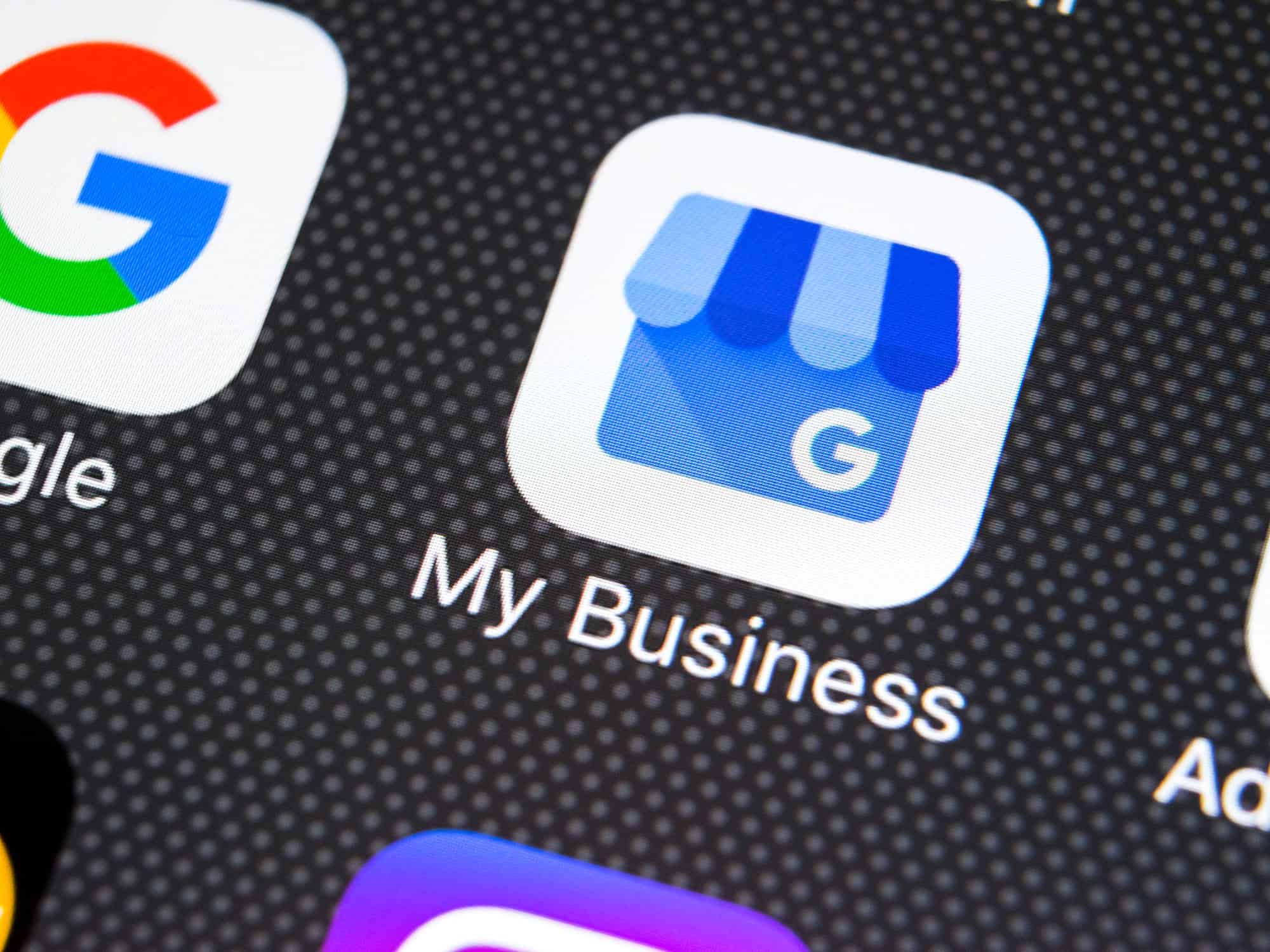 If you've ever done a Google search for any kind of business near you, you've seen the "Google Local Pack," or box of local businesses best matching your search criteria. Below is an example for dentists near our headquarters.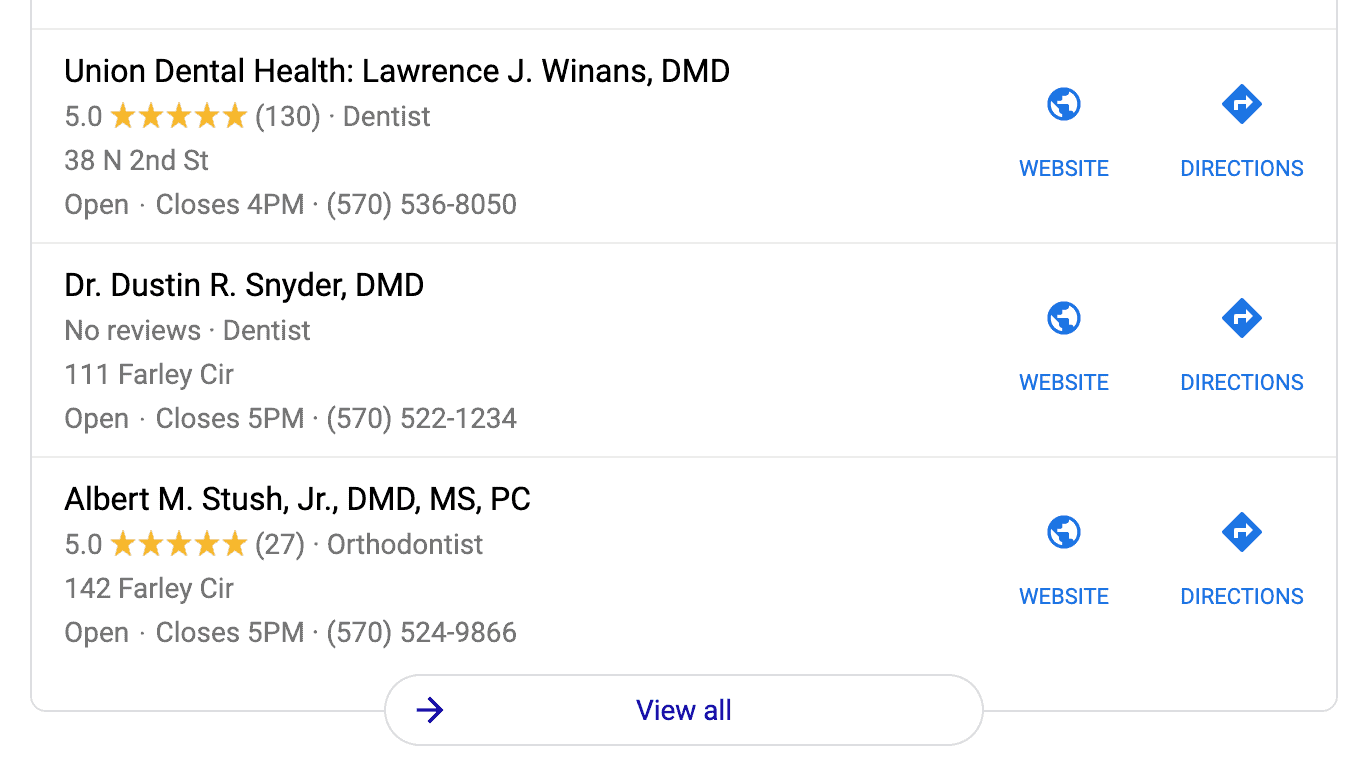 If you recall, those boxes used to show more businesses (usually 5-7). But Google decided to give it less space on the search results page, so today it is limited to the top 3 (not including paid listings). That means getting into that coveted "3-pack" is more challenging, but you can greatly improve your chances by making the most of your Google My Business profile. 
Optimizing Google My Business for Your Dental Office
Obviously, your Google My Business listing is going to be a primary source of information for the ranking algorithms to decide if you should be one of the top local search results. That's why optimizing your listing is extremely important for your dental PPC. 
Beyond the basics (name, address, phone, website, and hours) you also need to put some thought into the following sections and opportunities to tell more about your business.
"From the Business" Description
To clarify, this is not the short description that appears near the top of your Google My Business page. (That short description is generated by Google and you have no control over it.) Your self-written description appears near the bottom of your page, beneath your Reviews section. This is where you can add some personality and introduce yourself to searchers. To make the most of it, do the following:
Share your most important information up front, within the first 250 characters. You have another 500 characters to work with after that, but they won't be visible without clicking the "More" link.

Use the same keywords people use to find you online.

Don't waste this space by repeating information that is already included somewhere else on your page. Identify what needs to be said that hasn't been shared already. Content from your dental website can be used here to help people understand who you are and what makes you different from your competitors.
Business Category
Not to sound obvious, but for most dental practices, it makes sense to select Dentist as your primary business category. Then, depending on your specialty, you can add additional categories such as Cosmetic Dentist or Pediatric Dentist to zero in more precisely on what you do.
Services
Once you have your categories selected, you can specify services you offer. Some are automatically suggested as options to choose from (like Tooth Whitening), but you can also add your own custom services.
Attributes
Under the Info section, you can add Attributes to provide additional information about your practice and how you serve patients. Worth noting is the Health and Safety section, where you can share the new protocols you are following related to COVID. You can also add teledentistry as a Service Option if you are currently offering that to patients.
Photos
Online searchers are 35% more likely to click through to your website if you include photos on your profile page. (If you want to take it to an extreme, a study by BrightLocal showed that businesses with more than 100 photos received more than five times as many phone calls and 10 times more clicks to your dental practice's website than the average business.) Update and add photos frequently to show Google that you're engaged. Also keep in mind that anyone can add photos to your listing, so try to retain as much control over the overall quality as possible.
Questions and Answers
This isn't done through the Google My Business dashboard, but you can go to your profile page and add your own commonly asked questions and answers (or answer real questions posted by visitors). Remember that people will sometimes move on to one of your competitors rather than reach out to get an answer from you, so it's better to try and anticipate and answer their questions up front. 
Google Reviews
Getting a good number of reviews is also important to boost the local search engine rankings for your dental website. Not only do they affect whether or not you'll make it into the  local 3-pack, but your star rating also appears within your listing, which will greatly influence whether or not people click on your link. Make every effort to get as many 4 and 5 star reviews as possible, since more than half of people reading your reviews will pass you by if you have a rating of 3 stars or lower.
Have you checked your dental SEO (Search Engine Optimization) for your website recently? There's a lot that goes into achieving SEO success, but we have a helpful self-evaluation checklist featuring the six key factors you'll need to succeed. Take the free quiz and see if your website passes the test.