Want More Professional Dental Referrals? Three Tips For Success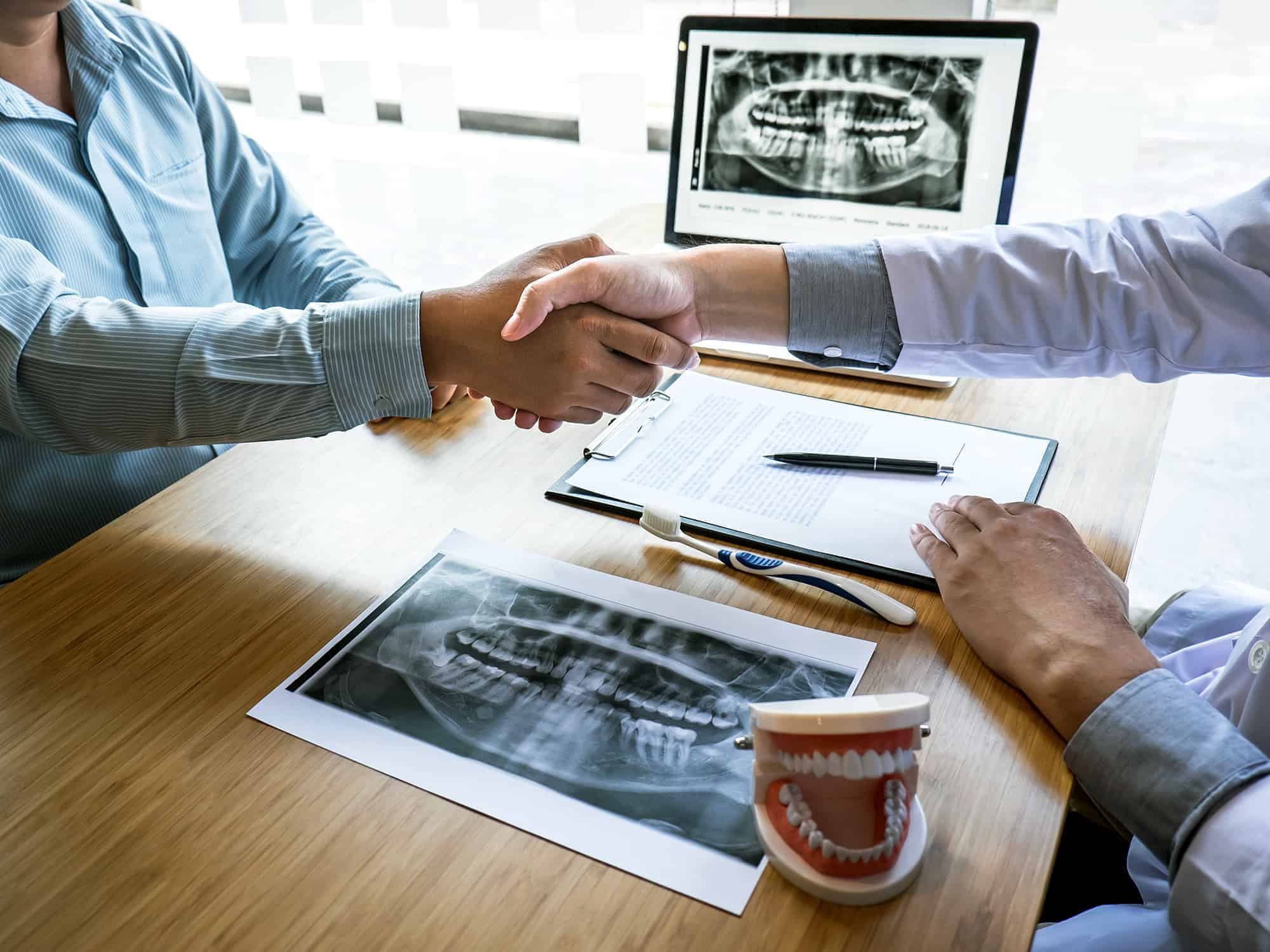 Ask any general dentist their top five biggest annoyances in the office and you're likely to get a list that looks something like this:
Patients who LOVE to tell you how much they HATE to see you
Cell phones. Like for real, is it bionically attached to their hands?
Patients who whine about the cost of treatment while simultaneously bragging about their new luxury car or upcoming exotic vacation
Overly dramatic reactions to the intra oral camera, topical anesthetic, high spots and other minor issues
Faxing records, copying x-rays and other associated tasks involved with maintaining professional referral relationships
A smooth, interconnected relationship between a general practice and a specialist can result in more referrals for both offices, greater patient satisfaction, and improved treatment plan acceptance. It's a win-win for everyone and should be part of any dental marketing strategy. So why does it seem to be such a challenge to get it right? We have a few tips to improve the process for everyone involved.
Specialists aren't the only ones with referral pads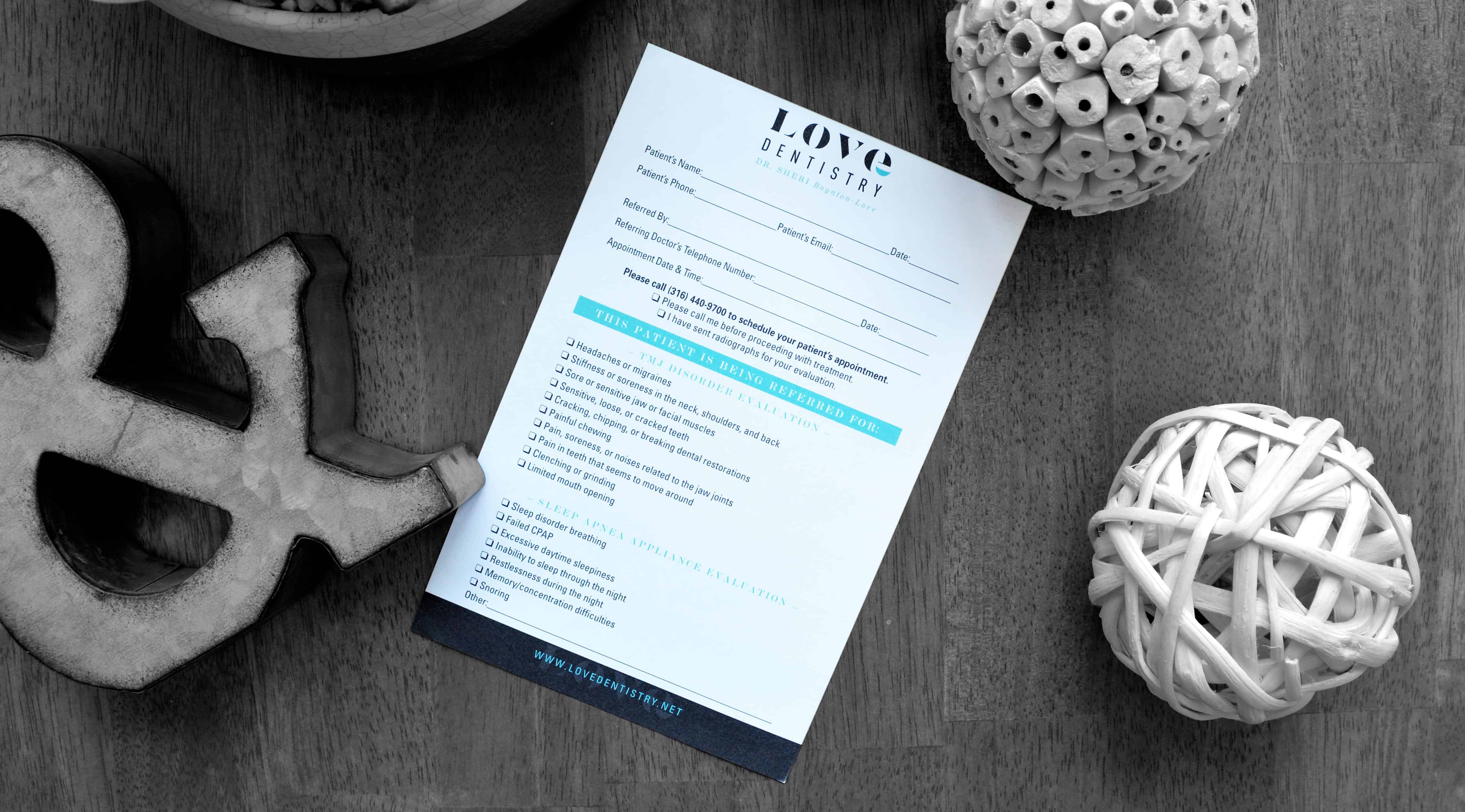 If you're a general dentist with a passion for sedation, cosmetic dentistry, implants or other specialty procedures, you should be actively facilitating referrals with other GP's and specialists. Just like the oral surgeon you refer to gives you a referral pad, a general dentist who wants more specialty procedures should have their own custom dental referral form. Referral sources will take you more seriously and you'll look like a professional.
Nurture those referral relationships
Not sure how to get these dental referral pads in the hands of referring doctors, or how to facilitate those relationships? Christina Sarge, one of our seasoned dentist marketing strategists, believes the key to building better referrals lies in consistency and having the right person in charge. Here's her step-by-step guide for building and maintaining referral relationships.
First, identify the list of doctors who are already referring to you. This is your priority list and you want to keep nurturing these people.  

Next, identify who you want to get more referrals from. Do you have a few stragglers on your list, or do you need to create a list of new opportunities. If you do, make sure to visit the websites of the doctors you are targeting just to make sure they don't offer competing services.

Put your contacts in a spreadsheet – Practice name, doctor and office manager names, contact info, and dates for scheduled visits.

Now it's time to go visiting! Christina recommends you dedicate time every week to visit several offices, at least 2 a week. Plan your schedule so you know who you'll be meeting with each week – this will hold you accountable to doing what you promised yourself would be accomplished.

No matter who you go to see, know that there is no need to call ahead. Think of your first visit as a cold call. Don't be offended if the doctor doesn't have time to meet right then; after all you likely don't have this time available either when reps come to your office. Your mission in this first visit is just to make a connection. Say to the front office, "I know I'm just stopping in and Dr. X is busy. I just wanted to introduce myself so you had a face to go with a name when I call about a referred patient. I would love to schedule time for lunch so I can learn how I can be a resource to your doctor and your patients."

You're probably wondering if you could just skip the personal visits and simply make a call. Sorry, but personal visits are more effective than calls simply because the front office gets a ton of solicitation calls, and you would be just one more. It's easy to blow off a call, and a lot harder to do that to the person standing in front of you.

Remember, your goal is not to sell yourself. It is a chance for you to learn how you can help them. Give what you want to receive, and the law of reciprocity will kick in, returning new referrals back to you.

When you meet with this colleague, learn what services they provide and how you can fill the gaps for patients. Be as open and accessible as possible – remove the barrier of the front desk and share your cell phone number. Ask the doctor how they want to be communicated with about patient visits. 

If you're just meeting with the front desk, ask if they are set up to use

OneClick

. This platform makes records transfers a whole lot easier than faxing and mailing a mess of x-rays and records.

Always send a thank you note or call after the first referral. 

We teach our teams to tier their referral visits. If a doctor refers frequently, visit once a month. If they refer only occasionally, visit once a quarter. And if you get the rare, one off patient, send them a basket once a year (but not at Christmas – do it when it's unexpected, like a Spring basket.) 
Record transfers in a click
As a specialist, you need all of the patient records from the referring dentist to understand the patient history, the treatment plan and any possible issues. The easier you can make the record transfer process, the faster your referring dentist's team will get you what you need. In the age of HIPAA, simply emailing records won't work. You take a huge risk that email could be infected with malware, and end up sharing private information with the world. No thanks! 
OneClick founder Travis Campbell has found the perfect solution. The OneClick platform allows dentists and specialists to safely exchange detailed patient records with a click of the mouse. Compatible with Dentrix, Open Dental, Eaglesoft, and CareStream, the patient records are instantly dropped into your PMS. There's no chance of a transcription error, and the process takes just a minute. It's kind of brilliant.
Look, there are new patient opportunities everywhere. You don't just have to pay to make the phone ring if you put in a little effort. From getting more referrals, to building a brand in the community to trying fun seasonal promotions, we have all of the ideas you need for 2020 right here. Check out our 2020 Dental Marketing Inspiration Guide and highlight a few new ideas to improve your dental marketing.