Three steps to get more dental patient referrals and reviews
---
Three steps to get more dental patient referrals and reviews
Ask questions to find out their opinion
Tell them why you would value a review or referral
Do whatever you can to make it easy for them to spread the word
---
No matter how much digital, television, radio, print, direct mail, or billboard advertising your dental practice may be investing in, the most effective type of advertising is (and always has been) free.
Word of mouth is by far the best way to bring new business into your office, since it produces the best quality and most loyal patients. The problem is that most dental teams are tentative about requesting reviews and referrals.
It's actually pretty easy to get more dental patient referrals and reviews, if you just follow three simple steps:
Ask questions to find out their opinion
Even if you think an appointment went well, there may have been something about the experience that left the patient with a negative impression. And even if something went obviously wrong, the patient may still have a very high opinion of you. Either way, it's best to come right out and ask them what they thought of their visit.
If they were unhappy, you're at least giving them an opportunity to be heard so they won't feel a need to vent on social media or review sites. Getting good reviews is important, but so is preventing negative ones.
On a brighter note, if they are delighted after the appointment and gushing with praise, you'll want to take the opportunity to turn their positive opinions into more new patients with a review or referral.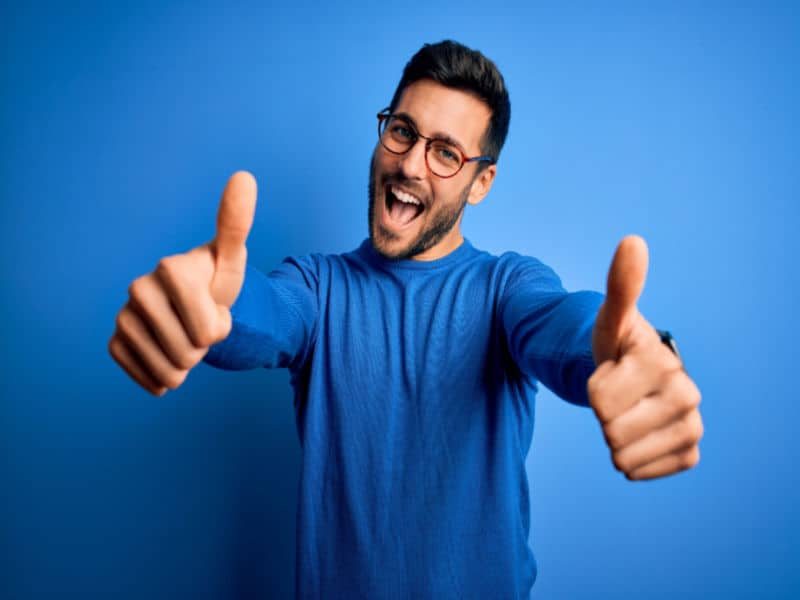 Tell them why you would value a review or referral
Most patients are perfectly willing to give you a favorable review or referral. The problem is, they are often not asked to do so, or do not realize how valued their shared opinion really is.
For the patients who were definitely impressed by your office, explain to them how reviews and referrals help other people who are searching for quality dental care. (People do have a natural desire to help others.) Also tell them how grateful you would be if they would take the time to write a review or tell their friends and family about their experience at your office.
Do whatever you can to make it easy for them to spread the word
Inconvenience can be your biggest enemy in converting positive opinions into positive word of mouth. You can make things easier by providing online forms to submit reviews or giving them links to go directly to your Google or Facebook pages. Referrals can be simplified by handing the patient some referral cards that can be easily passed along to others who may be interested in receiving dental care from your office.
We can make it even easier to get more dental patient referrals!
Our Patient Referral Cards are a great way to generate interest in your referral program. Head over to Golden Proportions Express to order yours today!