How to Get Great Dental Patient Referrals During Not-So-Great Times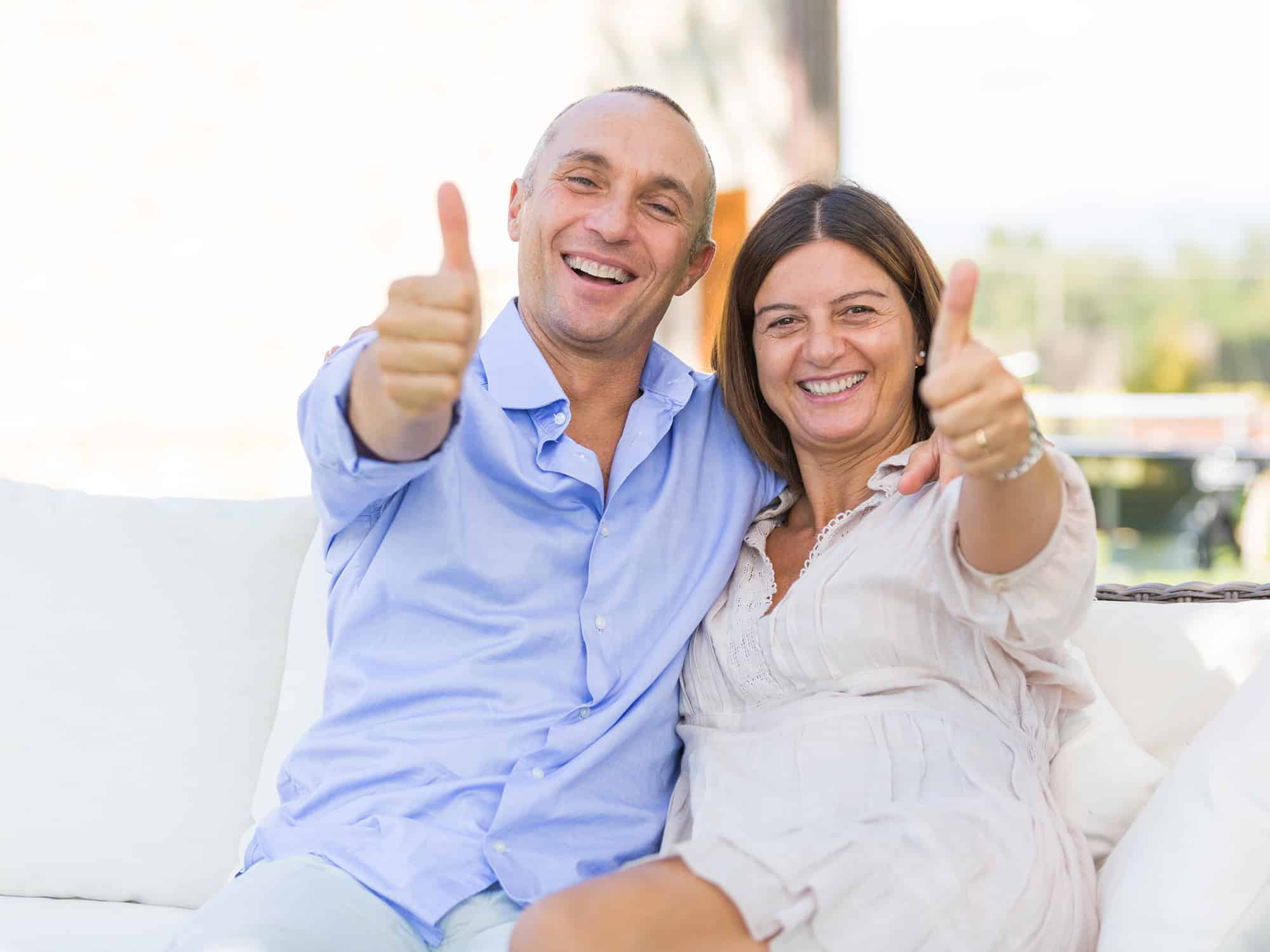 The middle of a pandemic probably seems like the worst possible time to ask your dental patients for referrals, but there may actually be no better time than the present.
Research has always shown the advantages of word-of-mouth promotion. Insights from Nielson indicate that 92% of consumers trust recommendations from people they know. In addition, referred customers are generally more loyal and spend more money. (And wouldn't loyal dental patients willing to spend money sound pretty good right about now?)
While it may seem like we are stuck in a period of helplessness, people actually feel a need to help others during our recovery from COVID-19. As more and more people find dental offices that are able to reopen and provide quality treatment, those patients are eager to share their experiences and recommend their dentists to family and friends who need similar care.
How can you make sure you get those valuable referrals during COVID-19?
Set expectations… then exceed them
Dentistry is very different right now and patients are a bit uncertain as to what their treatment experience will be like. For new dental patients to know if you've gone above and beyond, you need to clearly set the bar in terms of what they can, and should, expect from you.
There are three areas in which you need to set accurate expectations. Clearly communicate what you are able to provide, and then go above and beyond to deliver.
Quality
Probably nothing much differs in this area since delivering the highest level of dental care has always been a priority for you. But restate your values and principles anyway so patients will have no doubts that they will still receive the best possible treatment, in spite of the challenges you are facing.
Safety
Safety goes hand-in-hand with quality, and this is where your patients will have the most uncertainty in terms of what the new normal is or will be. Remind them of the safety and infection control standards you have always had in place, and then detail your new policies and procedures for protecting them from the coronavirus.
Convenience
Your office may have made some improvements in addition to essential infection control that will make appointments easier for patients. If you can now promise more convenient appointment scheduling, extended hours, online bill paying, or more affordable care, then by all means let your patients know the new benefits they can expect. In fact, make sure these benefits are prominent on your dental website. This will be your biggest opportunity to wow them, so make sure you can deliver.
Don't be afraid to ask
Asking for a referral can feel uncomfortable, but it helps if you have an expectation mindset. If you consistently provide excellent service, exceed expectations, and provide a genuine solution to people with dental health needs, you DESERVE dental referrals. Also remember that patients WANT to refer others to your practice if they believe in you. One study by Advisor Impact found that 83% of satisfied customers are willing to refer their friends, but only 29% of them actually do. So don't be afraid to ask.
Timing is also important. Your best opportunities to request referrals are the moments when your patients realize and acknowledge that you have pleasantly surprised them. That will most often be at the end of an appointment, but you can create those moments as well. Send a follow up survey to ask the patient what they thought of their visit. Then use that touch point to remind them how much you would appreciate a recommendation to others who could benefit from your services.
Make it easy and gratifying
The more frictionless your referral process is, the more successful it will be. Dental referral cards or cards featuring an exclusive new patient promotion are easy for your patients to hand out and will create opportunities for them to be helpful. (Kelton Global found that 91% of Americans would share an exclusive offer with their friends and family.)
If your state allows it, adding some incentive for your patients to make referrals by offering a small token of appreciation can also boost responses. The American Marketing Association determined that offering a reward increases the likelihood of a referral, but the actual amount of the reward does not matter, so don't feel like you need to break the bank to get results. Something as simple and thoughtful as a bottle of hand sanitizer can be a welcome gift.
Whether or not you reward your patients for referrals, it's still a good idea to send them a thank you note right away and mention your appreciation again in person the next time they visit the office.
Measure results
Lastly, always remember to measure the results of any dental marketing campaigns that you run. COVID-19 is new, uncharted territory when it comes to marketing and referrals, so you'll want to keep a close eye on any promotional effort to know what's working and what's not.