How to Avoid Struggles with Dental Payment Collections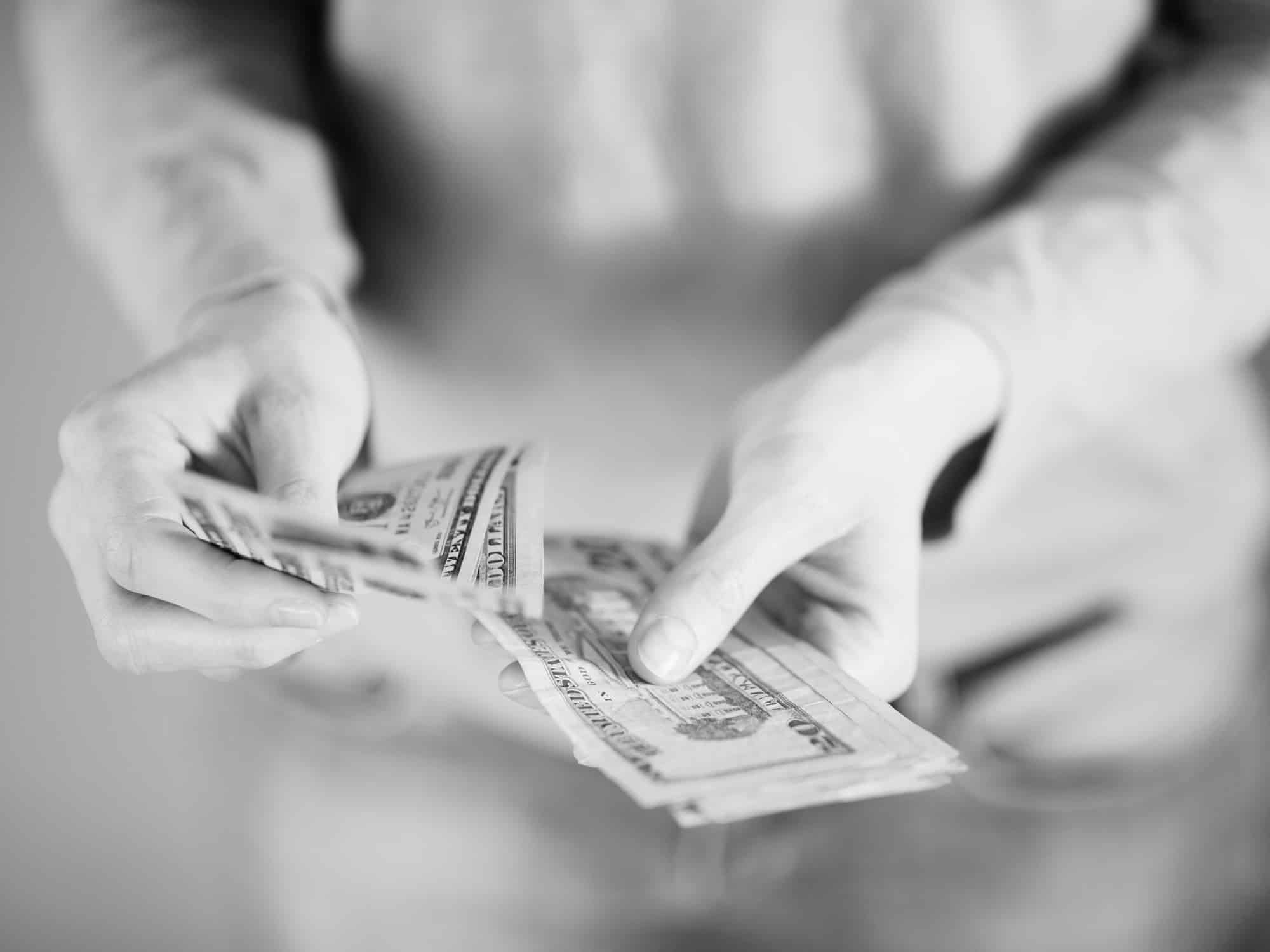 Get paid without pulling teeth
Your patients love you. Your team is happy. Your dental marketing strategies are making the phone ring. But there is still something holding you back, putting stress on your office culture – and on you. You perform great services, but when it comes to payment, well, things aren't so hunky-dory.
We recently spoke with Andy Cleveland – a consultant and accounts receivable expert who frequently works with Golden Proportions' clients and is featured on DentistryIQ, The Profitable Dentist, Dr. Bicuspid, and more. He gave us a tremendous amount of insight into how to collect balances due while maintaining a positive relationship with dental patients.
Why is it so hard to get dental patients to pay?
That's obviously not a simple question to answer. Often it seems that front-desk staff is afraid or finds it distasteful to actually ask for payment.
Sometimes patients seem to expect to get treatments free of charge. In other cases, patients may not realize that insurance hasn't covered the entire procedure. Whatever the cause for your gap between productions and collections, you need to get control of your situation.
Andy shared some terrific tips and tricks to help you:
Create payment policies
Get the right person in place
Make collecting payment pleasant
It all adds up to easy and comfortable ways to get that money coming back into your office. Everyone deserves to be paid for their work – especially you!
"Profit is not a bad word. Profit has to be there, or you can't do the pro-bono work you want to do."

– Lynne Leggett, Victory Dental Management
Establish a payment policy
If you have not created a standardized formula for dealing with accounts receivable in your dental practice, you are in trouble. Just as in all aspects of dental office culture and philosophy, the entire team needs to know what is expected and be on the same page as you are or nothing is going to go smoothly.
Think about what your team's attitude and expectations are regarding payment. Examine your attitudes. Then sit down, either alone or with your team, and map out how payment fits into the culture of your office. "Culturally, you have to have an expectation of payment," insists Andy Cleveland.
"A dentist needs to have a policy of what is expected, and have that policy in place. The team has to understand how you want things done. If they are just guessing or using their intuition, a lot of money is going to walk out the door."

– Andy Cleveland, "The Dental Accounts Receivable Ninja"
Once you know what you want, create a policy on how payment is supposed to be made. Here are some questions to ask yourself when creating your system:
Are you fee for service?

Do you take insurance?

Do you predetermine insurance benefits to get an accurate estimate?

Should you estimate the patient's balance after insurance, so they know what to expect?

Are you planning to collect ahead?

Would it be helpful to offer a discount for pre-payment?

Do you expect the patient to pay for dental treatment the day of service?

Should you offer third-party financing or can you provide personal financing yourself?
Payment collection is a team effort
Involving your team can be great, but Andy Cleveland suggests caution – "If your team is invested in the practice and its outcome, yes, involve them in policy. If your people have no skin in the game, don't make them responsible." This applies to who is doing the actual collecting as well.
Andy suggests that there are two types of employees:
Leaders and team members who feel that their work is tied to who they are and are accountable for what they do.
Time for money employees – people who only view their job as a transaction for a paycheck.
Take a hard look at what kinds of employees you have on the bus. You absolutely need the first kind of person to be involved in the finances of your practice. Just because a person has always handled billing or payments does not mean that that is the right seat for them.
If what you want from your day is spending more time in your patient's mouth, and less time dealing with paperwork, you need to find – and incentivize – the right person to take responsibility for the accounts, and it can't be someone who is there just for a paycheck. Having the right people in the proper roles makes all the difference, both in payment outcomes and in the happiness factor of your office.
Andy has also seen practices begin to thrive by incorporating dental software to do some of the work.  

Say goodbye to payment chasing
Now it's time to motivate those difficult patients – and have some fun while doing it.
Treat getting paid as a matter of course. When you buy gas, you pay for it before you use it. When you get groceries, you pay for them before you eat them. Why is it that people can leave the dental office without paying?

Politely ask for payment at checkout and always ask for the balance in full.

When asking for the balance in full don't say dollars, say the number and ask how they are going to pay – check, cash, or credit card.

Do not ask open-ended questions. "Can you pay us today?" Simply ask how they want to pay.

Break eye contact when asking. Do not stare. Take notes or do something on the computer. Looking directly at the patient makes everyone uncomfortable.

Estimate patient costs before they arrive.

Make it evident that you are working to make things easier for the patient.

Call the insurance company. Your team should be knowledgeable of the patient plans and should know exactly what the plan will pay for. Taking the time to estimate before the fact will save thousands.

Work with the patient.

Have alternative financing options.

If the patient pays today, incentivize with a 5% discount.

Check out lenders for subprime credit carriers.

Use your credit card processor – they often have portals that allow you to process payments through their credit card. Just schedule payments into your cloud-based credit card system, and it withdraws automatically – no chasing involved!

Have fun and be friendly.
Humor is your greatest weapon. Get your patient to laugh; it's a great way to break tension before it begins. When patients feel good and are laughing it makes payment much more comfortable. In a nutshell,  be the person you would want to deal with in a transaction.
If you still feel as if you need some help getting your dental patients to pay, you can get in touch with the Dental Accounts Receivable Ninja himself.
If there is more going wrong in your culture than finances, check out the Golden Proportions Marketing eBook, 32 Tips to Improve Dental Practice Culture. GPM loves helping dentists build their ideal practice through intelligent dental marketing!
Improve your practice culture today!