Tracking Your Dental Marketing ROI: A Real-World Example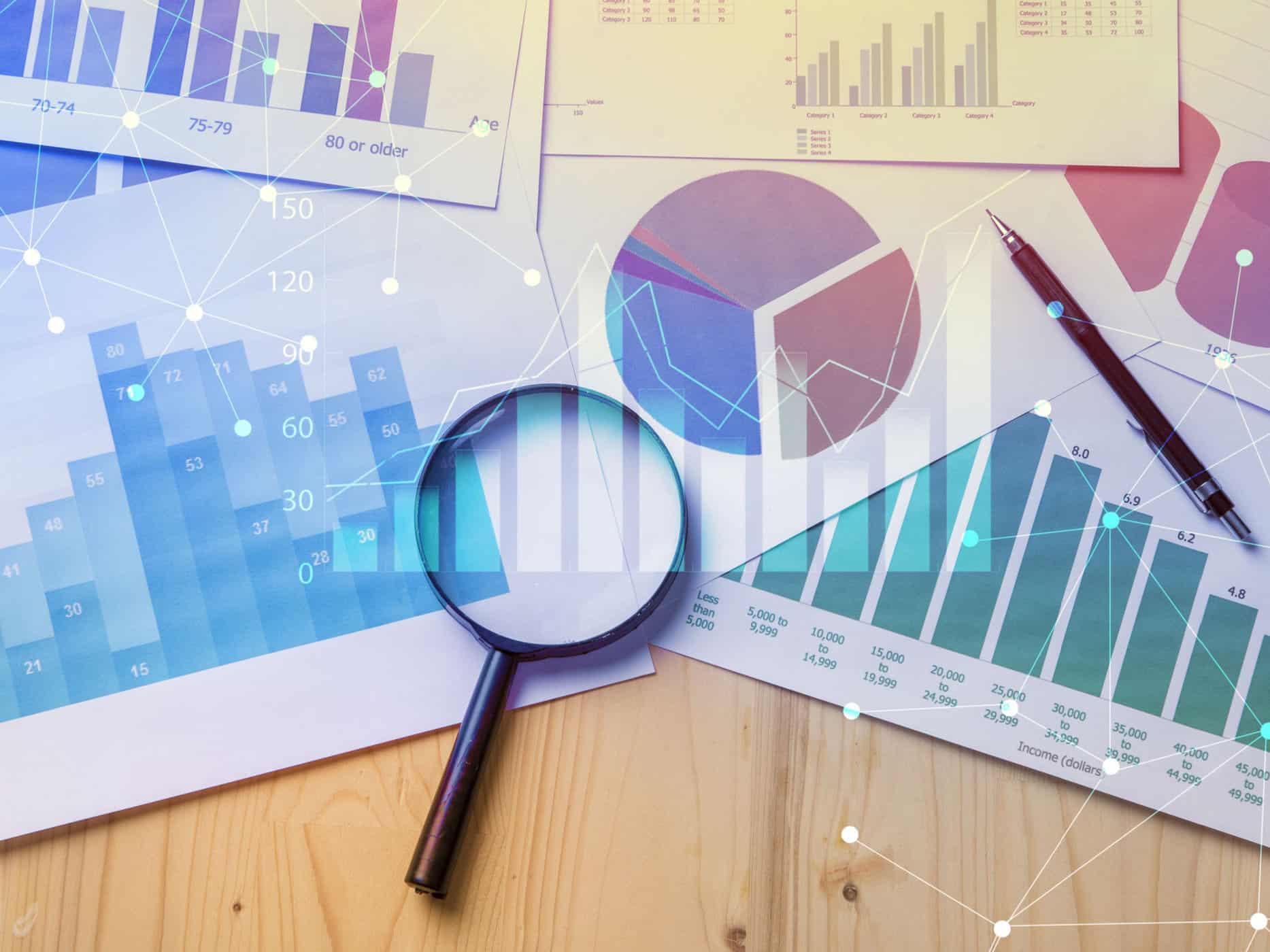 One of the most common things I hear from the dentists I work with is that they aren't getting a good dental marketing ROI from their strategies, and I can certainly understand where they are coming from. After all, while dental school may have fully prepared them for practicing dentistry, it doesn't offer much when it comes to the details of running a business. We also know that it's unrealistic to think they have the time to go back to school for a master's degree in marketing, so allow me to share a real-world example of how to use your dental KPIs to calculate true ROI as well as potential ROI.
First Things First
Tracking your dental marketing ROI can be confusing, and it also takes a lot of work. From a topical perspective, it may even appear as if a practice is not seeing a solid return on their investment and that the strategies in play aren't working. For example, if you're investing money into dental marketing yet schedules aren't full and collections aren't growing, something has to be off, right? 
Possibly. But it may not be the marketing strategy. 
Let's dig a little deeper using a real-world example.  
We were working with a practice that was running a dental PPC campaign, and we were reviewing the results. Unfortunately, since the office was not seeing a big increase in new patients, the dentist assumed that the strategy was not working — much like we all would. However, once we took a step back and dug a little deeper into the data, we could see that this strategy had the potential to bring in a positive dental marketing ROI. How did we determine that? Let's take a look. 
Stay with me here, we're about to do some math. 
The Raw Numbers
Campaign Duration: 12 Months
Total Clicks: 401
Total Google Spend: $1,965 
Total Calls from Google Ads: 127
We started by taking a substantial data set of one year. In that time, Google Ads produced 401 clicks and 127 phone calls for a total cost of $1,965. From a high-level overview, these numbers don't look too bad. We averaged spending $163.75 a month to get about 10-11 calls a month. However, these numbers don't tell us the whole story. We have to look even deeper. 
Digging Deeper
We already know that this particular Google Ads campaign resulted in 127 calls to the office. But that doesn't necessarily mean all of those calls were true new patient opportunities. To accurately figure out how well this campaign is performing for the office, we need to know what happened on those calls. Luckily, we track all marketing campaigns, so we have that data. 
Total Calls: 127
Total New Patients Scheduled: 8
Total New Patients Not Scheduled: 16
Total Calls That Weren't Answered: 35
Total Number of Calls That Were Existing Patients: 12
Total Number of Medicare/Medicaid Calls: 42
Total Number of "Other" Calls: 14
Now, even these calls require a deeper analysis. 
Those 42 Medicare/Medicaid calls, for example, may be alarming. It may initially appear as if the Google Ads campaign alone is driving a high volume of Medicare/Medicaid patients. But again, thanks to detailed tracking, we can also see that this volume is consistent with the number of Medicare/Medicaid being generated organically from the dental practice's website. From this, we can deduce that no matter what marketing strategy this office tried will probably result in an influx of Medicare/Medicaid calls. We also have insider knowledge that this market does have a high Medicare/Medicaid population, so these numbers should not be surprising. Still, this office doesn't participate with Medicare/Medicaid, so let's toss those calls out, along with the "other" calls, which could be anything from a solicitation to a robocall, and revise our analysis. 
Total Calls Minus Medicare/Medicaid Calls & Other Calls: 71
Total New Patients Scheduled: 8
Total New Patients Not Scheduled: 16
Total Calls That Weren't Answered: 35
Total Number of Calls That Were Existing Patients: 12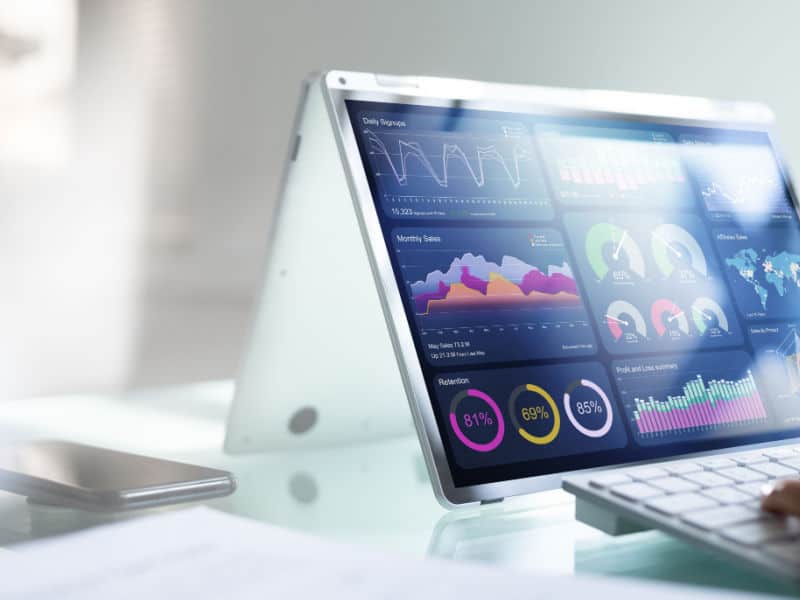 Going Even Deeper
Let's recap. 
A total cost of $1,965 generated 71 legitimate calls to the practice. 

Of those 71 calls, 24 were absolute new patient opportunities (8 new patients who were scheduled and 16 new patients who were not scheduled). 

To see a 2:1 ROI, the office would have needed to schedule half of those calls (12 total), assuming each patient is worth $500 in their first year. 

As we know, the office scheduled 8. 
But wait, there's more! We can't forget about the missed calls. 
An additional 35 callers could have also been new patients, but we don't know for sure because the caller was sent to the office voicemail and didn't leave a message. Let's assume that half were new patients looking to schedule. 

That gives us a new total of 41.5 new patient opportunities generated from the Google Ads campaign. 

To hit the target ROI of 2:1 and schedule 12 patients, the office would have needed to convert only 29% of the new patient calls. 
Phew, that was a lot of numbers to digest. 
So what does all of this tell us? 
Google Ads is generating more than enough new patient calls for this campaign to give the office a solid dental marketing ROI. To do that though, we need to spend some time focusing on when these missed calls are coming in, how to make sure the front desk is covered during those times, and provide the team with some tips or training on how to convert potential patients calling from Google Ads. 
When it comes to properly tracking your dental marketing ROI, make sure to take a comprehensive approach, and review each tiny piece of the marketing funnel to determine whether a strategy is working. This can also help identify which part of the marketing funnel may not be performing optimally. Maybe it's the medium, or perhaps the message, the landing page, or website. It could even be what patients hear (or don't hear) when they call your office. Identifying the area that needs some love and working to optimize it can mean the difference between an incredibly successful marketing campaign and pouring money into something else that may have you seeing the same issues. 
Before you start working with a dental marketing consultant, it's wise to make sure you have proper tracking in place and someone dedicated to digging into the data. The last thing any business owner wants to do is stop a strategy that's pulling in new patient opportunities, especially when the acquisition cost is low, and the opportunity for a solid ROI is there.
For more ideas on how to track, measure, and set your practice up for success, download our free guide: Transform Your Dental Practice by Tracking These 8 KPIs.