Three Simple Dental Social Media Tips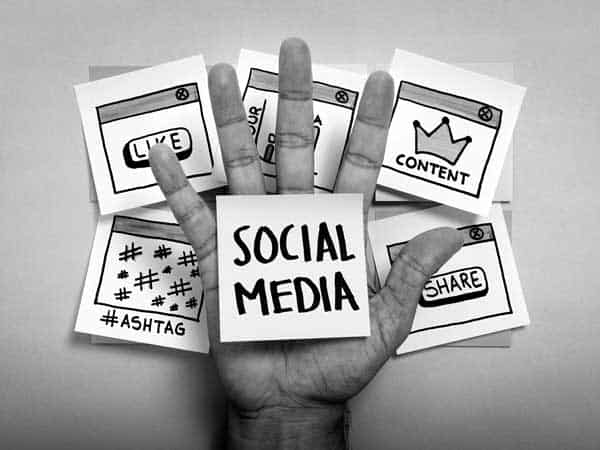 Let's be real, we live for social media. We don't ever want to feel out of the loop. That's why social media marketing for dentists is so popular. Humanizing your dental social media posts can help your patients connect with you and your business. It's a process to use dental social media content to build a trusting audience, but here are three quick wins you can do right now.
1. Show us your dental office
Familiarize your potential patients with your office – they want to know what it looks like from the inside out! So, take videos or pictures and give them a simple tour; it will paint a positive image in their head and increase patients' comfort within your office. Think of it as you welcoming them into your home.
When you have a new guest, you want them to feel at home too, right? You show them around so they feel comfortable, offer them a drink, and show them how friendly you and your team are. By doing this, you are personally welcoming potential patients to your office and hopefully their new dental home.
2. Connect with other businesses' social accounts
Facebook is a popularity contest. Frankly, that line of thinking goes for all social media platforms. It's important to engage your audience and other businesses as well to get your name out there. The key is to 'like' and follow businesses that will also like/follow you back so their audience can discover you much more easily.
Stay away from the corporations, because no matter how many times you like the Kohl's page it'll never like you back, or your business page for that matter (I've tried, trust me). Stick to small local places you use all the time. You know, like that little deli right down the street from your practice. The one that has the really soft bread that tastes perfect with your favorite turkey sandwich. You know the one.
Well done social media for dentists is different than liking something on your own personal account though. Here's how to do it:
Log into your personal Facebook account that you use when you're acting as an admin on your business page.
Go to another business's page that you want to "like."
Once you're on that other business's page, you will see the different buttons right underneath the big cover photo. There will be a button with three little dots on it –  click that and a dropdown menu should appear.
If you're an admin on your page there should be an option that says 'like as your page," click it. This makes it so you're liking the business AS your business and not your personal account.
3. Have a little fun
Last thing you can do to improve your dental social media posts is to have fun. Don't just show us your office, show us what you're doing in it! We want to see the human side of your office.
Why does it function the way it does? Who will I see when I come in for my appointment on Monday? Are they friendly, or better yet, funny? You want to make the office less clinical and intimidating for people. Here are a few ideas to spark your future social media posts:
Staff birthday parties
Grilling in the parking lot on a nice day
Secret Santa gift exchange 
Luncheons or Lunch 'n' Learns
Board game tournaments
Scavenger hunts
Volunteer work
Professional development workshops
They want to see all the fun things you do in your office. They want to know that the brick building covered with white walls, dental equipment, and thousands of funny blue masks also has real people inside of it. Real people who care about them and their problems.
Next time you post on social media, think about the people who are seeing it on the other side and possibly for the first time. What do they want to see? Now go out and find those moments, and share!
Social media is just one way to find new patients. Get inspired with our free Creative Ideas Guide!