The Dental Marketing Guide to Making an Epic Comeback from COVID-19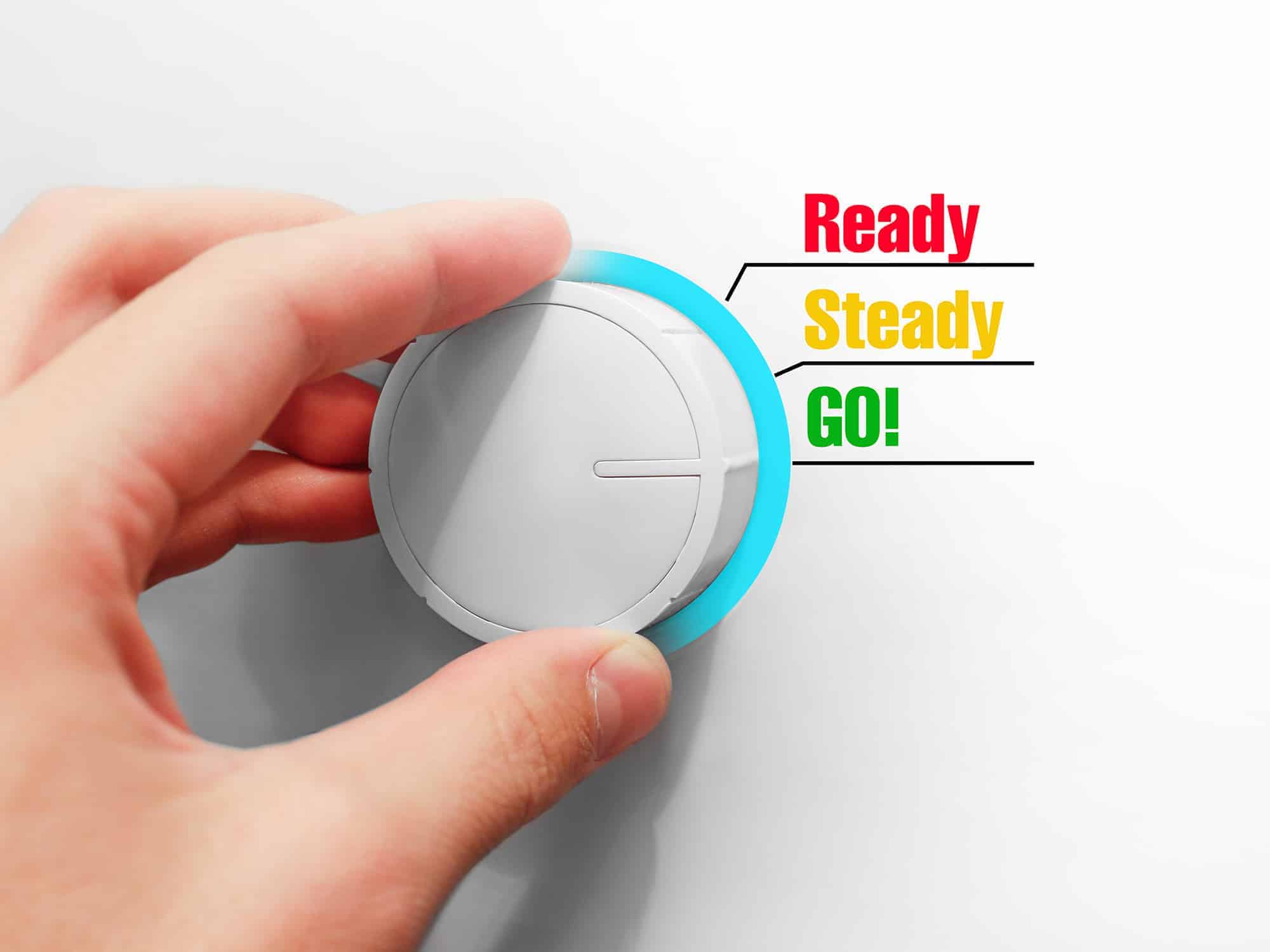 We never saw it coming.
---
In January 2019, COVID-19 seemed to be half a world away and China's problem to deal with. Certainly nothing for the U.S. economy, let alone dental practices, to be concerned about.
But by March 11, after an exponential global spread of the virus, our world was in the midst of a global pandemic. The U.S. economy was brought to its knees, its healthcare system stretched beyond its limits, and more than 200,000 practicing dentists across the country were forced to close their doors and stop treating patients… unless it was an absolute emergency.
The sudden shutdown hit dentists before they had a chance to prepare for the impact the outbreak would have on their patients and their practices. With no real precedent to look to for answers, most are still wondering when a recovery will come and how they should prepare for it.
There are many pieces to the recovery, all focused on unique challenges. Dentists must figure out how to bounce back from financial losses, provide job security for employees, guarantee health and safety, and preserve business continuity.
But it all really centers around one primary challenge that dentists face — getting patients to come back.
And that's a problem that dental marketing has to solve.
The following guide provides a path to marketing recovery. You will learn what to start planning for right away. What to expect when this is all over. And what you should do between now and then.
While so many times we are faced with "hurry up and wait" scenarios, COVID-19 will feel like the opposite. When the time comes for dentists to open their doors and start practicing again, everyone will be in a sprint toward recovery, so lace up your marketing sneakers now.
Ready… steady… GO!
Ready…
---
Know what to expect and start planning now
---
If you fail to plan, you're planning to fail.
That adage applied long before we ever heard of COVID-19, and it will be at least ten times as relevant as we emerge from this pandemic.
While many other dental practices are in a reactive "wait and see" mode until they can reopen, you can greatly improve your chances of regaining, and even surpassing, your pre-COVID levels of production by proactively mapping out your road to recovery.
Prepare for the new obstacles you will be facing after COVID-19.
First, you'll need to anticipate what lies ahead. Things will be very different as we all struggle to return to life as we used to know it, and you'll need to be mindful of those changes and be ready for them.
There will be a new set of patient objections to overcome.
Remember when "I don't like going to the dentist" and "I wonder if I can pay less for dental care somewhere else" were the biggest patient objections you needed to overcome? Those are going to be replaced with some very real challenges like "I don't feel safe in the dental chair" and "I simply can't afford dental work."
If you don't already have a patient-first mindset when it comes to your dental marketing strategies, you'll need one. Be sensitive to your patients' concerns and show them you have the solutions they want and need, even if it means you have to change your way of doing things. Specialty practices may need to expand their services. Fee for service dentists may need to sign up with a few dental insurances. It's going to be a whole different world.
You will face heavy competition.
Every dentist is currently in the same boat (you know, the one without any patients in it). And they'll all be focusing marketing efforts on filling schedules as soon as emergency-only restrictions are lifted.
Making your office stand out will be more difficult than ever before. You may need to consider new channels, new messaging, and new strategies if you want to get new patients.
You will be too busy to even think about marketing.
Things will be CRAZY when you reopen. Rebooting the office, scheduling the backlog of non-emergency patients, straightening out finances, and dealing with HR issues will stretch you thin and marketing could quickly slide down your priority list.
Getting ahead of the game and having dental marketing strategies ready to go when it's time to flip the switch will remove one concern from your mind while you are scrambling to keep everything else together.
Reset your marketing plan.
If you work with a dental marketing agency (and if you don't, you may want to consider it), it's time to sit down with them to talk through how things are going to change. If your current plan is to just go back to what was working before, consider that you may need to adjust some things.
Adjust your goals
COVID-19 essentially ripped through everyone's marketing plans like a search and replace tool, and changed "growth" to "recovery." Be realistic about how much your business has been set back by this outbreak, and how long it may take to get back to where you were.
Adjust your budget
If you've scaled back on marketing spending or paused campaigns, remember that marketing is an investment, not an expense. If you do need to scale back, be smart about how you do it, and what you sacrifice. Carefully consider and monitor the return on investment (ROI) for any and all dental marketing services you decide to keep.
Adjust your strategy
Even if you're an established practice, the COVID-19 reboot may force you to think more like a startup in terms of marketing. Strategies of retaining patients may shift to attracting new patients. Word of mouth and patient referrals may need to be supplemented more with digital marketing. Every practice will be different, but don't expect things to be the same.
Adjust your messaging
Emotions are running high, and will continue to do so for quite some time. Heavily self-promotional messaging may not resonate well with patients, but empathy and sincerity will. Take time to review your current messaging and consider how your patients may react differently to it in a post-COVID environment.
Steady…
---
Make the most of the time between now and normal, and keep yourself top of mind with your patients
---
Keep yourself top of mind with your patients
People may not be thinking about elective dental procedures right now, but when they do you'll want to be the first dentist they think of. The good news is staying top of mind doesn't have to cost you anything, and it doesn't have to be self-promotional.
You just need to be helpful, likeable, and visible.
Be Helpful
People will remember what you have done to assist them and others. You don't necessarily have to go above and beyond. Sometimes helping just comes down to continuing the things you normally do during challenging times when your patients need it most.
Help your patients who need urgent care
With current restrictions still allowing dentists to treat emergency cases, you will have a tremendous opportunity to be there for your patients when they need you most. Take every possible step to make their visit to your office safe and stress free. Reassure them before their visit by explaining the precautions you are taking, and also let them know exactly what they can expect when they arrive, especially if you are screening patients for recent exposure or symptoms before treatment.
Even if you are not open for business, make yourself accessible for emergency calls and go above and beyond in addressing your patients' concerns and providing guidance for their treatment options.
Help people who now must postpone non-emergency appointments
For those patients who either have no urgent dental concerns or have problems that can wait, use email, social media, and your blog to educate them about preventive care and home treatment for minor issues. Also use video calls, texting, phone calls, email, or whatever it takes to have two-way conversations that address their concerns personally.
Help your community
If your office is completely shut down, consider donating masks, gloves, and other infection control supplies to local hospitals, nursing homes, or other institutions that are facing shortages. You may also find opportunities to donate your time at healthcare facilities through volunteer work.
Be Likeable
COVID-19 has everyone feeling isolated and craving genuine human interaction. Let your personality show and reach out to those people who will welcome a kind word or a thoughtful "how are you doing?" It can be phone calls, texts, or handwritten notes to patients. Even something as simple as thanking people for nice reviews (and politely responding to negative dental office reviews) or commenting on their social posts can help make a connection.
Be Consistent and Visible
Out of sight is out of mind, so keep yourself as visible as possible. Keep information about your office hours updated everywhere it appears online. Post regularly on social media about preventive dental care, how your staff is spending their "time off," and friendly reminders about social distancing and staying home. Let local tv, radio, and newspapers know you're available for interviews about the impact of COVID-19 on dentistry. Keep working with your dental SEO company and, if your budget allows, Google Ads active so people can easily find you. Make sure your outside signage stands out and is lit at night, and use it to let people know you are open for emergency appointments.
Adjust your current marketing
Whether you are staying open to treat emergencies or closing down completely, let your patients know what they can expect from you, and modify your marketing accordingly. Before you dig in, make a commitment to keep an accurate checklist of everything you are changing so you don't forget to switch things back when the time comes.
Update your patients
Make sure your patients know how you'll be temporarily adjusting your services, hours, and procedures.
Update your temporary hours on your website, Google, Yelp and anywhere else it appears.
Discontinue automated messaging sent via text, email or chatbots that may seem inappropriate.
Inform your patients how you will be handling emergency appointments through email, social media, letters, phone calls, texts, and your voicemail recording.
If you are staying open for emergency procedures, communicate the changes you are making for the safety of your patients and staff. Explain infection control, social distancing, patient screening, and other measures you are taking.
If you are closing your doors temporarily, reassure patients that you will answer their emergency calls and make sure that one of your trusted colleagues will be available to provide the emergency care they need.
Decide what marketing to start, stop, and keep doing for the short term
You'll need to decide what dental marketing services to pause during COVID-19 and what should continue full steam ahead. Some things will be fairly obvious. (SEO is a keeper. A promo postcard for a whitening deal should be postponed.) Others will depend on cost, practicality, messaging, and other factors. Don't just look at the biggest invoice when making your decisions. Have a sit-down discussion with your dental marketing agency so you're not making knee-jerk decisions that could hurt you in the long run.
Upgrade your patient experience
Make your patients feel welcome when they return and show them how important they are to you by making changes that will deliver WOW every time they come in. If things are going to be different after COVID-19 anyway, they may as well be a completely better kind of different.
Spruce up your office
Spring cleaning, reorganizing cluttered areas, and putting a fresh coat of paint on the walls will make your office more inviting for returning patients and reassure them that you take cleanliness seriously. Enhance your waiting room with background music, artwork, and plants. Rearrange seating to allow for some social distancing. And toss out newspapers and magazines (which will still be talking about COVID-19) and replace them with brochures about services you offer that may be helpful to them (e.g., membership plans, teledentistry), information about your infection control procedures, or even general advice for preventive dental care.
Improve your scheduling
You'll likely need to space out your appointments to allow for thorough disinfection, social distancing, and patient screening, but that spacing will also make your patients happier if it means you're running on time. Long waits are one of the biggest reasons for poor reviews, so this should be a good time to break out of the bad habit of overbooking patients. Also consider special scheduling arrangements like extended hours and using the first appointments of the day (when the office is most sterile and least crowded) for your higher risk patients.
Make your services affordable for more people
By the time COVID-19 is under control, many people will be unemployed or facing financial challenges. Even before the pandemic, the biggest reason for people foregoing dental care was cost. Without employer dental insurance, fee for service treatment may seem unaffordable to many of your patients. Set up flexible payment plans or, even better, an in-house dental membership plan that bundles services at a discounted rate. A plan will also benefit you by increasing patient loyalty and providing a steadier stream of revenue.
Serve your patients online
Isolation during COVID-19 has pushed the American population inside and online. With an increased comfort level of conducting business virtually, making it possible for your patients to do simple things like fill out forms and make payments online makes a lot of sense.
Online scheduling is one option you should strongly consider. Research from Pew Research Center indicated that 77% of patients want to be able to self-schedule. Software such as LocalMed can integrate with your dental management software and allow patients to set their own appointment anywhere, any time.
Another trend that is gaining popularity is teledentistry. While it is popping up now out of necessity as a workaround for emergency only dental treatment, it also can provide patients with a convenient way to have online consultations with you moving forward and can be a good long-term investment for your office. Third party resources like Teledent and Dentulu offer solutions that are fully HIPAA-compliant.
Rev up your marketing engine for the restart
While you're sitting on the starting line waiting for the green flag, make sure your marketing is running on all cylinders.
Be prepared to track your results
Call tracking software can give you an accurate and detailed summary of where your marketing is working most (and least) efficiently. Some software options are more robust than others, but there are certain features you should look for.
Call source tracking
Call recording and scoring
Online form analytics
Pay-per-click analytics
Website analytics
Reporting
Get things done now before you get busy
If you're handling any of your own marketing, use this opportunity to get a jump on things you'll need soon (and catch up on the stuff you never found time to do before).
Plan out your social media calendar
Write blog posts
Create social posts
Record videos
Review and update your website
Do an SEO analysis
Review past marketing reports
Listen to recordings of patient calls
Post reviews and testimonials
Work with your marketing agency now before they get busy
If you're using an agency, now is likely a slow time for them as well. Work with them to finalize creative work for advertisements, websites, and brochures before the mad scramble begins when everyone reopens for business.
Put together a Reopening Communication Plan
Have a clear plan in place for announcing the reopening of your office. You should include a list of all channels you will use, as well as draft messaging so you are not scrambling to write everything at the last minute. Your plan might include any or all of the following:
Email
Social posts
Website popup
Voicemail greeting
Chat
Text
Video
GO!
---
Watch your planning and preparation pay off!
---
YES! The moment we were all waiting for. Getting back to dentistry! If you've used your downtime wisely, there are just a few things left to do.
Before you open your doors
Whether you're going all out for a "grand re-opening" approach or are more comfortable easing back into things, it's time to get the wheels turning on your marketing.
Top of the list
Refer to the checklist you created of everything you altered at the start of COVID-19. Change back your office hours on your website, Google, and other locations. Update your automated email, text, and chat. Use temporary outdoor signage to let the neighborhood know you're reopening.
As soon as you're ready
Double check your messaging and relaunch social ads, pay-per-click, and other traditional campaigns like direct mail, radio, tv, and billboards. It doesn't all have to hit at once (and it's probably better if it doesn't so you can more easily tell what's working and what's not).
Get your staff ready
If you've been monitoring your patient calls, you should have an idea what questions your patients will be asking most frequently when they are scheduling appointments or visiting your office. Prepare scripts to coach your staff on addressing the most common FAQs.
Is your office safe?
Have any of your patients tested positive for the virus?
Are any of your staff members sick?
What if I can't pay my bill?
Should I still come in if I am feeling sick?
Reactivate your patients and get them scheduled
Get on the phones and start calling patients to get them scheduled and confirmed for appointments. Make sure you review your scripts for these calls as well, and continue to listen to call recordings so you can address any common concerns that your patients are raising.
Launch your Reopening Communication Plan
If you have your plan ready to go, now is the time to send it out to the general public. If you need some help, use our handy templates to get the word out quickly.
After you reopen
Welcome your patients back
Let your patients know you missed them and appreciate their loyalty when they return to your office. Include travel size bottles of hand sanitizer in their "toothbrush and floss" gift bags as an extra thank you and reminder that you are taking infection control seriously. If you want to have a Grand Reopening, go for it! People will welcome opportunities to celebrate getting back to everyday life.
After several weeks of watching doom and gloom on the news, your patients don't need to see more of it on your waiting room and operatory televisions. Try using them instead for educational videos about preventive care tips, promotions you are offering, or fun video messages from your staff.
Be flexible and understanding
Everyone's lives got turned upside down by COVID-19 and things changed a lot for your patients since you last saw them. They may be going through some difficult times, and showing understanding by waiving cancellation and late-payment fees can go a long way in building long-term patient loyalty.
---
Welcome back to normal!
---
As hard as it may be to imagine, things will eventually get back to normal. When they do, be sure to remember your good marketing habits of tracking results, listening to patient call recordings, being active with your dental social media posts, posting to your blog on a regular basis, and maintaining your dental website's SEO.
I know you were going to anyway. I just wanted to remind you.