Should You Add Online Patient Scheduling to Your Dental Website?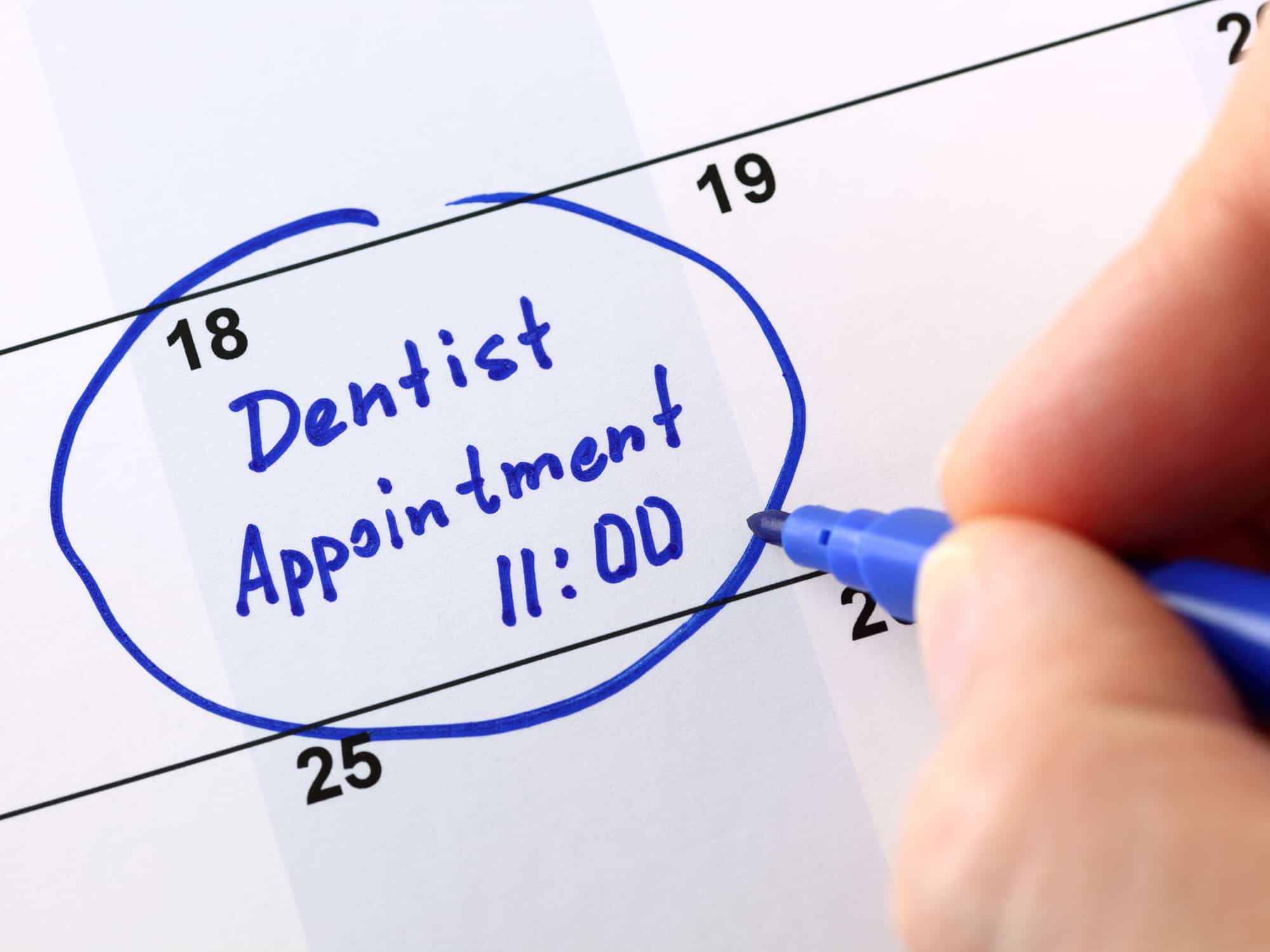 Keeping your appointment schedule filled has long been synonymous with ringing telephones. But these days, less ringing isn't necessarily a bad thing… if online patient scheduling is part of your dental website's design.
Why should you add online scheduling to your dental website?
It can get you more new patients (and help keep your current ones).
If you're thinking that insurance coverage and quality of care are the biggest decision making issues for patients, guess again. More than 50 percent of dental patients consider convenience and access as the most important factors in their decision making. If they are waiting on hold or getting voice mail while trying to schedule an appointment, and then only being presented with options that work best for the office and not for them, you can bet that it won't take long for them to go elsewhere.
Online scheduling is also a powerful tool for converting visitors on your dental website design, social media, and dental PPC landing pages into new patients, since it gives them an easy path to scheduling an appointment.

It's the new norm.
Reserving a table at a restaurant, booking a vacation, and hailing a ride across town are all done online now. So why should patients expect anything less when it comes to scheduling their own dental appointments? In fact, what was commonly accepted as the "way it's always been done" is quickly becoming "the way they used to do it." Simply put, NOT offering online scheduling can make you seem more outdated than a leisure suit.
You can stop playing phone tag.
If you're trying to catch your patients when they're available and vice versa, online scheduling can make sure your practice is available to schedule whenever your patients are. Leaving and returning voicemails can take up a lot of your front desk team's time.
Fill those last minute openings.
Filling cancellations is the most difficult and most stressful part of patient scheduling. Wouldn't it be great if some of those openings would just fill themselves? One recent study found that more than 25% of patients who used online scheduling chose an appointment on either the same or next day. 
How does it work?
If you're considering adding online scheduling as part of your dental website marketing, you first need to understand that the scheduling is actually done through third-party software, and is not a part of your website itself. (Which is great, since that means you never have to worry about keeping it running properly.)
To give your patients access to online scheduling, you will provide them with a special link on your practice website (or social media account) that directs them to a profile on the scheduling platform that you fill in for your practice. The scheduling software you select would, ideally, connect to your practice management system and provide real time, two-way communication. That way, patients can see what is available in your schedule, and then reserve the appointment time they would like to select.
Don't be concerned that you are handing over control of your scheduling to your patients with an online system. Your teams will have the ability to decide exactly what types of appointments, times and providers can be part of your online scheduling. For example, you don't want a patient scheduling an implant placement, but you can let them select things like a cosmetic consult, new patient exam, or cleaning for an existing patient.

Keep in mind that some online scheduling solutions are only capable of retrieving your schedule information, but not writing to it. That means your team will have to manually confirm and enter the requested appointments. On the lowest end of the scheduling spectrum, some dental practices offer an online appointment request form, but that does not guarantee that appointments are actually available, and still require some back-and-forth between the office and patient to finalize an appointment time.
What software should you use?
There are several good options on the market for your practice to choose from. LocalMed, ZocDoc, Nexhealth, Setmore, Schedule Widget, and Picktime are some of the better-known options, and each has its own strengths and weaknesses. When selecting the right software for your practice, consider the amount of integration you want to have with your practice management software, ease of use (for both you and your patients), and, of course, price.
Is your website ready to convert new patients?
If you're attracting visitors to your website, make sure you're prepared to convert them to new patients. Use our Dental Website Conversion Scorecard to see if you're ready to add more names to your active patients list.