Dental Advertising And Media Negotiations – What You Must Know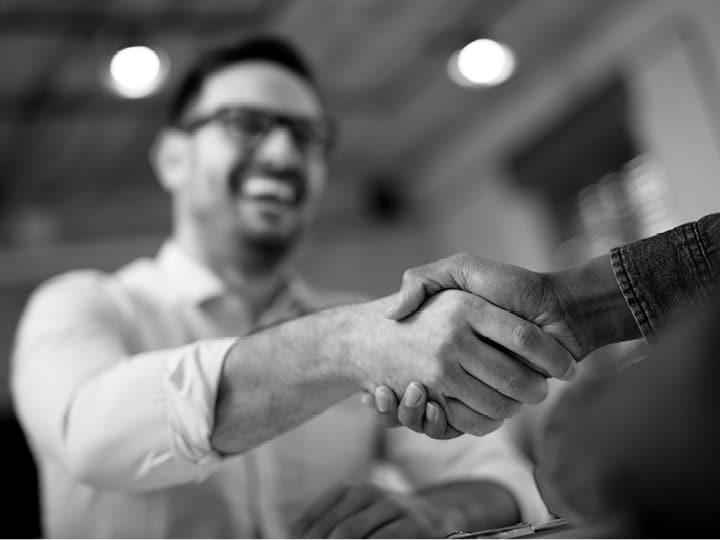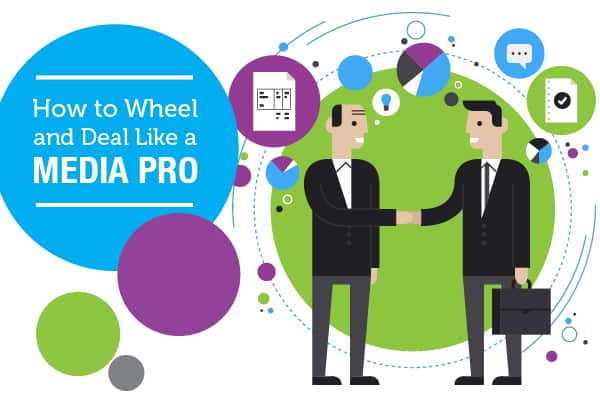 As important as internal marketing and dental websites are to your practice growth, we've seen that doctors who still utilize "traditional" dental advertising like print, radio, tv and outdoor, get significantly higher traffic on their site and more phone calls than those who just sit around waiting for a prospective patient to decide it's time to search for a dentist online. The challenge for most doctors is trying to figure out that "magic mix" of media to create enough visibility, all while not blowing the budget. Unless you've been schooled in dental marketing strategies, it's super easy to make expensive mistakes in the media game.
Here are a few dupe-proof tips to get you started on the path to media management success.
Avoid the deal of the week!
"Wow – you mean I can run a full-page, full-color ad in your newspaper, only this week, for $750 instead of the normal rate of $3,600? SURE! SIGN ME UP!"
Or… "You're telling me I can run 30 spots on your radio station throughout July, all for the low low low price of $1,500? I could save 50% this way? I'd be crazy to pass this up! LET'S DO IT!"
Saving money is always a great idea, right? WRONG! Never, ever try a media just because a rep offers you a "great" rate. Your dental advertising needs to be part of a larger plan, not just a piecemeal kind of buy. Many newspapers and radio stations have quotas to meet for the month and when they are in a crunch, they start cutting deals. These deals come at a price. That full page ad will run once and then you disappear. Your radio campaign will be spread out over 4 weeks, probably at random times of day, and you get no listener frequency. People will quickly forget they ever heard about you at all.
To get real and lasting results from your advertising campaign, you must have consistency and repetition. You need to run a schedule that makes sense for both your budget and also for the level of exposure you need to be seen, heard – and remembered.
Look at the big picture and plan for maximum exposure. The siren call of a big bargain should not take the place of a regular, consistent schedule.
Believe it or not, buying media is just like buying a car! Never, ever accept the first offer you get. You know these salesmen can always do better than the first deal they bring to the table.
There is typically at least some room for negotiation on the rate. If they say the rate is firm, always ask for "added value". If you are running a consistent schedule in a newspaper or magazine, be sure to ask for some free editorial coverage on your practice, for example. TV and radio stations will often agree to throw in some free spots on their online streaming, or extra commercials on a broad rotator.
Do not be afraid to ask for more free exposure! You know a car salesman will never come to you and say "Hey, great news, you said you would pay $20,000 for this car, but we can actually let it go for $16,000." That would cut into their commission. Stand firm, always look for more, but, remember, you have to ask for it!
Put everything in writing
Never rely on verbal conversations or even email when dealing with the media. That only leads to an ugly game of "he said/she said." The rep should give you a contract that spells out exactly what you're buying; length of spot or size of ad, cost of each ad, any value added you might have agreed upon and their cancellation policies. Both parties must sign this contract to protect themselves. But don't stop there – now you need an insertion order.
The insertion order is a written agreement that spells out the exact agreed upon date, time, place and message of each ad. Have you ever seen a Christmas commercial running in early January? That's because the advertiser never told his media rep exactly when to stop running the holiday spot, or what to replace it with. Without a written insertion order stating that the Christmas commercial should be pulled on December 26 and should be replaced with the New Year/New You spot to run December 26 through January 31, you risk looking foolish. Besides that, you'll be wasting your money.
Don't settle for less than perfect
It is very important to monitor the dental advertising campaign you are running and match it up against your insertion order. That means requesting proof of advertising. In print, you'll ask for a tear sheet of a newspaper or magazine. This proves that the right ad ran (you'd be amazed how often that gets screwed up) and that it reproduced well. Outdoor companies will take a photo of your dental billboard or train station poster as proof of posting. TV and radio stations will send a confirmation log (aka an affidavit) showing the dates and times your commercial ran. You're paying the media to help promote your business, so they need to run exactly what you both agreed upon.
That means you should never, ever accept less than perfection. If an ad appears fuzzy or has a typo (assuming you didn't submit it with the typo!), if your phone number has been left off, or if you discover that you have been placed in the obituaries instead of the health section as agreed upon in your insertion order, do not accept it. Instead, always tell your rep that you would like a make good for the problem. A "make good" is a no-charge replacement. Key words here: NO CHARGE. We all work very hard for our money, and paying for something that is not perfect is nothing more than throwing that hard earned cash right out the window.
If all of this sounds a little overwhelming, well, it probably is. We would be happy help you negotiate, place and monitor your dental advertising, and communicate on your behalf with your reps. It's all success and no guesswork!
Simply looking for new ideas to jumpstart your dental marketing? Download the free guide!