How Dentists Can Be Helpers During COVID-19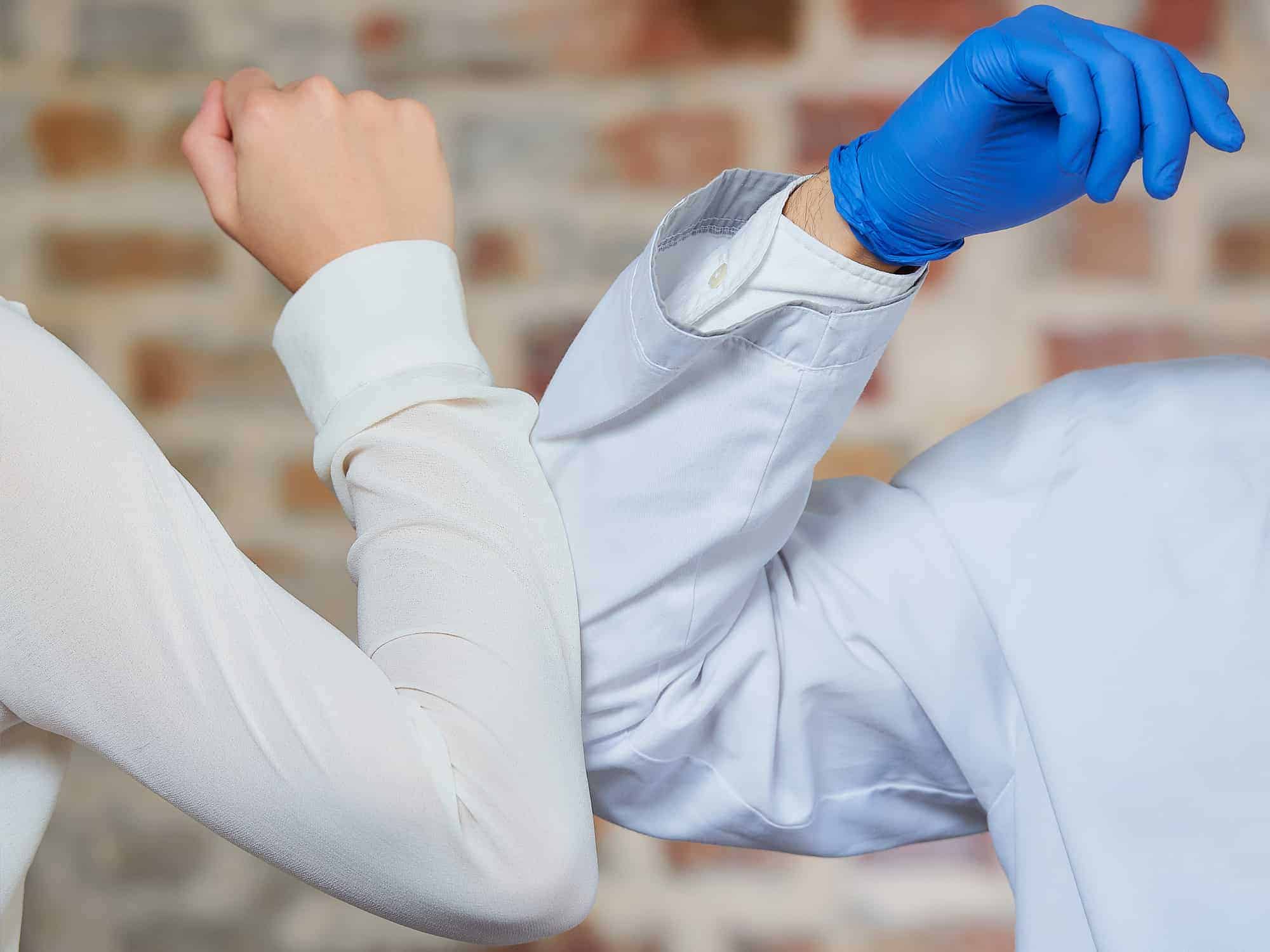 ---
"When I was a boy and I would see scary things in the news, my mother would say to me, 'Look for the helpers. You will always find people who are helping.'" – Fred Rogers
---
COVID-19 may have us all feeling a bit helpless right now, but Mr. Rogers was right. There are always people who answer the call to step up and assist others. Do you feel a need to do more? As a dentist, you are in a unique position to help others in ways that no one else can.
Help your patients who need urgent care.
With current restrictions still allowing dentists to treat emergency cases, you will have a tremendous opportunity to be there for your patients when they need you most. Take every possible step to make their visit to your office safe and stress free. Reassure them before their visit by explaining the precautions you are taking, and also let them know exactly what they can expect when they arrive, especially if you are screening patients for recent exposure or symptoms before treatment.
Even if you are not open for business, make yourself accessible for emergency calls and go above and beyond in addressing your patients' concerns and providing guidance for their treatment options.
Help people who are postponing non-emergency appointments.
For those patients who either have no dental concerns or have problems that can wait, use email, social media, and your blog to educate them about preventive care and home treatment for minor issues. Also use video calls, texting, phone calls, email, or whatever it takes to have two-way conversations that address their concerns personally.
Help your patients who can't afford dental care.
When things do get back to "normal," it's quite possible you'll find a significant number of your patients are unemployed or in a financially difficult situation. Start thinking now about ways to make dental care affordable for them with flexible payment plans or in-house dental membership plans.
Help your colleagues.
If other dental practices in your neighborhood have been forced to shut down and are not able to accept emergency appointments, reach out to those dentists and offer to make arrangements to temporarily accept their patients and provide the urgent care they need. Create a plan together to communicate the progress of treatment and easily transition those patients back to your colleague's care when they are ready to reopen for business.
Help your community.
If your office is completely shut down, consider donating masks, gloves, and other infection control supplies to local hospitals, nursing homes, or other institutions that are facing shortages. You may also find opportunities to donate your time at healthcare facilities through volunteer work.
Help stop the spread of COVID-19.
Above all else, help fight the outbreak of COVID-19. Practice social distancing, good hygiene, and sound judgment to do your part in protecting family, friends, and neighbors. Now is also a good time to reach out to your email list and social followers to educate them on prevention. Use free resources like Healthwise and Canva to easily share content.