GPM is the Cat's Meow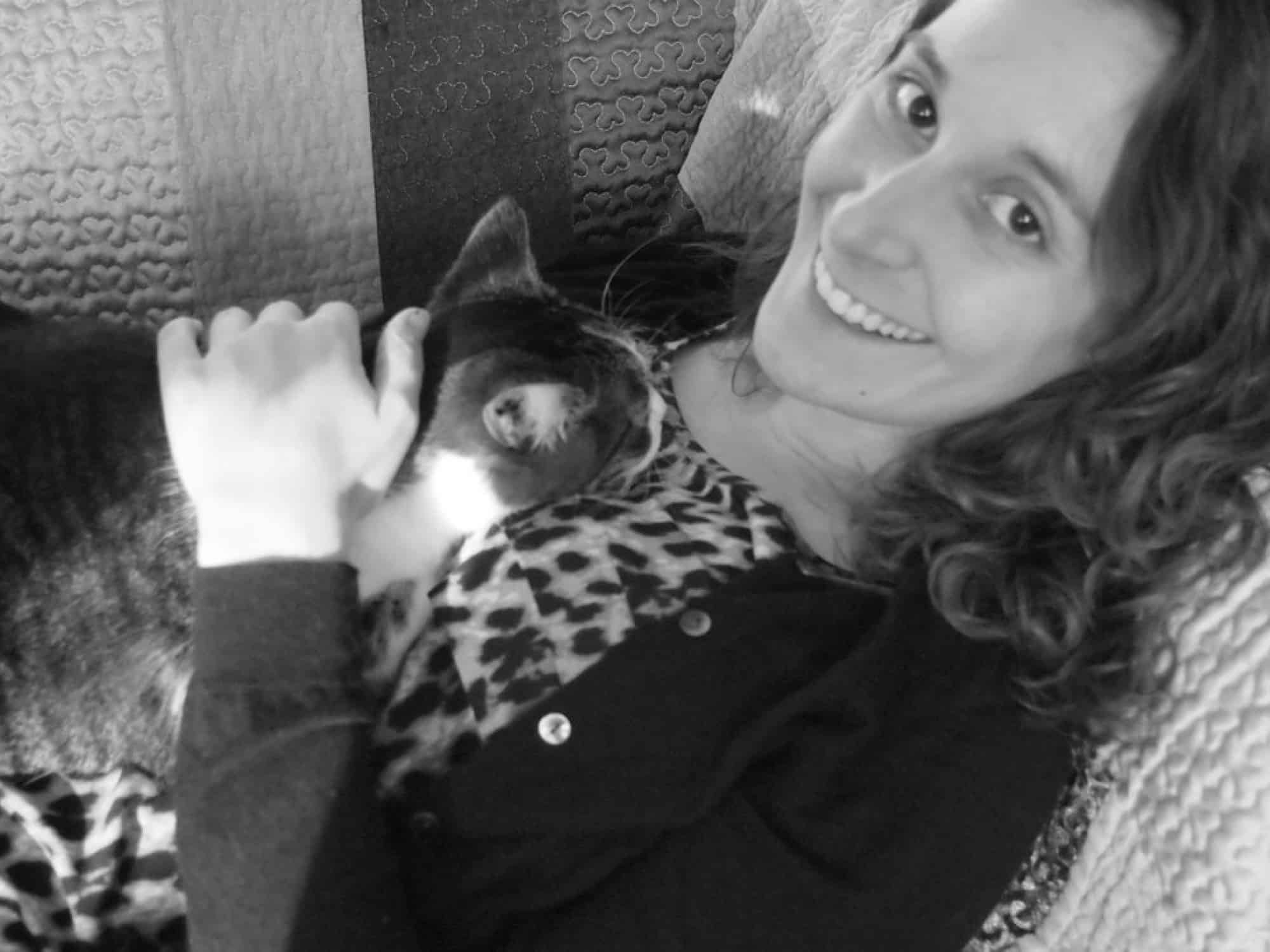 By Asia Director of Spilling Water
The phones are ringing a lot now. The fax machine is spitting out agreements. Inboxes are full. Things are finally back to normal after the crazy holiday season and I've never been more thankful to be back on my schedule. GPM is a great place to work…follow me and you'll see why!
8:45 am – Production Meeting
Every morning. Same time. Same place. The humans come together to review what's due. All I hear them talk about are due dates and deadlines, and it all seems quite important.
9:15 am – Nap
10:00 am – Oooo, paper ball!!!
10:30 am – Client call with Jen and Kelly (aka the allergic one)
These calls sure are long and, boy oh boy, they sure seem to like to talk to our clients. All that talking makes me really thirsty, but the team always seems pretty excited about the great information we get.
1
2:00 pm – LUNCH and nap time with Alison
I lie on her chest, snuggle, and take a quick cat nap to rejuvenate. After that, we make sure we've got all client projects rolling and that we don't miss any deadlines.
12:30 pm – SEO Cat Tricks… Er, Tactics, with Zoe and Xaña
Zoe and Xaña have been teaching me all kinds of great SEO techniques like choosing the best keywords, how to blog, and why I should care about social media. As long as there are cat videos involved, I'm on board.
1:30 pm – Creative Meeting with Sarah and Lori
Time to review artwork with the designers. We make sure all client projects are brand consistent and if something's off a little, I make sure to sneeze on it to show my disapproval.
2:00 pm – Bird and squirrel watching and a nap in between.
2:30 pm – Copywriters Unite!
I love helping Rebecca choose just the right words. And sometimes, when she has episodes of writer's block, I help by walking on the keyboard. For some reason, the humans call these creations "typos." I don't think they understand my feline rhetoric.
3:00 pm – Play with Princess
Unless she doesn't want to. Which happens a lot. Princess is such a diva.
3:30 pm – Snuggle up with my savior, Dawn
Dawn is the one responsible for saving me, bringing me into the office and convincing Xaña to hire me. She gets rewarded with daily lovin'.
4:00 pm – Meeting with the web team
Sometimes they are so busy, I need to catch their attention by biting on those delicious oversized rubber bands. That always gets them to start listening. Hanging upside down on their legs works pretty well too.
5:00 pm – Nap time.
Whew! That was exhausting. Can't wait to do it all again tomorrow!
GPM is always here for you, filling our days full of work to better our clients' practices. We work hard to make your experience with us enjoyable and fulfilling. We're dedicated to making beautiful, successful, and targeted marketing materials for your practice, and we work hard to get it right. And if that means throwing a few ideas in the litter box before the "Ah ha!" moment arises, so be it.