A Guide To Creating Custom Dental Website Videos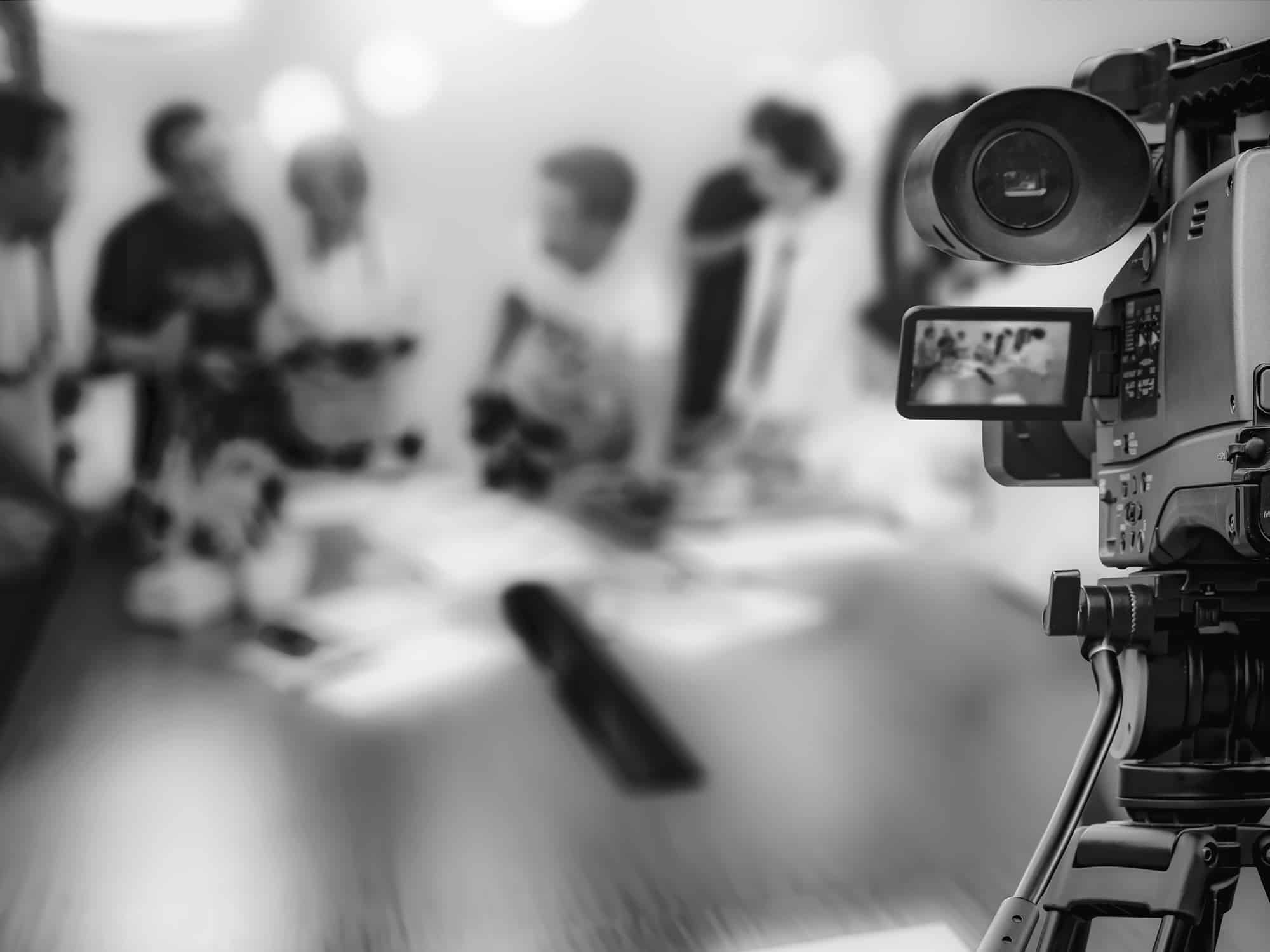 We've said it before and we'll say it again – dental videos are a great tool to utilize on your custom dental website. These dental website videos can be used to showcase your office in a virtual tour, as a personal welcome from you and your team, to illustrate FAQ's or as a medium to share your patients' testimonials. If you're really feeling creative, you can shoot a dance and lip sync video and hope you go viral on social media, just like the infamous Dr. Constantine. The possibilities for using dental practice website videos in your marketing and in social media are endless.
There are two options to get yourself started with dental website videos
Hire a professional production crew to film and edit your dental website videos.
Invest in some basic equipment, turn your office into a studio and create some DIY dental videos.
Which option do you choose? It all depends on how much time and money you want to invest. Here's what's involved.
Hire a pro
While typically the more costly option, hiring a professional production crew to come in can also result in fewer headaches for you.
Research: Start by researching several local video production companies online. Be sure to view samples of their work to get a feel for their style.
Script: Once you've chosen one or two crews, work up a script or at least an outline for the video. Submit this to the production company for an estimate. They will want to know location, approximate length of the video, how many clips you'll want, and whether you're expecting basic animation or some slick effects in the final edit.
Pre-Production: After selecting your production company based on their bid and production quality, schedule your shoot day. Confirm the location (Your office? Or do you want a clean white backdrop shot at the studio?), cast (doctor, team, patients?) and give all participants wardrobe direction. Make sure you have signed model releases for everyone appearing in the videos. If you want everyone to look really polished, hire a makeup artist/hair stylist to be on site that day.
Shoot Day: Finally, it's here! The crew shows up, sets up equipment, films the script (usually with multiple takes) and then tears down. Expect this to take a half or full day depending on the number of videos. Bring a book to read if you aren't in all the shots; trust us when we tell you that video and photo shoots are a lot less glamorous than they look on TV.
Editing: The production company will edit together your best takes, drop in graphics and music, and give you the finished files in a digital format to upload to YouTube or Vimeo, and then your dental website.
Do it yourself
If you're budget conscious, or enjoy the video production process, you might want to shoot the scripts yourself.
Source Your Equipment: First and foremost, invest in good technology. Nearly all Digital SLR cameras have a video function, so you may already have what you need. You won't get the same panning effects and zoom shots on your own, but it can still look clean. You'll also want to invest in a tripod – unless you want the "Blair Witch" effect of a bouncing camera, which we don't recommend.
Location: As with the professional crew option, you'll need to choose your location, talent and write your scripts. Look for a location that will absorb sound (lots of furniture helps) so you don't get an echo-ish quality to the videos. And avoid just standing against a wall. You want to create visual interest, so think about your reception room or personal office and add plants and accessories to create a warm, inviting environment.
Lighting: Make sure your lighting doesn't cast any strange shadows. Overhead lights can create this effect, especially on faces. People appear much better on camera with lights that point directly at them, so turn off the overheads and add a light in front of their faces to capture the best shots possible.
Action! If you're ready to record, go for it. Make sure to review your recordings each time so you know if something needs to be fixed. You will want to get a few takes for each video just to be sure you absolutely have what you need. If you're confident that you've captured everything, it's now time to edit, save and use your videos.
Whether you choose to concept, create and edit your dental website videos on your own, or select a reputable dental marketing company to come into your office and do it for you, the important thing is that your efforts result in some quality, interesting and fun videos to showcase as part of your dental marketing. Now incorporate them in your dental office website design, post them on Facebook and Instagram, and send links in e-newsletters. You'll see website visitors spending more time on your site, and you'll build trust with potential patients.
Custom videos are no different than photography – have patients sign a photo release! Download yours today!