Teledentistry: It's Not Just for COVID-19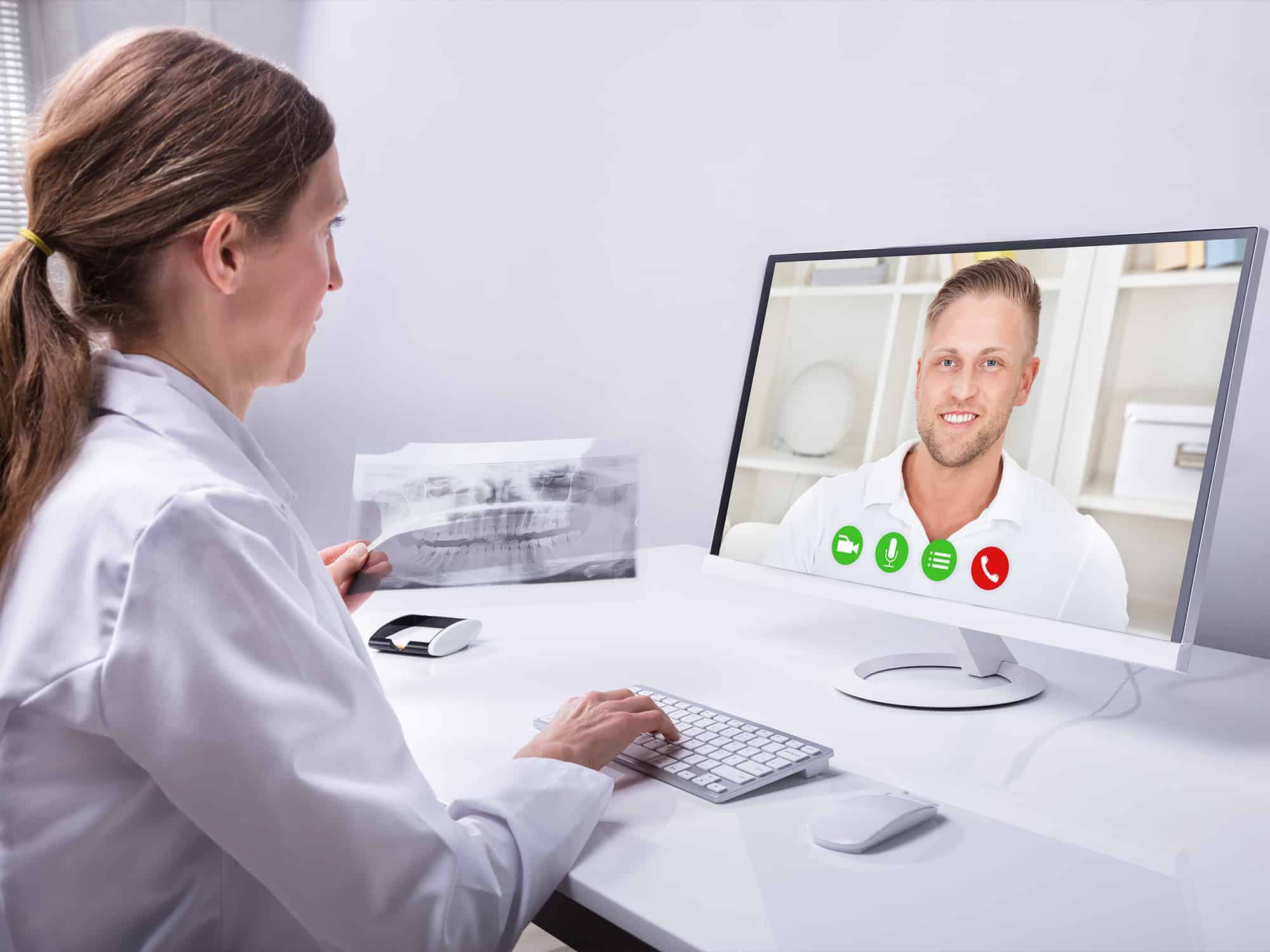 With dental offices in emergency-only mode across the country during COVID-19, teledentistry is quickly gaining attention as a workaround to allow patients to get diagnoses and prescriptions from their dentists remotely.
But will teledentistry disappear along with COVID-19? It doesn't have to. And it shouldn't. There are many reasons to consider keeping it as part of your practice long after the pandemic has passed.
What is teledentistry?
The American TeleDentistry Association (ATDA) defines teledentistry as the use of electronic information, imaging and communication technologies — including interactive audio, video, data communications as well as store and forward technologies — to provide and support dental care delivery, diagnosis, consultation, treatment, transfer of dental information and education. Consultations can be synchronous (two-way communication) or asynchronous (information is recorded and transferred to be reviewed later).
The benefits of teledentistry
Aside from its obvious usefulness during social distancing, self-isolation, and quarantine, teledentistry offers several advantages for both dentists and patients.
For dentists
Access to patients. Dentists can gain access to patients who may not live nearby, or find it challenging to travel to the office. It is also beneficial in cases where an individual can not leave their home for medical reasons (which will be a lingering after-effect of COVID-19) or is non-ambulatory.
Reduced chair times. With the ability to do consultations virtually, patients do not have to occupy an operatory chair, allowing dentists to keep appointments available for other patients and increase daily production.
Post-op check-ups. Post-op dental follow ups are easier. Dentists can communicate remotely with the patient, who can send information on how they are progressing after the procedure, eliminating the need for an in-office visit.
Conferring on dental and medical treatment. With teledentistry, a dentist can easily consult with dental specialists, physicians, and emergency rooms, making it easy to seek or provide expert opinions and provide quality care to patients.
For patients
Emergency dental care while away from home. If a patient is having a dental emergency when traveling or on vacation, they can quickly connect with their own dentist to get an accurate assessment of the dental issue, prescribe medication, and save the inconvenience and expense of visiting an emergency room.
Less traveling and waiting. Teledentistry can eliminate trips to the office and long wait times for issues that only require a consultation.
Lower costs. Costs for teledentistry can be more affordable, yet still allow patients to receive quality care.
Faster access. With teledentistry, it is possible to receive dental care outside of normal office hours and more immediately.
Start using teledentistry during COVID-19
There's no better time than the present pandemic to add teledentistry to your dentistry toolkit. The process is fairly straightforward.
How to begin practicing teledentistry
Check to see what your state does or doesn't allow in regards to teledentistry. (Keep in mind that teledentistry that crosses state lines requires special consideration.)
Verify that your malpractice insurance carrier covers teledentistry.
Find a HIPAA compliant solution.
Educate your office staff on how to implement it.
Make your patients aware that it is available.
HIPAA compliant teledentistry providers
HIPAA requires any teledentistry solution to include encryption and a secure cloud server. Features and cost vary, but there are several providers to choose from, including Denteractive, Dentulu, Teledentix, and Teledent.